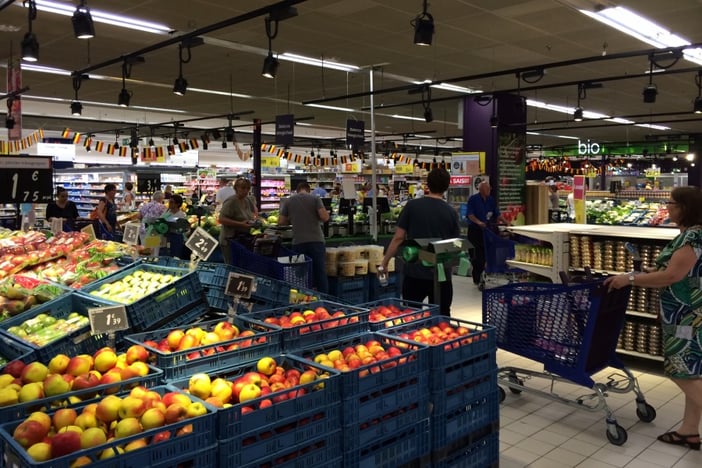 Photo taken during an AIRINC cost-of-living survey in Brussels, Belgium.
Availability during the coronavirus outbreak
With the rapid spread of COVID-19 throughout the past few months, many locations throughout the world are experiencing shortages and/or price changes to many goods and services items. The unprecedented outbreak has led to shortages in many locations that do not regularly experience supply disruptions. Reasons for the shortages include exceptional demand for certain items such as disinfectants, medical products, and non-perishable staple foods, and disruptions to supply chains resulting from travel or operational restrictions.
In addition to shortages, there have also been reports of increasing prices and price gouging by some retailers. While these shortages and price increases have made headlines, there are also many items which are seeing substantially reduced demand. Additionally, as many countries across the globe have closed restaurants and non-essential retail outlets, those prices are essentially frozen for the time being.
For Q1 2020, AIRINC did not see large cost-of-living changes in most locations as a result of COVID-19. Items that experienced shortages or price increases reflect only a small part of the AIRNC market basket, which is comprised of hundreds of goods and services across 12 categories. AIRINC continues to collect data and will closely monitor any impacts to prices due to the current outbreak.
Data Points: A selection of AIRINC cost-of-living survey results
The results are in! Data Points, AIRINC's quarterly newsletter, is now available on our website at https://www.air-inc.com/data-points/
Below are some of the key expatriate trends & survey data highlights:
Rents rising in Sao Paulo and San Juan
Rents dropping Algiers, Luanda, Cairo, and other cities
Changes in expatriate tax
...and more
---
---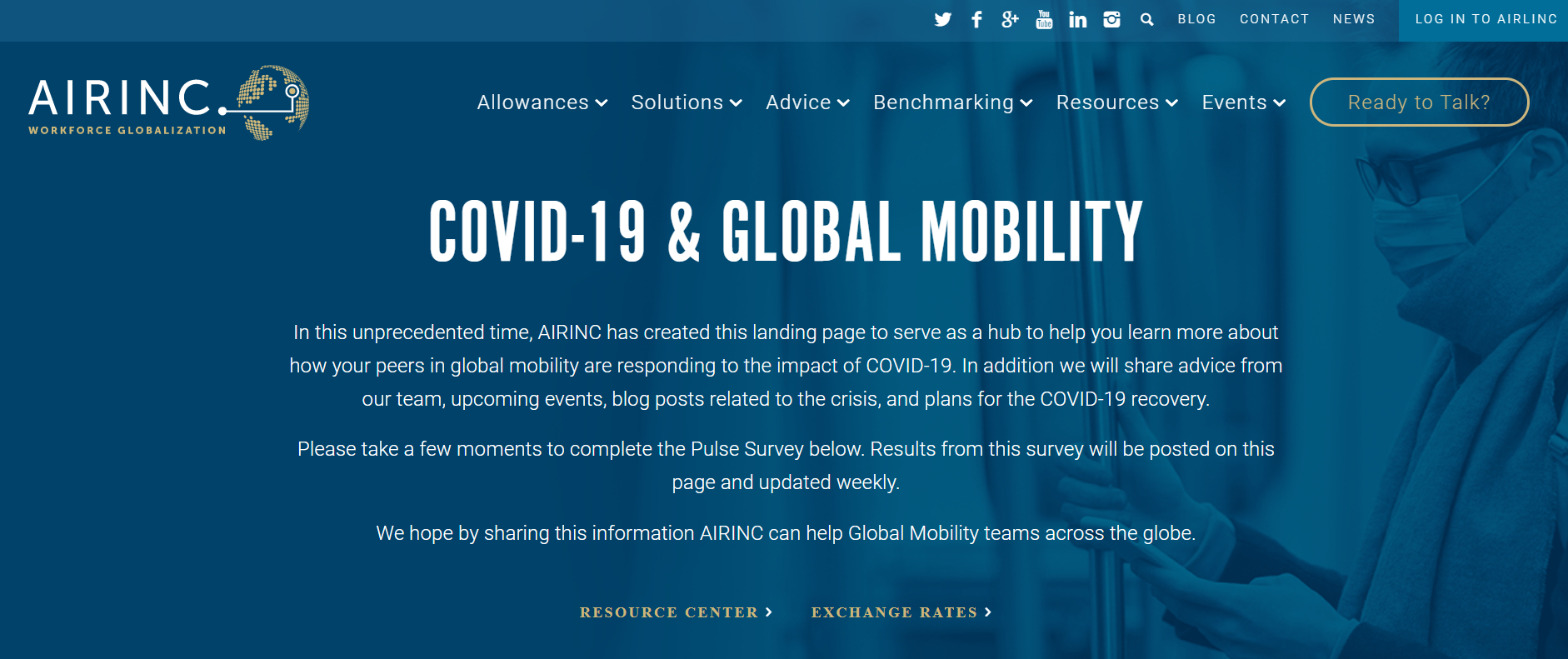 Visit AIRINC's COVID-19 Global Mobility landing page to read the best Mobility-related sources aggregated into one place.
---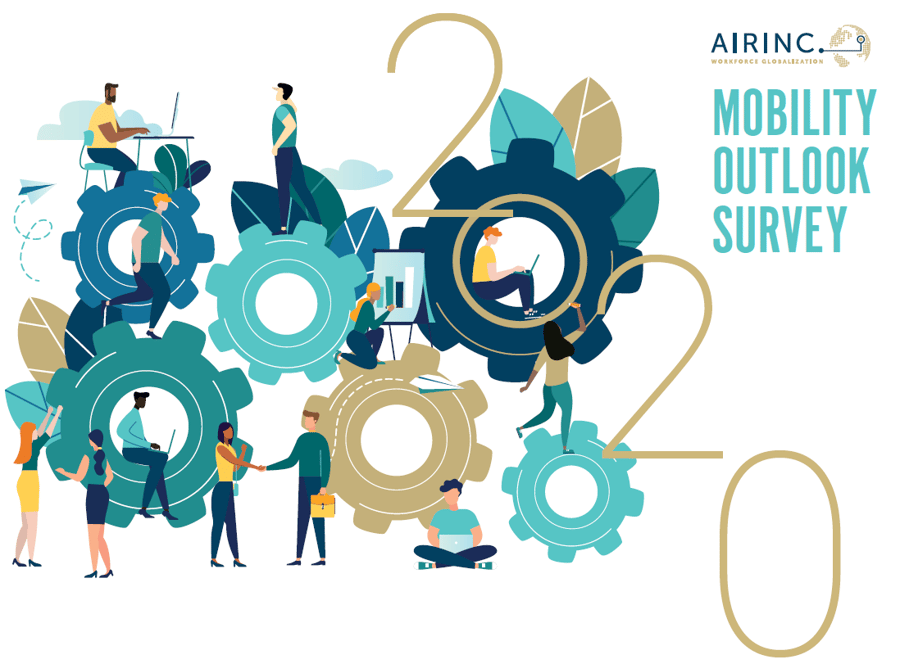 ---
About AIRINC
Listen | Partner | Deliver. For over 60 years, AIRINC has helped clients with the right data, cutting-edge technology, and thought-leading advice needed to effectively deploy talent worldwide. Our industry expertise, solutions, and service enable us to effectively partner with clients to navigate the complexity of today's global mobility programs. As the market continues to evolve, AIRINC seeks innovative ways to help clients address new workforce globalization challenges, including mobility program assessment metrics and cross-border talent mobility strategy. Our approach is designed with your success in mind. With an understanding of your goals and objectives, we ensure you achieve them. Headquartered in Cambridge, MA, USA, AIRINC has full-service offices in Brussels, London, and Hong Kong. Learn more by clicking here.
---