Losses and Gains in the Foreign Exchange: December 2021
Inflation remains to be the consistent driver of exchange rates this month along with a few new factors. These new factors consist of the Fed announcing that future interest rate hikes are on the horizon sometime next year in 2022 and the new COVID Omicron variant sweeping through many nations. Political uncertainty and decreasing oil prices have also affected the outlook of many of the affected currencies. Below are AIRINC's summaries of the rate changes above 3.5% taken from our review.
Currencies Losing Value against the USD:
SEK – Swedish Krona
The krona depreciated primarily to falling oil prices and decreased activity in the retail sector in the past month. Coronavirus spikes and the new Omicron variant have also negatively affected the krona.
AMD – Armenian Dram
The dram suffered from high inflation and lower than expected economic activity. The Central Bank of Armenia increased the benchmark refinancing rate 50 basis points and growth forecasts lowered for next year.
LAK – Laotian Kip
Laos has suffered from prolonged lockdown measures and the pandemic slowed economic production as factories and companies shut down. Rising inflation and public debt continue to prevent stabilization. On a more positive note, a new railway from Laos to China allows Laotian exports to enter the Chinese marketplace more easily. This has improved growth outlook in 2022 with an expectation of increased commercial production and tourism.
NZD – New Zealand Dollar
The NZD depreciated amid a stronger than expected U.S. data releases. The Fed is expected to announce future interest rate hikes to guard against inflation which also affected the NZD. It is feared that the Omicron variant may negatively affect the economy as infection rates rises across the world.
NOK – Norwegian Krone
The krone depreciated following a fall in Asian stock exchanges including the Nikkei 225 and Kospi indices. Decreasing oil prices due to lower market demand also contributed to the krone's depreciation.
SSP – South Sudanese Pound
The SSP continues to depreciate as the political climate remains volatile. Violent crime between armed groups is widespread in the country and civilians are often caught in the middle of these. Civilians often have to migrate to other regions to prevent any further bloodshed among themselves. Many people suffer from starvation after migrating to newer areas with the few items they possess.
ZAR – South African Rand, Namibian Dollar, Lesotho Loti, and Swazi Lilangeni
For the ZAR and its associated currencies, depreciation is associated with the discovery of a new COVID-19 variant and U.S. plans for tightening monetary policy. Market instability in China made it difficult for economic development to grow in South Africa due to decreased demand for exports including oil and minerals.
ZWL – Zimbabwe Dollar
The ZWL depreciated as the gap between parallel and market rates continues to spread. High inflation is expected to remain steady and consumer confidence may lower as election campaign season draws closer. Increased dollarization is also an issue as government and businesses are pushed to pay in hard currency, such as the U.S. dollar.
AFN – Afghanistan Afghani
The afghani depreciated due to a large shortage of U.S. dollars and a loss of confidence in the financial system. Restrictions were placed on customer bank withdrawals and this has caused panic as some banks' reserves start to dwindle. This follows the freezing of offshore reserves after the Taliban's takeover. The Taliban has prohibited foreign exchange transactions to maintain that all trade and business be done with the Afghan currency. With the culmination of these conditions, people are facing extreme poverty as some start to sell their personal belongings to feed themselves.
TRY – Turkish Lira
The Turkish lira fell again after interest rates were expected to be cut again in December. The Central Bank stated that they will begin to sell U.S. dollars directly to the foreign exchange market to try to stabilize the lira. President Erdogan stated he will not raise interest rates despite rising inflation rates.
Currencies Gaining Value against the USD: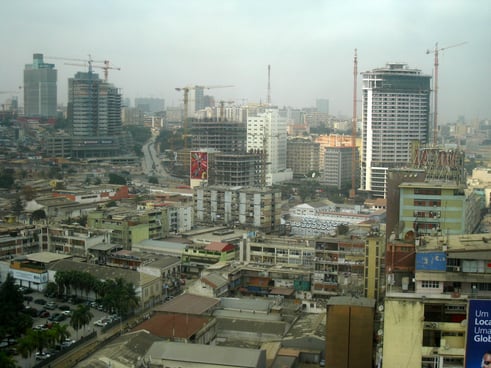 AOA – Angolan Kwanza
The Angolan kwanza appreciated due to increasing activity and interest in the mining sector. Focusing on diamonds and gold, mining operations will expand according to the Angolan government. Based on recent studies by the Kimberley Process, many of the unexplored regions such as the Huambo and Bie provinces show potential of containing diamond reserves. This was done to satisfy the excess demand of foreign exchange compared to the current supply.
ZMW – Zambian Kwacha
The kwacha appreciated due to a new agreement between the Zambian government and the IMF on December 3. This agreement consists of a program under the IMF's Extended Credit Facility that will aim to achieve macroeconomic sustainability and better inclusive growth. Other actions include moving money away from inefficient public investments and towards health, education, and other social benefits.
How can you stay up-to-date on currency changes?
For up-to-date figures, please reach out to your client engagement representative or click here to reach our inquiries team now.
Subscribe to our blog to stay updated on changes around the world that impact Global Mobility, including your cost of living allowances:
Global Petrol Price Tracker 2021
We all know petrol/gas prices are rising after a drastic fall, but how high can they go?