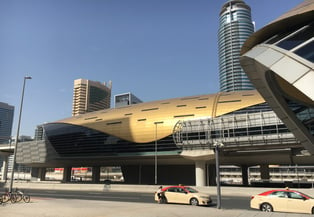 Client Challenge:
A professional services client was looking to distribute its workforce from Dubai to other Middle East locations. Since incomes are high and quality-of-life is very good in Dubai, the company was concerned about the impact to the employee's compensation.
To make other Middle East countries more attractive, they needed to evaluate the compensation and establish a bonus or 'sweetener'. The client needed a tool to help them determine the appropriate payment and/or allowance for these moves. The tool needed to consider both cost-of-living and quality-of-life factors.
Solution:
AIRINC recommended using a combination of the Salary Evaluation Tool and Hardship data to determine the 'sweetener'. This tool allowed the client to compare Dubai vs their other Middle East locations to better understand the cost differences the employee will face.
They also reviewed the Hardship data to be sure that they were accounting for quality-of-life issues. When combining this information, the client was able to determine the required bonus/'sweetener' to make moves out of Dubai more attractive.
Contact us to learn more.
More for you: