The excitement of moving to a new country, meeting people, eating different food, learning a new language, experiencing local culture, and, more importantly, integrating in society—I carried these feelings along with lots of goodies in my suitcase that still remind me of how my home in India came with me on my new assignment. I was sent to Belgium to learn, share, grow, and expand our business in a new country where the only things I knew were what my Lonely Planet guide told me. It was an exhilarating experience!!
My International Mobility Manager shared a very well laid out plan of where I should look for housing, what would my compensation package would look like, and who should I contact if I have any questions about my assignment.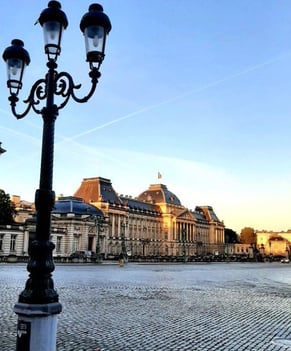 So, my journey of exploring started. As an expat I was allowed a trip home every year (they called it Home Leave), so I could get my annual supplies of things I could not find in my country of assignment. This included my favorite food, local brand cosmetics, and even a gossip magazine. Getting an eye check-up and dental work became part of my annual ritual on home leave.
But when my assignment was over and it was time to return to my home base, I was very sad. I was happy to return home, but it meant I could not return to my assignment city every year to eat my favorite frites or drink the world's best beer or witness the carnival parade or walk on the cobbled streets of Old Town. I wished I could take a piece of it all in my suitcase and enjoy it back home whenever I missed my new home.
My expat experience in this beautiful country—I carried it home in my suitcase and in my heart.
AIRINC is unique in that we measure cost differences arising from both price differences as well as the shopping adaptations assignees make. Our in-house researchers canvass thousands of prices on a continuous basis to capture the pure price differences in a large market basket of goods and services. Want to learn more about cost of living?