Losses and Gains in the Foreign Exchange: July 2021
The COVID-19 Delta variant is widespread in several regions, particularly in Southeast Asia and various parts of Africa. The fear of a second economic lockdown negatively impacted many currencies as countries decide whether to impose further restrictions on the public. Below are AIRINC's summaries of the rate changes above 3.5% taken from our review last week.
Currencies Losing Value against the USD:
HUF – Hungarian Forint
The forint fell after the COVID-19 Delta variant raised economic concerns over the region. Many fear future restrictions as other countries struggle to contain and overcome the virus. There is also investor uncertainty after the European Commission initiated legal action against Hungary for discrimination against LGBTQ citizens. Consequentially, Hungary risks losing funding from the EU, although it may take a few years to be processed.
PHP – Philippine Peso
The Philippine peso depreciated due to an increase in COVID-19 cases. Delta variant cases originated overseas and there are no local infections according to the Department of Health, though there is still a significant risk of spreading the virus. The Philippine Statistics Authority also reported that the trade deficit widened in May falling below economists' expectations.
THB – Thai Baht
Thailand suffered from a resurgence of COVID-19 cases, particularly the Delta variant. The current vaccination rate is lower than the rate of new cases, indicating possible economic disruption. Tourism will also be affected as people are less likely to visit the country.
NOK – Norwegian Krone
The NOK fell this month because of a strengthening dollar and a selloff of crude oil. The selloff comes from the recent OPEC+ announcement that there will be a substantial increase in production of barrels per day from August to December 2021.
ZAR, NAD, LSL, and SZL – South African Rand, Namib Dollar, Lesotho Loti, Swaziland Lilangeni
South Africa experienced riots and turmoil following former President Jacob Zuma's arrest and imprisonment. Widespread violence including the looting and burning of buildings forced the government to deploy troops to restore order. Malls, dealerships, and other retail locations that have not been affected have started to close their doors early to mitigate any future damages. Other underlying issues include a high rate of unemployment and an increase of new COVID-19 cases.
MUR – Mauritian Rupee
The Bank of Mauritius addressed the shortage of foreign exchange in the market by selling US dollars to the domestic foreign exchange market. They have done this several times since the beginning of 2021 to remedy the issue. As they continued to sell large quantities of dollars, the buying rate of the rupee increased, causing a steady depreciation over time.
VES – Venezuelan Bolivar
Venezuela's bolivar continues to depreciate with hyperinflation and an increasing cost of goods. The Central Bank of Venezuela reportedly lost $115 million USD of its international reserves as public demand for the bolivar decreased.
Currencies Gaining Value against the USD:
AMD - Armenian Dram
The Armenian dram appreciated due to an increase in exports and tourism. Armenia is known for exporting high valued metals such as copper, zinc, gold, and molybdenum. Rising copper prices over the past month widely contributed to the dram's appreciation.
How can you stay up-to-date on currency changes?
For up-to-date figures, please reach out to your client engagement representative or click here to reach our inquiries team now.
Subscribe to our blog to stay updated on changes around the world that impact Global Mobility, including your cost of living allowances:
---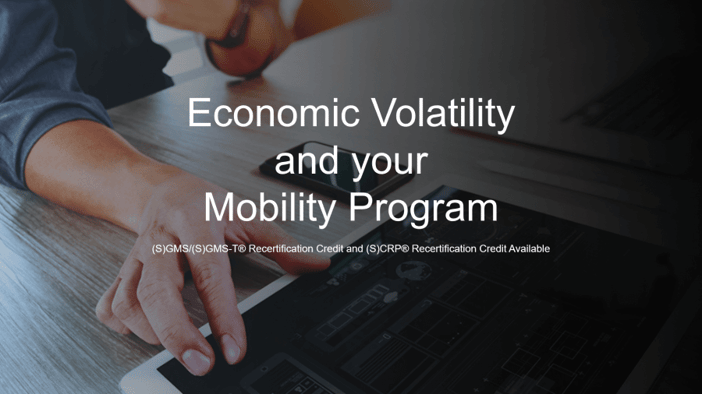 ---
---