Chris, you host a regular U.S. Domestic roundtable discussion. What hot topics and trends are industry leaders focused on?
We typically hold our U.S. Domestic roundtables every three to four months and get terrific participation from corporate Relocation and Mobility leaders. One of the participants routinely tells me that, not only is it helpful to socialize and learn about some of the policy options that other programs incorporate, but they also enjoy developing their network of professionals.
Recent roundtable topics and trends have included:
How to build and maintain accurate domestic cost estimates
Flexible options for policies to attract and retain talent
How to address high-cost housing locations with mortgage subsidies or mortgage interest differential allowances
General thoughts on best-in-class vendors
AIRINC is well known for international data, but tell me about AIRINC's domestic offerings and how they are helping companies.
Relocation can be difficult for a variety of reasons. Companies look to AIRINC's domestic data and advice to accurately determine an appropriate allowance or amount of financial support -- whether it's for their domestic cost-of-living (COLA) program, lump sum program, location premiums, or housing assistance. Companies have trusted AIRINC to give them the right answer for almost 70 years. When employees and employers don't have to worry about the quality of the data, they can focus on other areas of a move to make sure the overall experience is a positive one.
What is your favorite domestic solution, and why?
I'm going on my 25th year in Relocation / Mobility; I got my start with domestic COLA programs. To this day, I love talking about our domestic COLA solution and how it can assist companies that would like to help an employee adjust to the costs in a new location. It's a valuable resource for looking at higher cost areas, and I've also seen companies use it to "sell" an employee on a move to a lower-cost location. It provides a complete picture of the taxes, housing, and goods and services differences between two locations.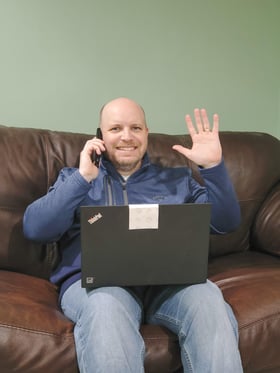 What is a common misconception about domestic relocation?
A common misconception is that domestic relocation doesn't have as great of an impact on a company as an international assignment does. Anytime you're moving talent, I think it can greatly impact a company's ability to compete, grow, and thrive. Retaining the employee, moving them within a budget, and with as little disruption as possible – these are all important elements of both domestic and international relocations.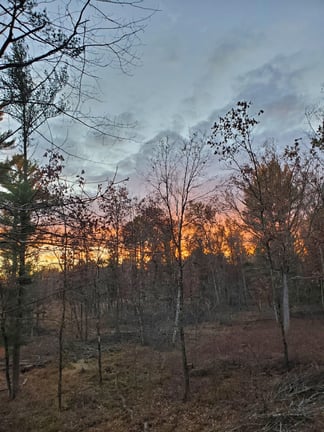 What do you enjoy doing in your free time when you're not busy with your clients?
I own a cabin and 40 acres of woods in Central Wisconsin and do my best to get away for long weekends. I grew up in the city, so having the chance to get out in nature to relax and recharge is something that I really look forward to.
Are you relocating or assigning an employee within a single country?
Whether you are looking for domestic cost of living allowances (COLA), lump sum and managed cap allowances, or advice, AIRINC's dedicated client service teams ensure that you have the tools and policies to effectively deploy your domestic talent.