AIRINC are pleased to announce our partnership with EXPATEO. Based in the Basque Country, EXPATEO is specialized in the development of SaaS solutions dedicated to the HR management of International Mobility.
EXPATEO customers are companies of every size, in France and abroad. Using an API AIRINC will provide data into the EXPATEO system.
EXPATEO Solutions
IPAR: The HR Global Mobility Management tool to manage assignments efficiently
IPAR Immigration: The tool for efficient management of immigration procedures related to international recruitment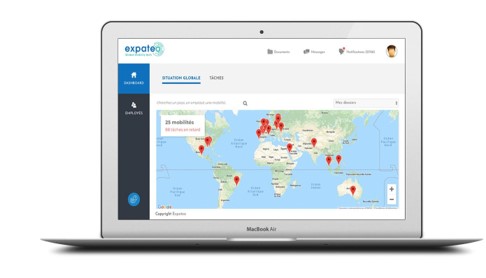 BIDAIA: The Mobility Personal Assistant for an improved talent experience

If you want to find out more about our partnership with EXPATEO, please contact us.