Not long ago, when the results of AIRINC's annual Mobility Outlook Survey (MOS) results were hot off the press, I held a joint webinar with German personnel association, Deutsche Gesellschaft für Personalführung to compare and contrast German/Austrian companies' (GACs) responses with the rest of the world.
Regional Differences
Both as a German who has spent most of her working life abroad until recently, and as an experienced global mobility professional, I can personally attest to how important some of these subtle – and not-so-subtle – differences can be. Certain priorities don't have the same weight in different European counties, and some issues are looked at from different angles for reasons that may not at first be obvious.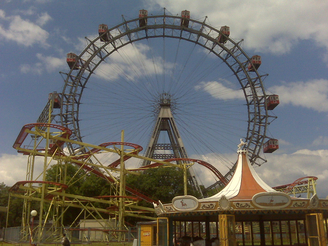 Remote Work
For example, although GACs are very much in line with the global sample when it comes to allowing international remote work (44% & 45% respectively), 83% of GACs ranked questions from the business about cost predictability amongst the top three demands made of global mobility departments. This is compared to 69% amongst the international sample.


Cost Estimates
Interestingly, though, a little digging makes it apparent that this is no longer 'just' about cost savings, as it has often been the case in previous years; indeed, our survey showed that budgets are often available for mobility: they just need to be clearly set out and communicated. It explains why we have seen such a huge increase in interest in tools like our Assignment Cost Estimator in the last 12 months. Companies want to be able to factor accurate costs for assignments (for all kinds of assignments or transfers) into their budgets.



Global Talent
Of course, in isolation, that data point does not mean much. Where it becomes useful for German companies is in relation to others: almost universal across the globe, is agreement that additional headcount is needed to make the GM function more effective in supporting the needs of the wider business. That's going to be hard to combine with the attention on cost predictability. Unless, of course, we look at the possibility that other countries may be at slightly different stages in some processes than the GACs. What's worth emphasizing here is that less than half the proportion of GACs are purposefully using GM to attract and retain talent as compared to the global sample (12% vs. 22% respectively).




Recognition for Global Mobility
We are always looking to unearth a lot of detail with our annual MOS. We don't consider AIRINC to be merely a supplier of tools and data, but an active consultative partner to our clients. We firmly believe in the wide-ranging benefits the GM function can bring to an organization, and are well-versed in helping GM departments get the increased recognition they deserve for making a difference to the business overall.
For a closer look at more insights, or to request your own copy of the GAC, please contact us.