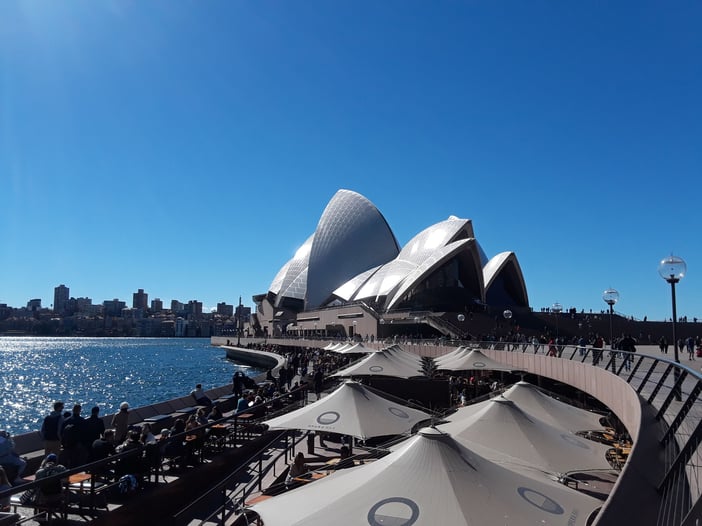 Sydney Opera House. Photo taken by AIRINC Surveyor Zenab Tavakoli.
Low and middle income tax offset retained
The Australia budget was postponed to October due to the COVID-19 pandemic. Retroactive to July 1, 2020, the income tax schedule was favorably adjusted, the low income tax offset increased, and the low and middle income tax offset (set to expire) was retained. The net effect is a decrease in income tax for all taxpayers.
Australia took multiple measures in response to COVID-19, including:
• Temporarily reduced minimum drawdown rates for superannuation.
• Temporary early release of superannuation, up to $10,000 of 2019-2020 superannuation, and $10,000 in 2020-2021.
• $750 tax-exempt payments to social security, veteran, and other income support recipients and concession card holders. The first round was sent in March and the second round was sent in July.
• A simplified method for claiming deductions for working from home, effective March 1 – December 31, 2020.
• The JobKeeper scheme was extended through March 28, 2021.
Data Points Q4 2020: Expatriate Trends & Survey Data Highlights
The above excerpt is taken from AIRINC's quarterly newsletter, Data Points, bringing you the latest updates from our Housing, Goods & Services, and Tax departments. January 2021's edition also featured:
24 Currencies showing 3-month exchange rate fluctuations of more than 5%
Goods & Services inflation higher than 5% for 6 months in Argentina, Turkey, and India
Tax updates along with global COVID-19 individual income tax responses
Rents dropping in London, Kiev, and Chengdu
...and more
---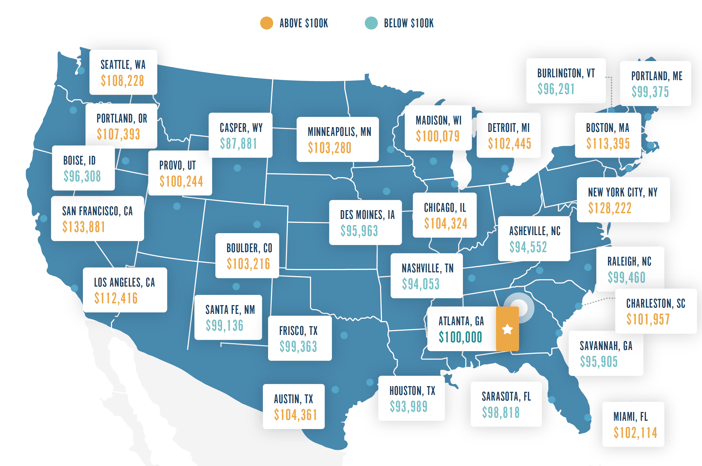 ---
About AIRINC
Listen | Partner | Deliver. For over 60 years, AIRINC has helped clients with the right data, cutting-edge technology, and thought-leading advice needed to effectively deploy talent worldwide. Our industry expertise, solutions, and service enable us to effectively partner with clients to navigate the complexity of today's global mobility programs. As the market continues to evolve, AIRINC seeks innovative ways to help clients address new workforce globalization challenges, including mobility program assessment metrics and cross-border talent mobility strategy. Our approach is designed with your success in mind. With an understanding of your goals and objectives, we ensure you achieve them. Headquartered in Cambridge, MA, USA, AIRINC has full-service offices in Brussels, London, and Hong Kong. Learn more by clicking here.
---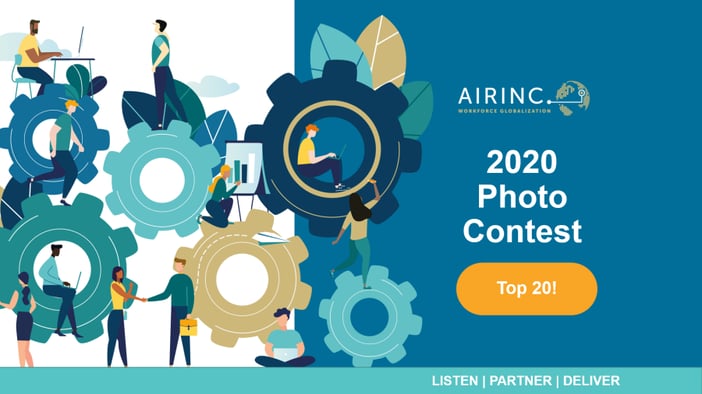 ---