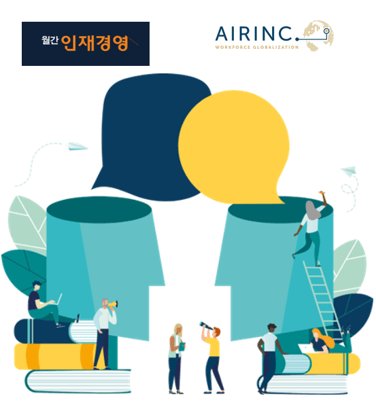 Diversity, Equity, & Inclusion (DE&I) is a hot topic in global mobility and with HR experts around the world. Global mobility professionals are being asked to adapt their programs to support and promote a diverse workforce. 80% of companies tell us they are modifying their mobility programs to achieve this.
AIRINC is excited to share our insights and survey results in this field to Korea with Insightgroup via their Monthly Talent Management magazine, which is both online and printed. We plan to deliver more content to the magazine, so stay tuned!

Insightgroup is an HR consulting firm that provides HR services to build a good organization. Insightgroup delivers optimal services for organizational culture, HR systems, education and training, and talent acquisition aligned with organizational strategy and growth direction.

Monthly Talent Management is a Korean professional HR magazine that deals with HRM & HRD. "We work with top experts and deliver the latest HR trends and changes. We want and expect our readers to be able to further develop HR systems by reading our magazine." AIRINC look forward to collaborating with our Korean HR colleagues again soon.