AIRINC News
AIRINC is delighted to announce we are sponsoring Permits Foundation. Permits Foundation are an independent, not-for-profit organisation campaigning globally to improve work permit regulations to make it easier for partners of expatriate staff to gain employment during an international assignment.
AIRINC admire the achievements of Permits over the past 20+ years. They have influenced change throughout the European Union, as well as in the USA, Asia (India, Japan, Hong Kong) and Latin America (Brazil and Peru). Thirty-five countries now allow accompanying spouses or partners to work.
Click below for the interactive map of mobile spouse and partner work authorisation: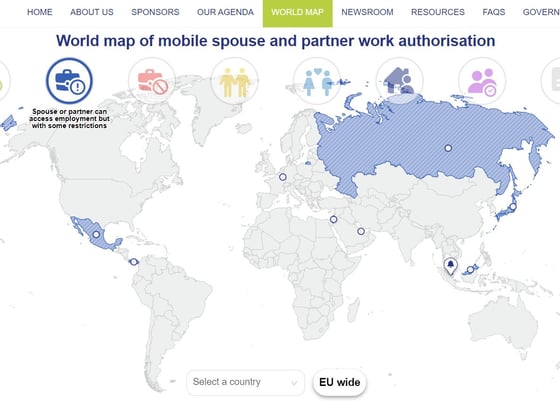 For us we see how important this work is to enable successful assignments. There is a need to attract and retain top talent for all those involved in global mobility. By supporting Permits we hope to play our small part in achieving these aims and raising awareness of the issues of work permit legislation.
Visit the website to find out more, including resources for families and employers.
We look forward to working with Permits and with all our fellow sponsors.