Weston, you have worked at AIRINC for over 11 years, how has role changed over the years?
Over the past 11 years my role has evolved from client services, to a technical product expert, to product marketing, and now in product management. The constant over that period is my passion for working with our clients to make sure our products and services are addressing their evolving needs. I still enjoy leading product demonstrations and market research calls where I get to hear firsthand feedback from clients and prospects.

When creating new products, how do you go about this process?
We always start with a problem or challenge we want to solve for our clients. After identifying the problem we want to solve, our next step is to engage with multiple companies facing that challenge. We encourage them to share their vision of the perfect solution while also inquiring about any existing methods they are currently using and their effectiveness. After identifying the problem we want to solve, our next step is to gather together in dynamic brainstorming sessions. We delve into our collective creativity to envision the ideal solution and why it surpasses all other alternatives.
What trends do you see in domestic relocation?
Despite the popularity of remote work, domestic move volumes are growing. We are seeing more companies trying to formalize their policies (who qualifies for what) to bring consistency into the process. We also see and hear a lot of interest regarding employee experience and flexibility. This trend is evident through various programs that offer employees the option to receive cash or choose from a range of benefits provided by a vendor. Additionally, newer systems allow employees to customize their relocation benefits within a specified budget.
What domestic product design are you most proud of?
The flexibility baked into our Lump Sum Calculator. Our customers have widely varying policies regarding what expenses are covered, how many days/nights/trips, and if it covers the employee or their entire family. As a result, we have a highly flexible system to build a lump sum policy that aligns with any client policy.
Outside of product management, tell us about your other pursuits.
In my free time, I try to get outside and hike as much as possible. There is something about being around large mountains that lends me a great perspective on how short our time is here and trying to do something that has a lasting impact. I took a trip this year to Glacier National Park in Montana and hiked about 150 miles of the 700+ miles of trails there. Some of my favorite memories in the photos below.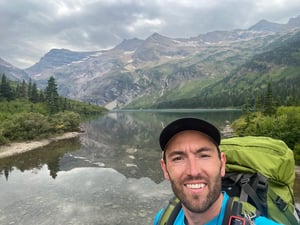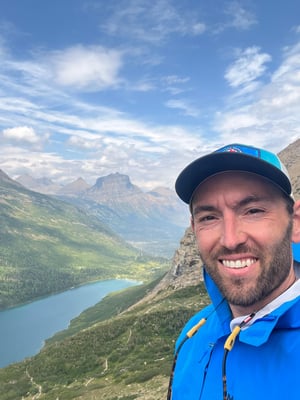 Are you relocating or assigning an employee within a single country?
Whether you are looking for domestic cost-of-living allowances (COLA), lump sum and managed cap allowances, or advice, AIRINC's dedicated client service teams ensure that you have the tools and policies to effectively deploy your domestic talent.