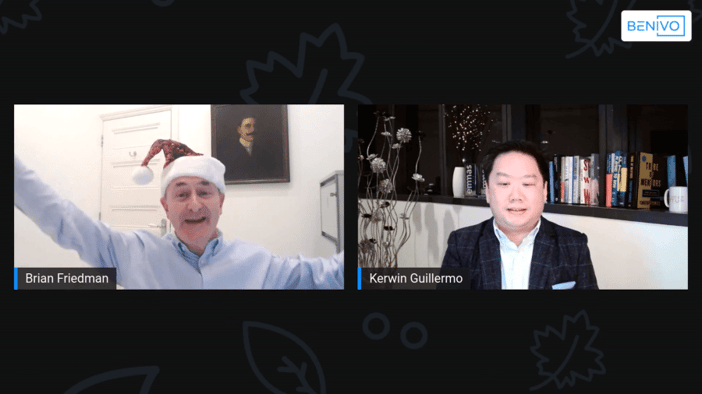 AIRINC celebrates Kerwin Guillermo's win as Most Admired Global Mobility Professional in the World!
On behalf of AIRINC, I am delighted to congratulate Kerwin Guillermo on being recognized as the Most Admired Global Mobility Professional in the World. As the inaugural winner of the award, Kerwin sets a high bar for future hopefuls.
I've had the great fortune and pleasure to work with Kerwin since 2017. When we first met, he was looking to drive a culture of performance at HPE. AIRINC's Advisory team partnered with Kerwin and Lauren Uy to design and implement a goal and performance-based program that simultaneously recognizes employee achievements while reducing HPE's Mobility spend. It was an innovative project and an exciting beginning to an enduring partnership.
Employee-focused Innovation that Showcases Mobility's Role
Since that first project, Kerwin and I have worked together on many initiatives that create value for HPE and showcase Mobility's role in creating that value. We've made engaging videos, redesigned the Mobility portal to be more intuitive, imbued flexibility into the domestic relocation program, and provided data and insights to managers so they can make informed and fast mobility decisions. The goals seem to get bigger and bigger with each achievement!
All along, the North Star has been Kerwin's vision for an outstanding end-to-end employee experience and his desire to empower the business and fuel HPE's growth. He has a big-picture mindset that extends beyond mobility's scope. His professional roadmap points to a direct and significant impact on HPE's global talent strategy, which extends to influence the broader HR industry. Despite these sizeable goals, Kerwin always keeps sight of how practices and policies impact individual lives. By raising his and Mobility's profile, he's able to advocate for others. And it's in this easily overlooked intention that Kerwin's humanity shines through.
What attributes lead to Global Mobility success?
For mobility professionals looking to follow in Kerwin's footsteps, I offer the following (abridged) list of the attributes that I think led to Kerwin's win – feel free to chime in and add those I've missed in the comments section below:
Courage – Instead of fearing failure, Kerwin turns it into fuel
Trust – He believes in and relies on his team and partners without reservation
Generosity – Kerwin jumps at the opportunity to mentor and help others succeed
Honesty – He is transparent about his successes, challenges, and lessons learned
Kerwin's confidence and his predilection for bold, 'never-been-done' goals drive those around him to stretch and grow. Before sharing his latest plan, Kerwin will often ask me "have you ever seen (insert revolutionary idea) before?" When I say "no, you would be the first," the excitement in his voice is audible. Kerwin inspires me to think deeply, accept challenges, and keep my eye on the prize. I'm thankful for our partnership and friendship and am honored to be part of his journey.
Are you looking to make a positive impact on your organization in 2021?
Kerwin is ahead of the curve, always looking for opportunities to improve himself and HPE. A roadmap, priorities, market intelligence, and a creative team are his tools for getting ahead. If you are looking for new ways to shine in 2021, click below to read our 7 steps to unleashing the power of Mobility:
---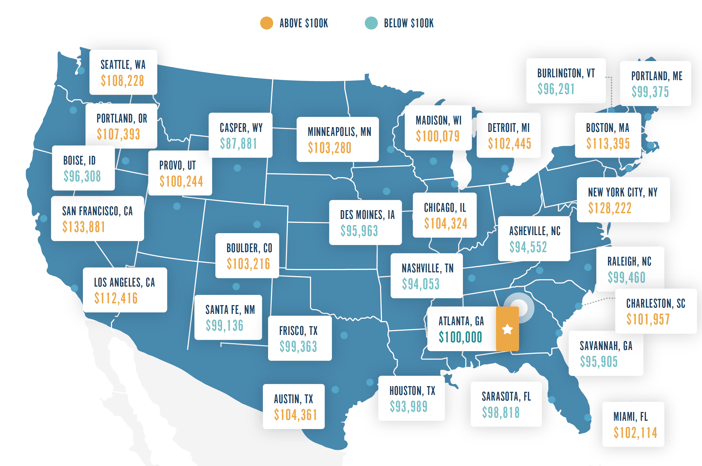 ---
About AIRINC
Listen | Partner | Deliver. For over 60 years, AIRINC has helped clients with the right data, cutting-edge technology, and thought-leading advice needed to effectively deploy talent worldwide. Our industry expertise, solutions, and service enable us to effectively partner with clients to navigate the complexity of today's global mobility programs. As the market continues to evolve, AIRINC seeks innovative ways to help clients address new workforce globalization challenges, including mobility program assessment metrics and cross-border talent mobility strategy. Our approach is designed with your success in mind. With an understanding of your goals and objectives, we ensure you achieve them. Headquartered in Cambridge, MA, USA, AIRINC has full-service offices in Brussels, London, and Hong Kong. Learn more by clicking here.
---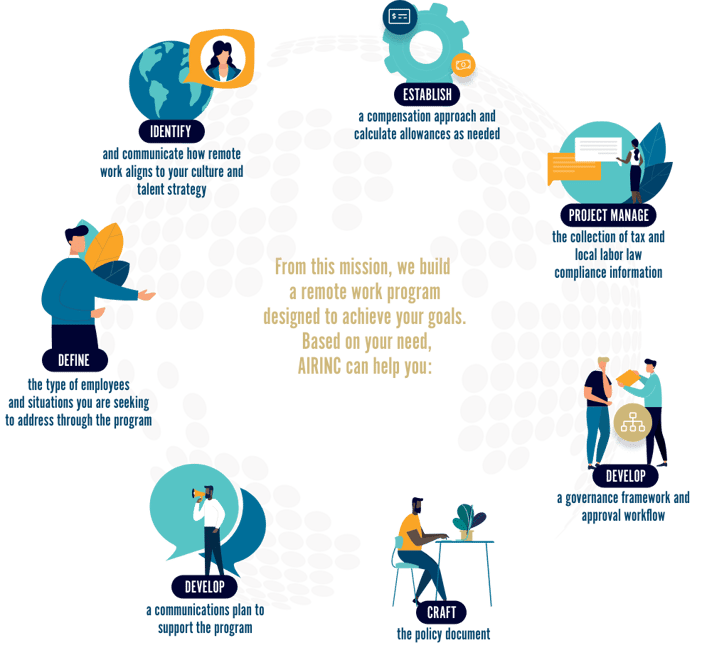 ---