Losses and Gains in the Foreign Exchange: May 2021
The reopening of economies and industry has helped many countries improve their economic outlook as trade resumes. Civil unrest is negatively impacting some countries that are experiencing conflict between the public and government. Below are AIRINC's summaries of the rate changes above 3.5% taken from our review last week.
Currencies Losing Value against the USD:
---
SDG – Sudanese Pound
After several months of stability, the Sudanese pound depreciated mostly due to the increased demand of the U.S. dollar in the foreign exchange market. The Sudanese government has promised to intervene to assist the falling pound.
PYG – Paraguayan Guarani
The Paraguayan currency has devalued ever since a large appreciation in May. After a regional outbreak of the Brazilian P1 variant led to a surge in COVID-19 cases, the central bank of Paraguay lowered its economic growth expectation for 2021.
HTG – Haitian Gourde
The Haitian Gourde continues to depreciate as escalating violence has caused some schools, banks, and businesses to close temporarily. Gangs responsible for kidnappings are asking for ransoms as poverty worsens in the country.
MMK – Myanmar Kyat
Following a coup in February, escalating violence has negatively impacted trade with the country. While military leaders initially showed restraint toward protesters, clashes have escalated, resulting in an increase in civilian casualties.
VES – Venezuelan Bolivar
The hyperinflation of Venezuela's economy continues to negatively impact the Venezuelan bolivar. President Nicolas Maduro recently announced that social benefits would be calculated using the state-owned cryptocurrency, the petro. It is worth noting that Caracas officials want to encourage a wider adoption of the petro since it is backed by oil reserves.
SYP – Syrian Pound
After three years of economic crisis, Central Bank Governor Hazem Karfoul was sacked. Following this, the pound devalued after being fixed at 1256 SYP since June of 2020. Ongoing conflict, war, and sanctions continue to devalue the currency.
Currencies Gaining Value against the USD:
---
BYN – Belarusian Ruble
Rebounding oil prices helped appreciate the Belarusian ruble. Belarus receives oil from Russia and refines it to be used for other products. The Russian output of oil significantly increased in April because of its higher OPEC+ quota, resulting in more business for refineries. Increased investment of terminals in Russian ports will also improve the throughput of imports and exports.
CZK – Czech Koruna
Manufacturing activity increased at the fastest rate in three years and is hinting at future economic expansion. Strict lockdown regulations are helping the Czech economy make a quicker recovery.
BRL – Brazilian Real
The Brazilian real gained primarily due to an increase in consumer confidence as economic outlook improves. The number of vaccinations given to the public also increased. The appreciation of Brazil's currency was also helped by higher demand for Brazil's resources and the central bank's decision to raise interest rates.
SCR - Seychelles Rupee
The tourism sector continues to positively impact the Seychelles' economy. Tourism has increased since the country reopened its border on March 28th. The country's foreign reserves are sufficient to continue supporting the appreciation.
---
How can you stay up-to-date on currency changes?
For up-to-date figures, please reach out to your client engagement representative or click here to reach our inquiries team now.
Click below to see it now and subscribe to our blog to stay updated on changes around the world that impact Global Mobility, including your cost of living allowances:
---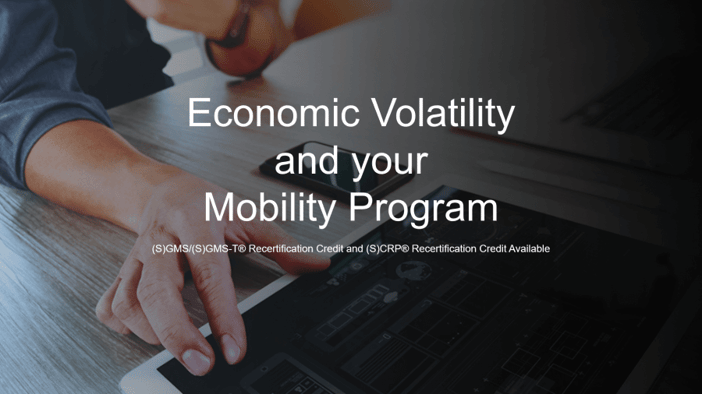 ---
---