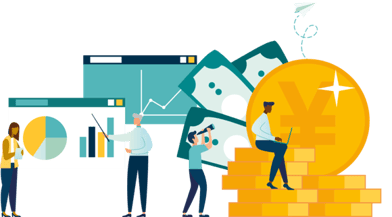 For those who like to organize their expenses, having a budget or a spendable amount is key. In the world of global mobility, the concept of spendable income is a central element for calculating the Cost-of-Living Allowance (COLA). As the Spendable increases, the COLA increases in the exact same proportion, and everything else remains equal.
The Spendable Income is the statistical portion of an individual's total income spent on goods & services in her/his home country. It is calculated by apportioning the individual's net home income (gross income less hypothetical taxes) between housing, goods and services (the spendable income), and savings.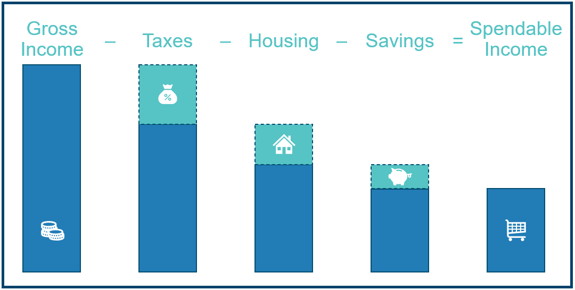 In the context of mobility, the spendable income is "brought" with the assignee to the host location. A COLA is paid as a top-up if the spendable income is not sufficient to afford the home market basket of goods and services at the host location.
AIRINC's goods & services are divided into 12 categories (food at home, personal care, house supplies & services, clothing, medical care, communication, household furnishing & equipment, domestic help, transportation, recreation, restaurants, alcohol & tobacco). Spendable income will be spent on items in these categories.
AIRINC uses data from a variety of sources to establish the distribution of the home country gross salary to isolate the spendable income. This portion varies by home country, family size, and income. Although rarely decreasing, the spendable income does not increase in proportion of the assignee's family size should it increase.
Case in point: should your family size increase from 2 to 4 by welcoming twins, your spendable income will increase, but not in the proportion of your family size increase. What you used to spend on recreation, restaurants, and any other discretionary items will now be spent on baby food, diapers, and childcare. This is because your salary did not increase as a result of the family size increase. However, taxes may be affected, which would lead to a higher net income. You may be saving less and spending a bit more on Goods & Services, but overall there is only that much cash available, and choices must be made. Although the Spendable income is a statistical amount, it is meant to reflect a number of scenarios that may be happening in real life.
---