In the next in our "Have you met?" series, we meet our Chief Information Officer Laura Bayne.
Tell us about your role & how you joined AIRINC?
Well that's a long story. I started working at AIRINC a couple years after graduating with a degree in mathematics and then traveling around Europe and North Africa. I had worked in technology in my jobs prior to joining AIRINC, but when I learned of a job that would use my math skills & would teach me about world economies, I was very excited. I started at AIRINC in client services as an analyst and learned everything I could about global mobility programs until I was a senior manager responsible for key accounts. After years in client services, I made the move to AIRINC's Data group. I worked on data analytics and data modeling, conducted international research, and learned the inner workings of AIRINC's data machine. During all that time I always kept a hand in technology, finding ways to streamline work efforts in both areas of the company.
When the need arose to create a central Technology function at AIRINC I jumped at the opportunity and have been loving it ever since. We have gone from a disparate set of internal software tools to a company that utilizes machine learning and automated workflows, sells technology solutions in addition to data solutions, and partners with other technology companies & clients through our solution APIs. With the maturity of our technology group established, last year I took on additional responsibility for AIRINC's tax and cost of living data research, analysis, and delivery functions under the role of Chief Information Officer. I am very excited about joining these groups' efforts together to move AIRINC into the next phase of its growth journey.
What do you like about working at AIRINC?
There are many things I like about AIRINC. We are a multinational company full of really wonderful people with a shared interest in the cultural variety found in this world, which makes us a tight knit community. But I would say my favorite single aspect of AIRINC is that we have a lot of really smart and curious people, all motivated to work together to solve the problems we uncover in the industry – it is endlessly interesting and challenging working here.
What is your favorite AIRINC product?
We work on so many cool things, but I have a special place in my heart for our Assignment Cost Estimation (ACE) product.
What is your involvement with ACE?
Assignment cost projection was one of the problems we identified as needing solving during our early days as a new Technology function. We partnered with a couple clients at the time to define the requirements, and I brought together a collaborative team from our software development, tax, and data functions to create a best-in-class solution. At the time cost projections took weeks to produce and were costly, and our new solution could generate a robust cost estimate in mere minutes.
While we had great success selling that product to some clients, we found an additional need to have cost projections fit into assignment initiation workflows and began work on our first API. We launched our ACE API in 2012 and began our long-term investment in growing partnerships with our API offerings.
What do you like about working on ACE?
I like how our development team can take the very deep knowledge of our global tax team and build that into extremely fast and yet very complex tax calculations. I like how much our clients love working with our ACE solution, finding it intuitive and easy to use, extremely fast with the data included, highly accurate, and with very helpful reporting. And I like how we continue to find ways to invest in this solution as the industry changes, adding new policy types like Commuters and One-way Transfers. That is all very satisfying for a problem solver.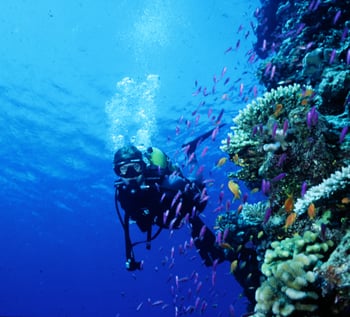 Tell us something about yourself?
I live in Portland, Maine currently which I am loving. I have a very talented daughter who just graduated with a BFA in Painting from Massachusetts College of Art and Design, and a son who is at the Maine College of Art and Design and who is a fabulous wildlife photographer. I have a very cute dog named Jessey who was rescued from a burning abandoned warehouse in New York.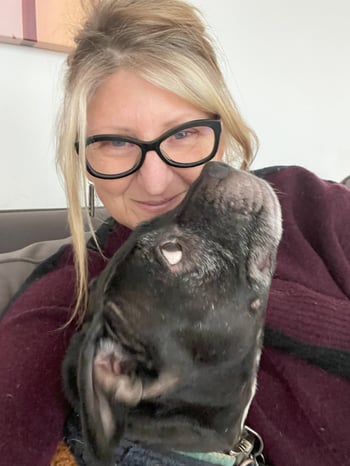 I love anything to do with the ocean, particularly sailing, paddle boarding, kayaking, and scuba diving. My creative outlet is ceramics, which is a very centering activity (pun intended) that brings me a lot of joy.