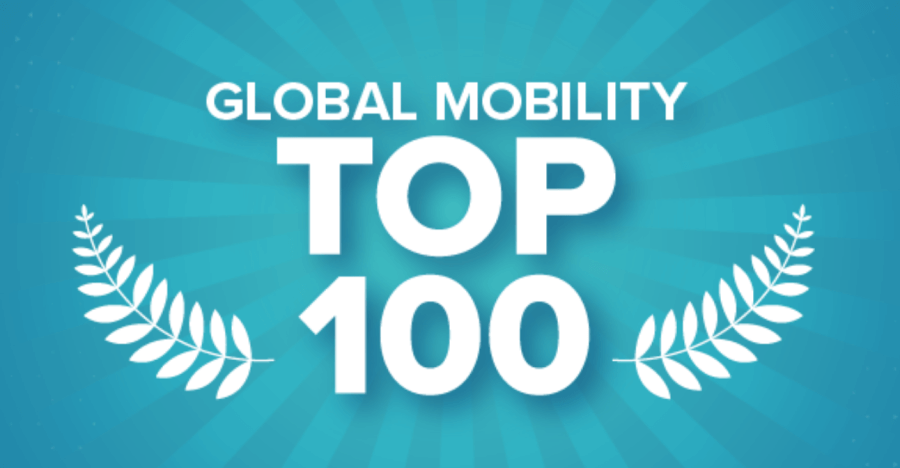 The Most Admired Service Providers of 2021
The results are in! On May 19, the top 100 service providers were released in the much-anticipated View From The Top podcast. Congratulations to all the winners! AIRINC is especially proud to announce that 3 of our employees made the list: Morgan Crosby, Mike Wincott, and Pat Jurgens.
We asked our 3 winners for their reactions:
"First I am immensely proud of AIRINC. We are a small organization and to have three in the top 100 is a fantastic achievement. AIRINC invests heavily in our relationships with clients, partners, and the mobility community. We genuinely seek to help our clients solve their mobility needs while also actively developing thought leadership and other content to help mobility professionals. To me this shows we are helping mobility professionals in a meaningful way and that we are having an impact."

"I am honored and humbled to be recognized as one of the Top 100 global mobility service providers. I see so many familiar colleagues on the list and am grateful to appear among them. Congratulations to everyone nominated! I would also like to recognize my colleagues at AIRINC who have supported me.

When Brian asked me to be a regular contributor on the View from the Top show last year, I expected to provide interesting tax updates to share with the global mobility community. But I have learned so much more. Engaging with other guests on the show over the past year has allowed me to see just how incredibly diverse and interesting this community really is. I got to meet so many Global Mobility Heroes along the way. It has made me realize this community has a special group of professionals with interesting backgrounds and inspiring perspectives to share."

"Wow! What an honour to be recognised in this way! This isn't just for me though. There is a whole team around me that not only makes it possible, but also makes my job an absolute pleasure. So this is for the whole of team-AIRINC."
This past year has been challenging for many in the industry. Without in-person events we are relying on virtual meetings and shows like The View From The Top to engage our communities. It has been a year of remarkable creativity and agility. We have all proven we can adapt!
You can view the Top 100 Service Providers here.
---
*The View from the Top is a weekly podcast hosted by Brian Friedman of Benivo with weekly guests from the HR and talent mobility specialists.
Register for upcoming shows today!
Join Benivo's Live Broadcast every Wednesday.
---
About AIRINC
Listen | Partner | Deliver. For over 60 years, AIRINC has helped clients with the right data, cutting-edge technology, and thought-leading advice needed to effectively deploy talent worldwide. Our industry expertise, solutions, and service enable us to effectively partner with clients to navigate the complexity of today's global mobility programs. As the market continues to evolve, AIRINC seeks innovative ways to help clients address new workforce globalization challenges, including mobility program assessment metrics and cross-border talent mobility strategy. Our approach is designed with your success in mind. With an understanding of your goals and objectives, we ensure you achieve them. Headquartered in Cambridge, MA, USA, AIRINC has full-service offices in Brussels, London, and Hong Kong. Learn more by clicking here.
---