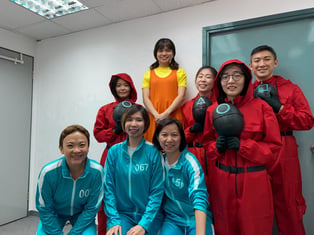 AIRINC recently held its second annual virtual Halloween costume contest (The SCARE-Inc Spooktacular). Employees from AIRINC's offices around the world submitted photos of themselves and their pets in fun, funny, and scary costumes. We then counted votes for the best costumes among the People, and among the Pets.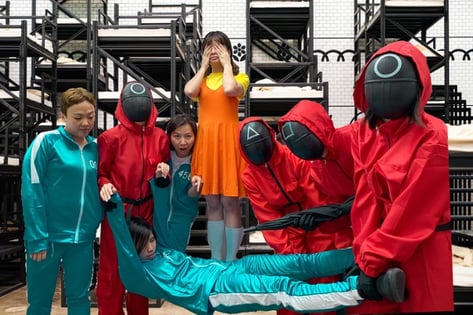 First place in the People category was a group submission from AIRINC's Hong Kong office (Natalie, Hao, Joan, Man-Yi, Jason, Kwan, and Amber), who dressed up as Squid Games. Kudos to whoever gave the green light to this idea. Hopefully there wasn't a tug-of-war over who got to wear which costume. It seems like a lot of work so I hope nobody lost their marbles making this happen.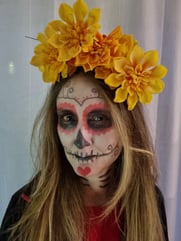 Samantha Price out of our London office finished in second with her Day of the Dead costume. Sam will now be one of the head researchers for AIRINC's Per Diem of the Dead data.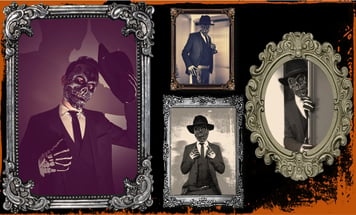 Kevin Theissen out of AIRINC's Brussels office finished third, dressed as a cowboy, caught by Death on the wrong side of the Rio Grande. Not only was this a great costume, but the presentation of the photos added a nice retro touch. They were reminiscent of old time Daguerreotype photos from the 1800s, or in this case I guess they'd be Da-scare-otype photos.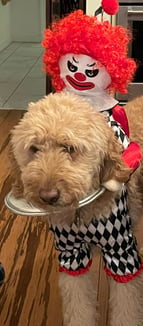 On to the Pets, and new AIRINC CEO Jeff Hawk's dog Tucker was head and shoulders above the competition as the winner. Tucker has now been appointed our other new CEO: Clown Executioner Officer. This costume was truly one of the cutest, and we really mean that. He definitely deserved first plates, and that isn't just false platter-tude.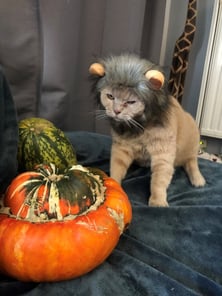 Jani McLean out of the Brussels office submitted Bentley, who finished in second place, dressed as the Lion King and singing HaBOOna Matata. Bentley has vowed that cats will defeat the dogs in next year's costume contest, and that is his mane goal for 2022.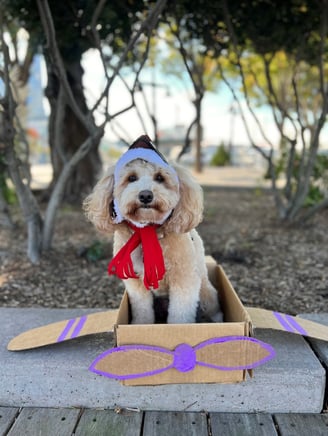 Jade Chang out of the US submitted Nori as Amelia Earhart flying Air Poochon. Nori won the 2020 Pet contest so with this third place she is now a 2-time podium finisher. However, she can be a bit flighty, and has a tendency to take off if not on a leash. Nori will also be helping out our Home Leave Airfare data team, specializing in routes across the Pacific.
We hope you all had a spooky, fun, safe Halloween. Please remember if you ever wish to discuss cost-of-living (or cost-of-haunting) data, please reach out to us at AIRINC.