Bento Box Lunch in the Hong Kong Office
Recently the AIRINC APAC Team, celebrated AIRINCs' birthday with a wonderful vegetarian bento lunch. In addition, we took part in an informative webinar with a dietitian.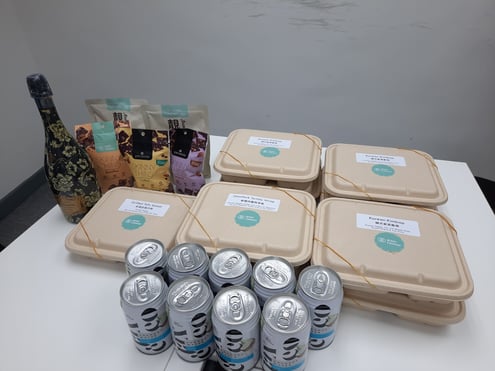 We very much enjoyed the chance to get together in person. Next month we have an AIRINC in-house Green Team Food Challenge to "Reduce Meat Consumption", so this lunch has given us a head start!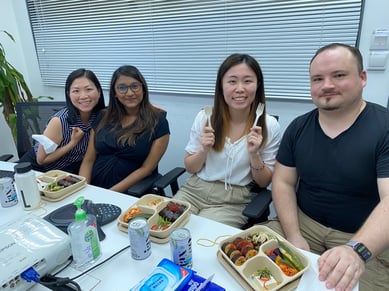 From right to left, Eugene, Manyi, Lynette and I are pictured here. We were excited to eat this bento lunch and see each other in the office. All of us selected the Korean Kimbap vegetarian bento for lunch. It was delicious!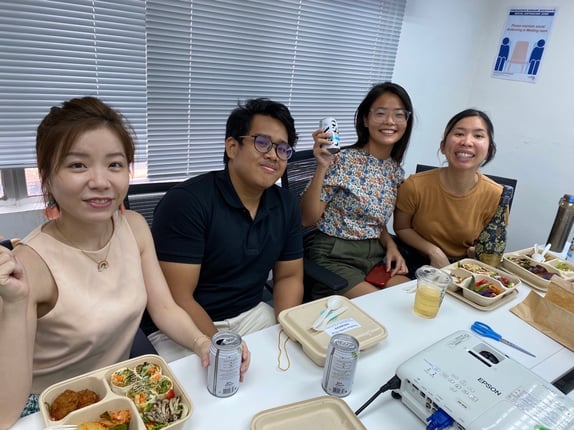 From left to right, Philli, Theodore, Hao and Amber are pictured here. Who were also excited to see each other again in the office. They selected some different types of vegetarian bento (e.g. Omni pork Tortilla Wrap, Korean Kimbap and Grilled Tofu Salad) for their lunch.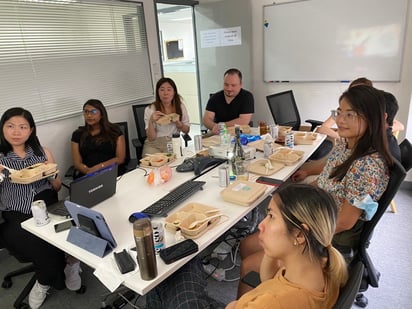 During lunch, we took part in the webinar, "Feeding your skin from the inside", which was conducted by a dietitian. She provided plenty of information on diet, such as "Top Ten Foods to Eat for Healthier Skin" and "Lifestyle Changes for Healthy Skin".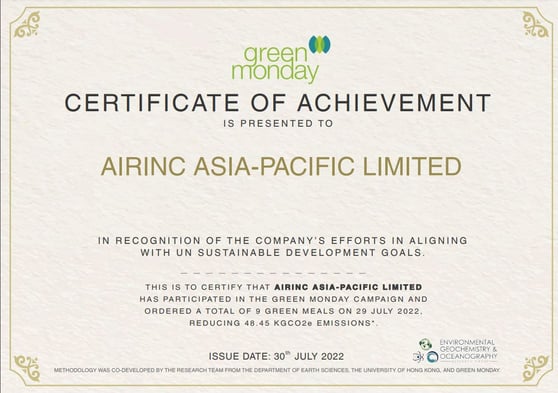 After the event, we received a 'Certificate of Achievement' from "Green Monday". This is to certify that we have participated in its campaign and ordered green meals, reducing our CO2 Emissions by 48.45 Kg which is the equivalent of 2 trees.
We were pleased to participate in this event in our office where we encouraged our employees to come together, eat vegetarian food and share some interesting insights into nutrition while helping to reduce CO2 emissions.