AIRINC recently held its third annual virtual Halloween costume contest (The SCARE-Inc Spooktacular). Employees from AIRINC's offices around the world submitted photos of themselves and their pets in fun, funny, and scary costumes. We then counted votes for the best costumes among the People and among the Pets.
First place (pictured above) in the People category was a tie between Jon Harrington (a member of the tech, or Frigh-T team), and Rob Zeitz, who works in Client Engagement.
Jon dressed as a Celtic punk rocker (specializing in sham-ROCK), while Rob dressed as Fear and Loathing in Las Vegas (literally in Las Vegas attending the ERC Global Workforce Symposium).
In third place was Advisory leader Michelle Durkin, dressed as a frequent flying witch, a great advocate for AIRINC's Airfare (or Scare-fare) data.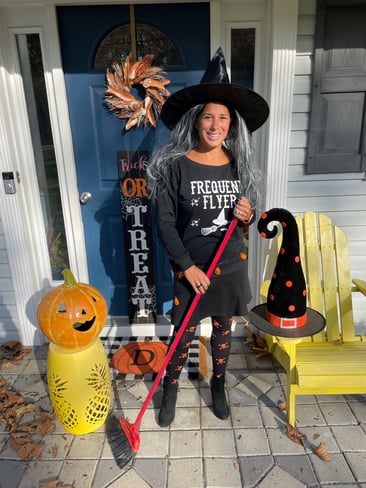 In the Pet category, the winner was Jani McClean's cool cat Bentley out of the EMEA (or EMEOW) region, who was dressed as multiple musicians, including:
Bentley Osborne (singing "Mr. Meowly")
Puff Bentley (singing "Ninety-feline Problems")
Bent Lennon (singing "Don't Let Me Meow")
Fi'ty Bent (singing "Impatiently Waiting")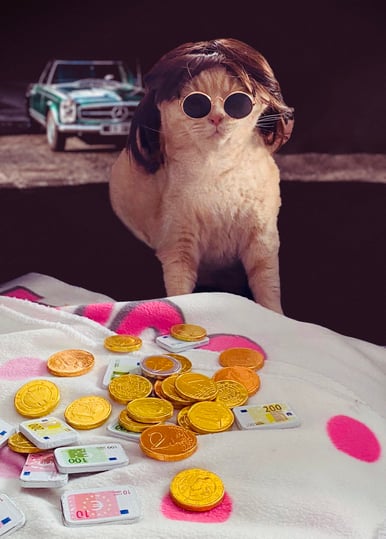 In second place was Jade Chang's K9 prisoner Nori (starring in the "Pawshank Redemption"), who really stole the show.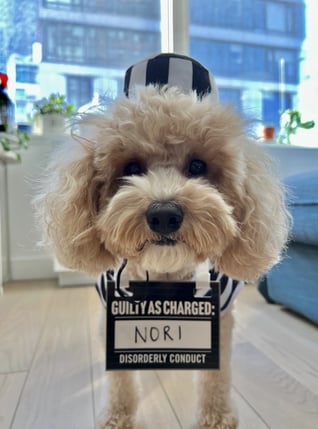 In third place It's Laura Bayne's dog Jessey clowning around as Pennywise.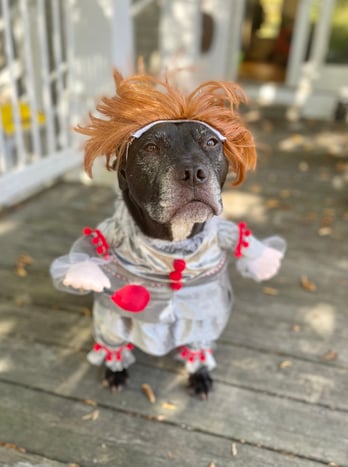 We hope you all had a spooky, fun, safe Halloween. Please remember if you ever wish to discuss cost-of-living (or cost-of-haunting) data, please reach out to us at AIRINC.