To ensure your domestic transferees receive benefits that are aligned to market conditions, AIRINC has just released updated rental and home purchase data across North America.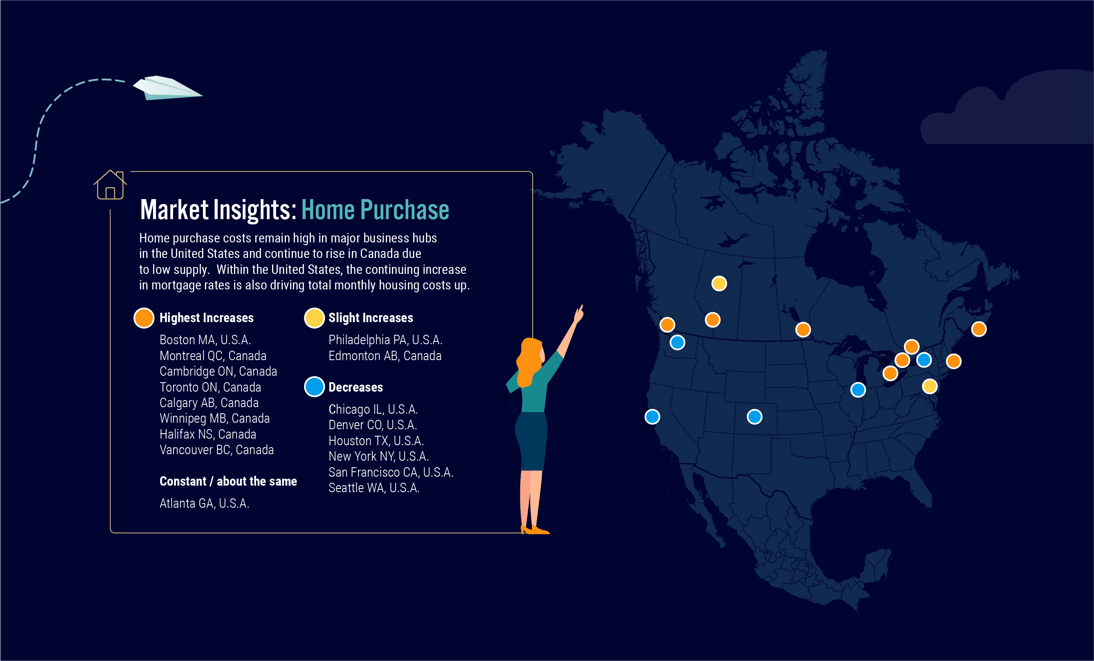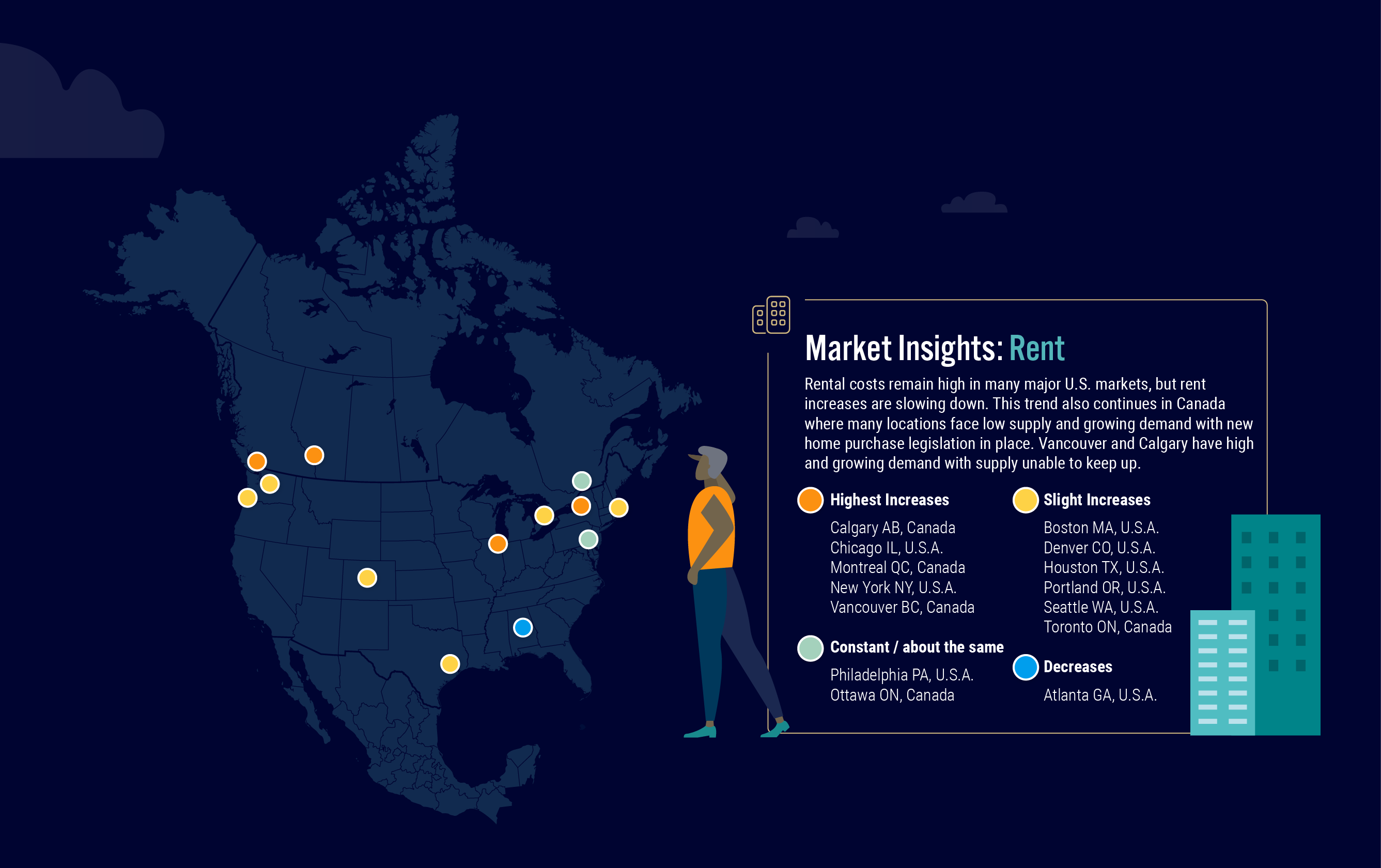 Regular data reviews are an essential part of ensuring that domestic allowance payments are accurately calculated and aligned with current market conditions. At AIRINC, we understand the importance of providing our clients with the most up-to-date information when it comes to mortgage subsidies, cost of living, and lump sums for their domestic transferees.
By regularly reviewing the data, we are able to stay informed about the ever-changing housing markets across North America. This allows us to provide accurate and relevant information to our clients, ensuring that their employees receive the benefits they deserve.
Mortgage subsidies are a vital aspect of domestic allowance payments, especially in high-cost locations. By calculating the additional cost of buying in these markets, we can provide employees with a clear understanding of the financial implications of their housing choices.
Similarly, our calculation of mortgage interest differentials takes into account the fluctuating interest rates and housing market conditions. This allows us to accurately estimate the change in typical mortgage payments over time, ensuring that employees are well-informed about the potential costs involved.
In addition to mortgage-related allowances, we also assess home purchase and sale costs, as well as cash out values. This comprehensive approach ensures that employees have a complete picture of the financial aspects of their relocation.
For those who are renting, we provide detailed information on rental differentials, lease cancellation payments, broker fees, and more. Our goal is to support employees in making informed decisions about their housing options, whether they choose to rent or buy.
In situations where temporary moves are necessary, we offer housing allowances to help alleviate the financial burden. These allowances are tailored to the specific needs of each employee, ensuring that they have the support they need during their temporary relocation.
At AIRINC, we understand that every relocation situation is unique. That's why we offer consulting services to help determine the best solution for your specific needs. Our experienced team can provide guidance and expertise, ensuring that your domestic talent is effectively deployed and supported throughout the relocation process.
Contact us today to find out more about how our domestic solutions can support you and your employees. Whether you are looking for cost-of-living allowances, lump sum and managed cap allowances, or simply need advice, our dedicated client service teams are here to help. Trust AIRINC to provide you with the tools and policies you need for a successful relocation within a single country.
Are you relocating or assigning an employee within a single country?
Whether you are looking for domestic cost-of-living allowances (COLA), lump sum and managed cap allowances, or advice, AIRINC's dedicated client service teams ensure that you have the tools and policies to effectively deploy your domestic talent.