Movement Continues in the Foreign Exchange Market
This movement is caused by a rise in pandemic cases, hyper-inflation, recovery of oil prices, and more. Below are AIRINC's summaries of the rate changes over 3.5% taken from our review last week. For up-to-date figures, please reach out to your client engagement representative or click here to reach our inquiries team now.
Currencies Losing Value against the USD:
---
UYU -- Uruguayan Peso
The Uruguayan Peso has fallen in accordance with a sell-off in the foreign exchange market and its close tie with the Argentine peso. The Argentine peso is starting to show signs of stabilization but is still depreciating at a significant pace where the Uruguayan peso is still being affected. The Uruguayan government has pushed greater health spending to combat the COVID-19 pandemic and maintains a stable political environment which will help the currency's worth in the future.
BRL – Brazilian real
Brazil has been among the hardest-hit nations since the onset of the COVID-19 pandemic. While ongoing emergency payments to the poor helped stimulate the economy to some degree, the Brazilian real still depreciated significantly over the course of 2020, and continues to do so in the first quarter of 2021. There is considerable political strain, both between the federal government and various state and local governments concerning appropriate pandemic responses, and within the Bolsonaro administration itself, as last week's proposed national budget has come under fire from both the Treasury and the economy minister.
HTG – Haitian Gourde
The Haitian gourde has suffered due to the constant political unrest. Protests and gang violence increased when President Moise did not step down. President Moise postponed legislative elections and plans to hold a referendum to amend Haiti's constitution.
NGN – Nigerian Naira
The Central Bank of Nigeria continues to struggle to unify the official currency and the black-market rate sparking uncertainty and instability. A policy has been put into place to give an extra N5 per dollar given to recipients of remittances, but many economists believe this will not be enough to support the Naira.
VES – Venezuelan Bolivar Soberano
Venezuela continues to suffer under U.S. sanctions and hyperinflation. In response, the Central Bank announced it will print banknotes for 200,000, 500,000, and 1,000,000. Of note, President Maduro has stated that the VES would become a 'digital bolivar,' and the decision to print more bank notes contradicts this.
TRY – Turkish Lira
The Turkish Lira has performed poorly in the foreign exchange markets over the past month. In November, former Finance Minister Berat Albayrak enacted a policy for state banks to sell millions of dollars to support the value of the lira. When President Erdogan announced his defense of Albayrak's policy this week, the lira lost value. On March 18th, Central Bank Governor Naci Agbal announced an update on rates, which sparked further fear of an inflation risk. On March 20th, Governor Agbal was removed from his position. President Erdogan was at odds regarding Agbal's monetary policy of raising rates and removed him by decree. Governor Agbal's policies of increasing rates had helped the Lira fight towards appreciation as described last month.
SDG – Sudanese Pound
In February, the Central Bank of Sudan announced a series of measures in a bid to stabilize the rapid depreciation of the pound. This includes establishing a single exchange rate and tightening its grip on the shadow market. The move to eliminate the black-market rate is hoped to encourage direct trade and investment from the outside world. The United States recently lifted its state sponsor of terrorism designation of Sudan, lifting economic sanctions from Sudan's banking sector.
Currencies Gaining Value against the USD:
---
AOA – Angolan Kwanza
The kwanza has appreciated in 2021 primarily due to the increase in oil prices. Angola is the second largest oil producer in Africa and experienced heavy depreciation in 2020 due to falling demand caused by the COVID-19 pandemic. With the supply of crude oil flatlining, and an extensive 3-year reform program by Angolan authorities with support from the IMF, the kwanza continues to show signs of stabilization.
---
How can you stay up-to-date on currency changes?
For up-to-date figures, please reach out to your client engagement representative or click here to reach our inquiries team now.
Click below to see it now and subscribe to our blog to stay updated on changes around the world that impact Global Mobility, including your cost of living allowances:
---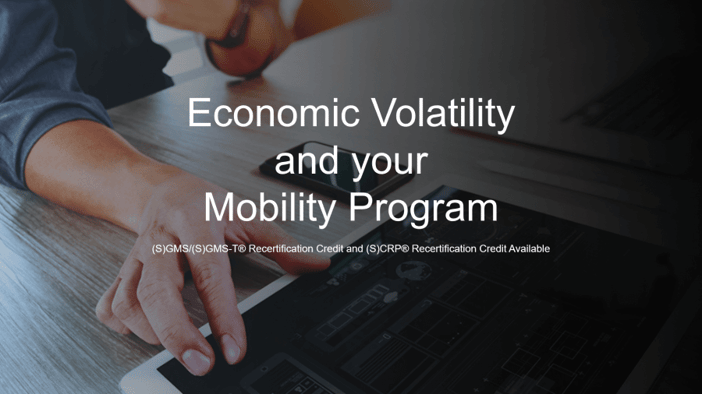 ---
About AIRINC
Listen | Partner | Deliver. For over 60 years, AIRINC has helped clients with the right data, cutting-edge technology, and thought-leading advice needed to effectively deploy talent worldwide. Our industry expertise, solutions, and service enable us to effectively partner with clients to navigate the complexity of today's global mobility programs. As the market continues to evolve, AIRINC seeks innovative ways to help clients address new workforce globalization challenges, including mobility program assessment metrics and cross-border talent mobility strategy. Our approach is designed with your success in mind. With an understanding of your goals and objectives, we ensure you achieve them. Headquartered in Cambridge, MA, USA, AIRINC has full-service offices in Brussels, London, and Hong Kong. Learn more by clicking here.
---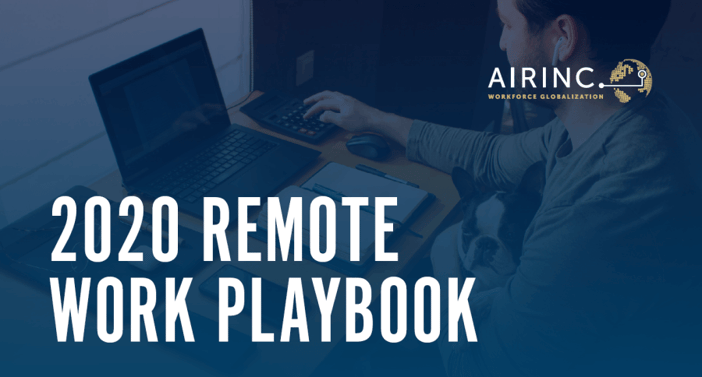 ---