Diversity, equity, and inclusion (DE&I) is a hot topic for mobility professionals, but it has been a consideration of the mobility landscape for at least the past 10 years in various forms.
AIRINC's recent survey shows that 80% of companies plan to adjust their mobility policies or programs to promote the organization's DE&I objectives. Succeeding in this space requires a mobility approach that is personalized, consultative, and agile. Download this article to learn more about:
Fostering equity

Promoting inclusivity

Encouraging diversity

Implementing DE&I initiatives
---
Related Post:
Diversity Equity Inclusion and Mobility: Four practical steps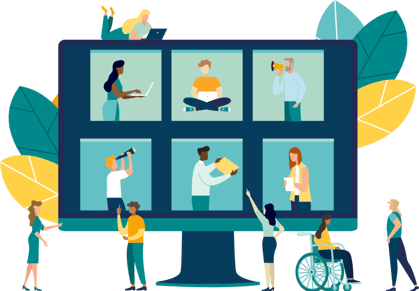 Enhancing Diversity, Equity, and Inclusion (DE&I) Initiatives
Many companies are currently focused on enhancing their Diversity, Equity, and Inclusion (DE&I) initiatives. Global mobility professionals are being asked to adapt their policies to follow suit. Read more here!

AIRINC's global research methods were defined over 60 years ago. I am so proud of the thoughtful adaptations that we have made to our data collection and development to reflect the world that we live in today. This is a concerted effort that is weighed heavily and reviewed often. Read more here!