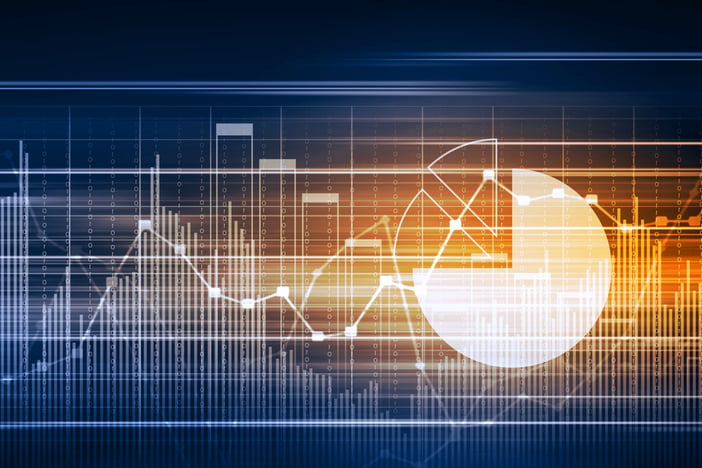 Currency fluctuation continues around the world
While the COVID-19 pandemic continues to disrupt global markets, depreciation has slowed in many locations and some currencies are beginning to recover lost value. Let's take a look at some notable currency movements of the past month.
---
Notable currency movements of the past month against the USD
VES – Venezuelan Bolivar Soberano
If you converted the equivalent of $1000 into bolivares on January 1st of this year, it would be worth just $235 now. While YTD depreciation of the Venezuelan bolivar soberano is lower than the same period last year (-76% in 2020 vs -89% in 2019), the country's economic standing may be worse than ever. The central bank injected over $27 million into local markets from April to May to prop up the bolivar, but with dollarization becoming more common, the writing is on the wall.
Already economically fragile, the collapse of global oil prices and the sharp halt of the local economy under coronavirus restrictions has left Venezuela with its lowest foreign reserves since 1989. The country's ailing gasoline refineries aren't able to supply even domestic needs, necessitating oil shipments from Iran, who is also aiding Venezuela's refinery rehabilitation in exchange for nearly half a billion dollars, paid in gold bars. After spending billions a year to prop up the tradition of practically free domestic gasoline, Venezuela drastically increased fuel prices on June 1.

BRL – Brazilian Real
The Brazilian real has been among the worst performing currencies year-to-date, beaten by only Zimbabwe and Venezuela, but has stabilized in recent weeks. In early May, the currency hit record lows amid a market of risk aversion and poor outlooks for the country's handling of the pandemic.
The pandemic has revealed deep divisions within government entities in the country, with highly publicized disagreements between President Bolsonaro, key figures in the federal government (the country is on its third health minister in a month), as well as state and city governments whose strategies have been opposed by the President. Restrictions related to COVID-19 have not been coordinated across the country and vary by state, city, and even neighborhood. The central bank has now twice sold U.S. dollars on the spot market to bolster the currency.
HTG – Haitian Gourde
The Haitian gourde has hit record lows over the past month. Instability has increased in Haiti amid the COVID-19 crisis. Rising violence and lack of pandemic coping capacity are short-term pressures that have scared off investors, but the country's long-term economic troubles, including a record budget deficit, have done little to inspire confidence. The country remains in a state of emergency and cases continue to rapidly increase.
DOP – Dominican Peso
The Dominican Republic's peso has had fairly low depreciation in March and April, but the value of the peso fell significantly over the past month, with most of the drop in the past week. In March and April, pressures of the sudden drop in tourism, lower remittances, and export decline were partially offset by lower consumption, lower oil prices, and international loan disbursements, but the long-term realities of the economic slump have begun to take their toll.
MXN – Mexican Peso
While YTD depreciation of the Mexican peso remains high, the currency had the largest gains against the U.S. dollar in May. Recovery in oil prices, gradual reopening of sectors of the global economy, and speculation regarding interest rate differential between the U.S. and Mexico have all contributed to strong value recovery, reaching values last seen in March.
RUB – Russian Ruble
Similar to the Mexican peso, the Russian ruble's YTD remains high, with strong recovery in May. Some of the same factors have contributed, including oil price recovery and positivity from steps taken to reopen the global economy. In addition, Russia's Finance Ministry issued $2.4 billion of government bonds and demand was high, further strengthening confidence in the currency. Like the peso, the ruble has recovered to mid-March values.
---
How can you stay up-to-date on currency changes?
Due to the drastic impact from COVID-19 on global currencies, we have set up a dedicated Exchange Rate landing page that is updated weekly.
Click below to see it now and subscribe to our blog to stay updated on changes around the world that impact Global Mobility:
---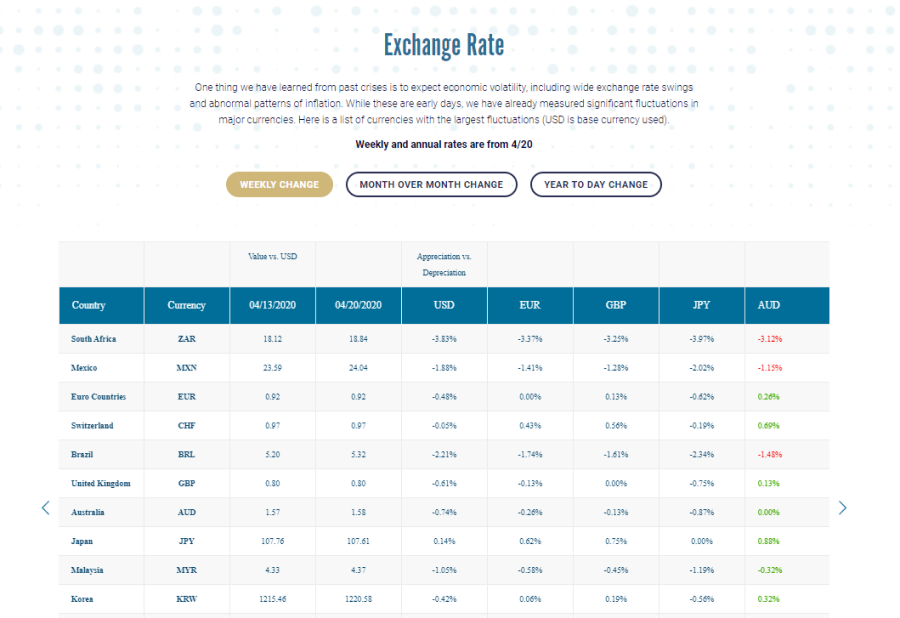 Table above taken from AIRINC's COVID-19 landing page with weekly exchange rate updates.
---

---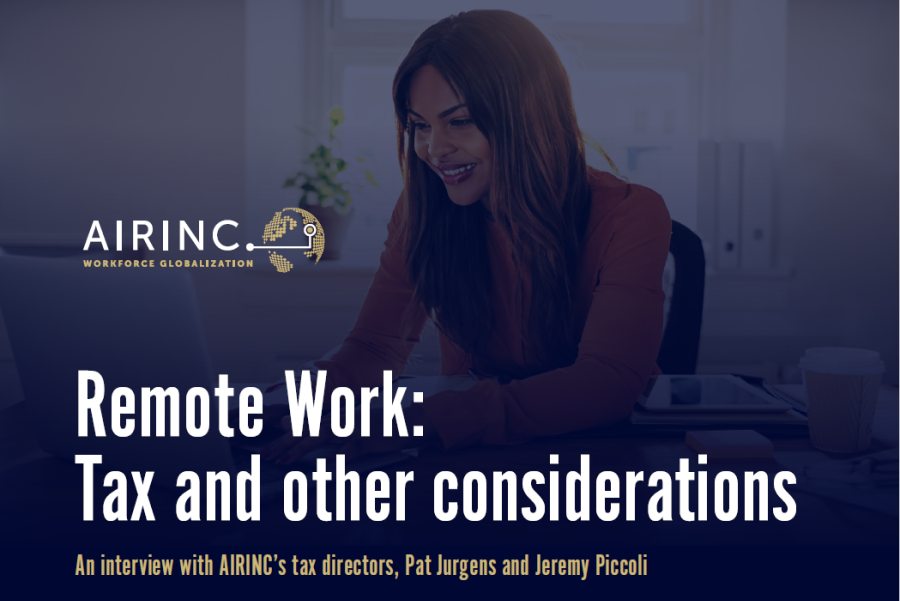 ---
About AIRINC
Listen | Partner | Deliver. For over 60 years, AIRINC has helped clients with the right data, cutting-edge technology, and thought-leading advice needed to effectively deploy talent worldwide. Our industry expertise, solutions, and service enable us to effectively partner with clients to navigate the complexity of today's global mobility programs. As the market continues to evolve, AIRINC seeks innovative ways to help clients address new workforce globalization challenges, including mobility program assessment metrics and cross-border talent mobility strategy. Our approach is designed with your success in mind. With an understanding of your goals and objectives, we ensure you achieve them. Headquartered in Cambridge, MA, USA, AIRINC has full-service offices in Brussels, London, and Hong Kong. Learn more by clicking here.
---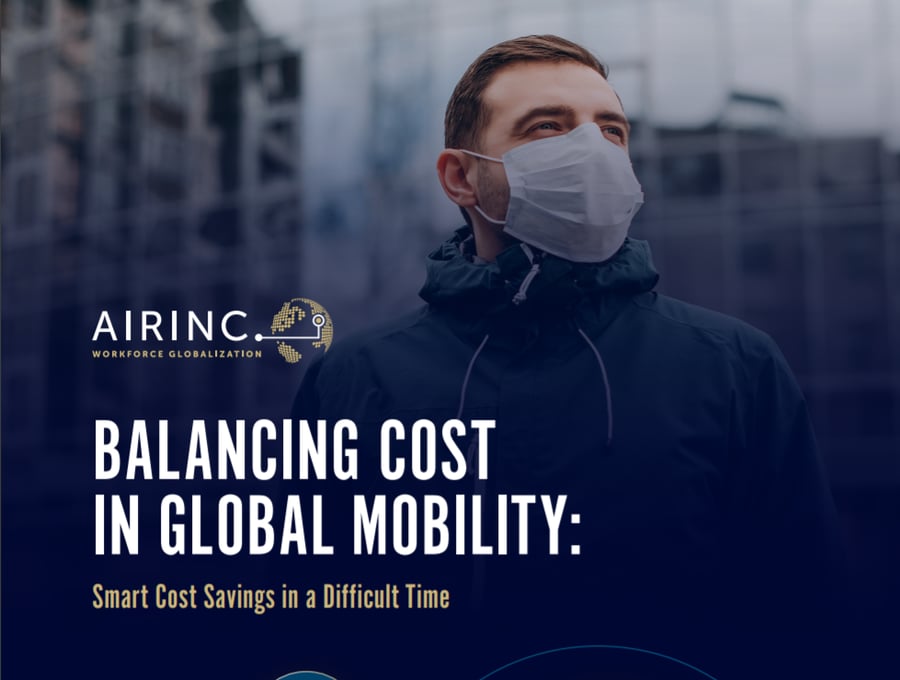 ---