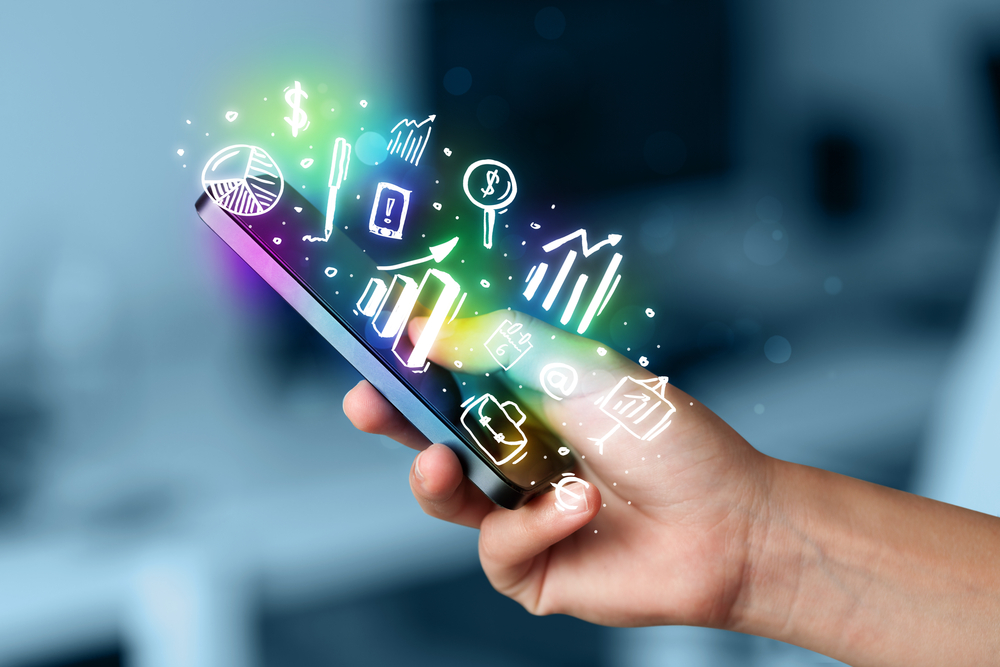 Technology and Global Mobility:
As the fusion of technology and global mobility continues to develop and grow, the 2019 FEM Americas Summit served as a reminder that people, and their points of view, remain an invaluable part of any global mobility program, alongside the great new technological solutions available.
A consistent theme of the Summit was the need for mobility to maintain a balance in various areas:
Between automation and personal interaction
Between raw data and practical understanding
Between driving change and maintaining regular operations
---

Trending now:
3 New Ways for Mobility to Communicate!
---
Key Takeaways from the FEM Americas Global Mobility Summit: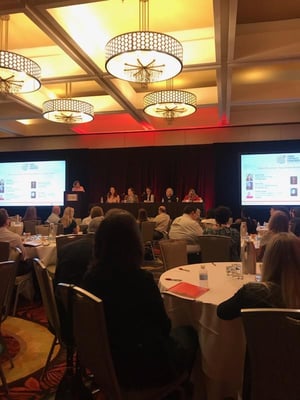 Patricia Tavares and Brenda Bellon were among several speakers and panelists who discussed the importance of balancing automated technology with a "human touch" in order to enhance employee experience and promote communication. There was also an emphasis on actively encouraging feedback to ensure mobility is succeeding in this area.
During another session, machine learning and robotics were discussed by Anupam Singhal, Christopher Chalk, and William Taylor. It was emphasized that these aspects of global mobility are still in early stages of practical application, though there are baby steps that can be taken now to start improving your program.
While data collection and analytics were mentioned in several sessions, there was also an awareness of the need to protect sensitive assignee information, both in the interest of the employee, and also to remain compliant with regulations such as GDPR.
---

Enhancing Employee Experience!
Riding the COLA-Coaster: 2 Proactive Communication Strategies for Cost-of-Living
---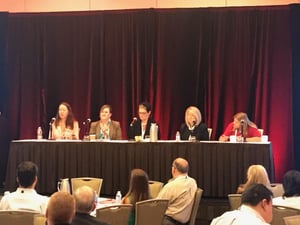 It was also pointed out in a session, led by Dimitri Vigushin, that data should be coupled with perspective to maximize the value of both. For example, tracking a prevalence of exceptions to housing budgets might indicate budgets are too low, or that expectations of assignees are too high. Should the budgets be reviewed, or does communication need to be improved? A panel discussion involving Maxine Ansah, Robert Lesser, Brian Madine, Laura Rodriguez, and Nitzan Yudan on ROI further emphasized that using numbers alone doesn't tell the full story of mobility's value.
The points of view of several mobility professionals including Laurie Jones, Karen King, Patricia Tavares, Simone van der Schalk, and Lynn Wagner were shared in a panel discussion about mobility leading change, and the balance which must be struck to drive that change, while also maintaining global mobility's regular operations. And Abigail Harris added in another session that demonstrating mobility's value to colleagues is a key step to driving change.
The mobility function often walks a proverbial tight-rope, which is also being pulled in different directions, trying to balance compliance, assignee satisfaction, business satisfaction, cost containment, and so on. Harnessing perspective and technology to work together can help mobility move forward without losing balance.
---


Mobility Policy:
'It's Not Enough Money!': 3 solutions for low-wage to high-cost assignees
---
Looking Ahead:
Thanks again to everyone at FEM (The Forum for Expatriate Management) for hosting this great event and to everyone we had the great pleasure of speaking with!

If you are looking to read more about improving your mobility program, check out this great post from Jessica Caligan discussing COLA, communication, and some recent technology to make life easier:
---

Our 2019 Mobility Outlook Survey confirms that 58% of firms are seeking ways to improve employee communications regarding the potential financial impacts of assignments/transfers.
Download the 2019 AIRINC Mobility Outlook Survey!
---

Join us!
Have you registered for our 3-part tax webinar series?
---