Equitable Lump Sums
Do you want to deliver equitable lump sums that are rooted in reality? Data driven relocation lump sums can help you:
• Deliver cost transparency to the business
• Provide flexibility to the employee
• Reduce administration
---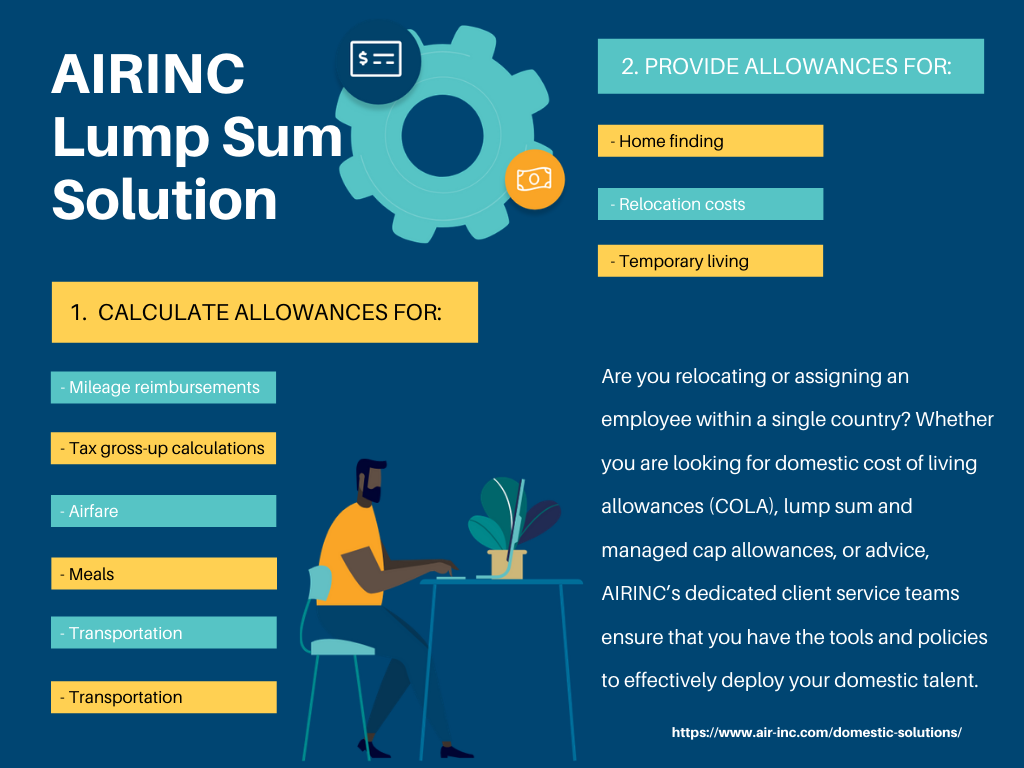 ---
Supporting your relocation needs
Let us support your relocation needs. Through our enhanced U.S. Lump Sum solution you can:
• Tailor benefits to your program and move types
• Quickly access comprehensive location data
• Deliver location specific lump sums that are aligned to the benefits you support
Contact us to request a demo today or click below to learn more about our domestic solutions:

---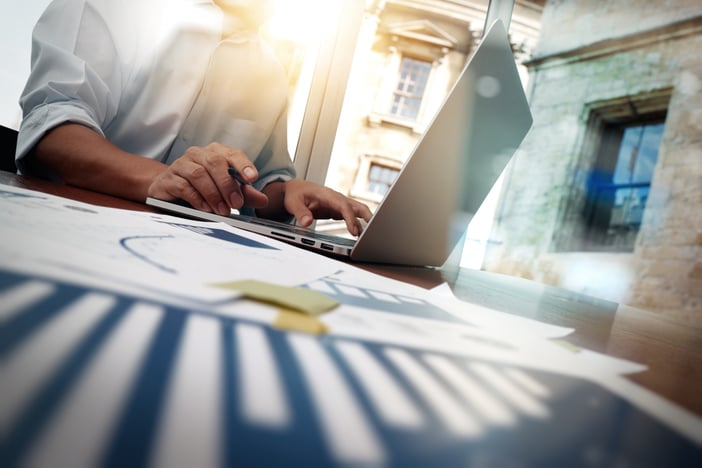 ---
About AIRINC
Listen | Partner | Deliver. For over 60 years, AIRINC has helped clients with the right data, cutting-edge technology, and thought-leading advice needed to effectively deploy talent worldwide. Our industry expertise, solutions, and service enable us to effectively partner with clients to navigate the complexity of today's global mobility programs. As the market continues to evolve, AIRINC seeks innovative ways to help clients address new workforce globalization challenges, including mobility program assessment metrics and cross-border talent mobility strategy. Our approach is designed with your success in mind. With an understanding of your goals and objectives, we ensure you achieve them. Headquartered in Cambridge, MA, USA, AIRINC has full-service offices in Brussels, London, and Hong Kong. Learn more by clicking here.
---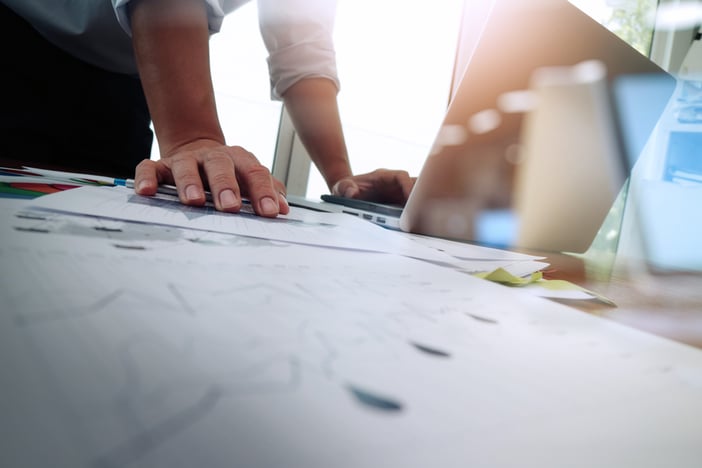 ---