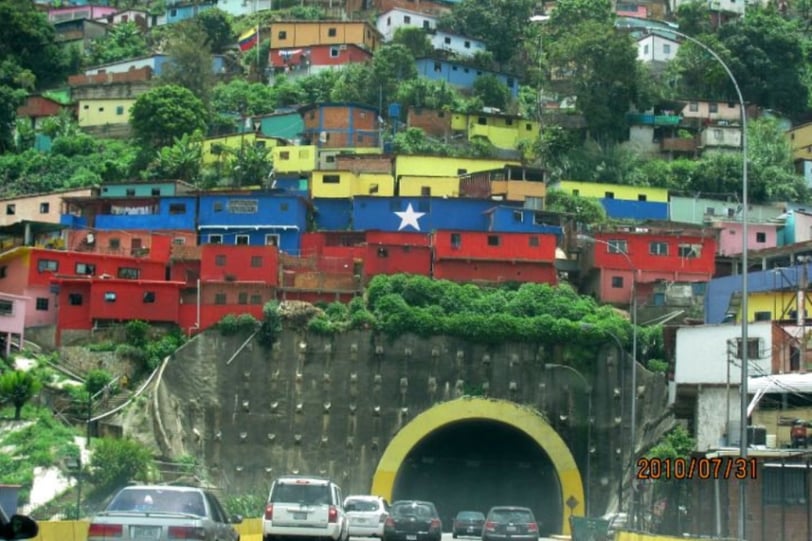 From the AIRINC archives: Caracas, Venezuela during an on-site cost-of-living survey.
Legal Currency in Venezuela
For years, Venezuela's currency (currently the VES, was VEF) was the only currency legal to use within the country. However, with hyperinflation and a rapidly depreciating currency, using the VES was often difficult. Although not technically legal, transactions would often still occur using U.S. dollars, as it is a stable currency.

During an interview aired on the television network Televen on November 17th, President Maduro appeared to accept and even welcome U.S. dollar transactions. For the first time, Maduro referred to dollarization as something that could help Venezuela economically. In fact, recent reports have even indicated that more than 50% of current transactions are in USD. Our November surveys of Venezuela have also seen a larger percentage of samples priced in USD.

The rise in USD transactions has also coincided with the appearance of dollar stores, known locally as 'Bodegones'. These stores are generally small and import items directly from U.S. retailers, which allows them to evade sanctions and regulations imposed by the government. As a result, these stores can obtain greater availability of specific items and brands than their established counterparts.
 
---

ALERT on the Coronavirus:
ALERT: Latest Updates on China and the Coronavirus
---
AIRINC's Data Points: Your Global Mobility News
Want to learn more? The above excerpt is taken from Data Points, AIRINC's quarterly newsletter. Data Points brings you the latest updates from our Housing, Goods & Services, and Tax departments based on our expert international surveys, which are conducted by our global data collection team on-location.
---

---

Trending download:
The 2020 International Business Travelers Benchmark Report [Download]
---

Make 2020 your best year yet!
2020 Global Mobility Playbook [Download]
---

You may also like:
Are you getting the most out of your Global Mobility Network?
---