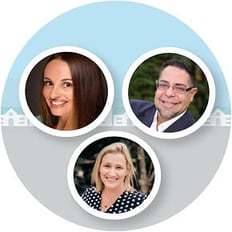 Today, AIRINC Director of Global Tax Solutions Jeremy Piccoli joins Benivo's 'The View from the Top' hosted by Brian Friedman for the first session after the summer break. Jeremy will be providing a global mobility tax update, accompanied by immigration expert Julia Onslow-Cole, with special panel of guests joining the show: Gallia Peretz, Jason Suto, and Matthew Powell.
This week the panel will discuss ESG Sustainability in the industry. Brian Freedman, "We are also honored to be joined by Matthew Powell, CEO of the charity Breaking Barriers who will be sharing some of the challenges faced by newly arrived refugees and how leading companies are helping them find work".
How to access the shows
Join Benivo's LinkedIn Live Shows of 'The View From The Top' every other Wednesday at 8am PST, 11am EDT, 4pm BST, 8:30pm IST.
Recordings of the show from this year are available to watch again.
---
Recent Posts
---
---