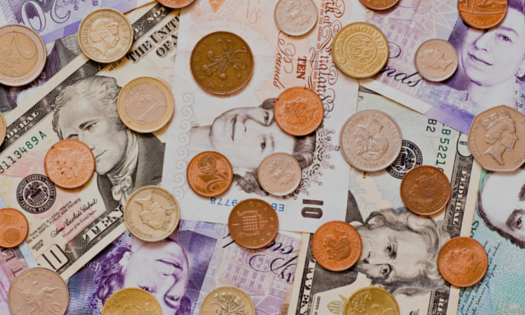 The unpredictability of fluctuating foreign exchange rates is a daily reality. For international companies, it can have a significant effect on employee compensation and the cost of running a business.
(View an updated version of this post here:)
In 2015, we saw the USD strengthen against most Asian currencies at levels not seen since the 1998 Asian Financial crisis. This was further exacerbated when the Chinese Central Bank made a surprising move to devalue the Chinese Yuan -- twice. While there is no perfect approach to dealing with currency fluctuation, there are three steps that international companies can take to limit its impact on expatriate compensation.
Earlier in 2015, AIRINC hosted a webinar series for global mobility professionals to discuss the effect of currency fluctuations on international assignees. We examined different compensation approaches, the types of pay delivery systems used by global corporations, and some currency protection measures to put in place.
During the webinar, we also shared some key findings from Coping with Currency Change, a 2015 client spot survey conducted by AIRINC. Survey participants included a total of 180 companies across 30 industry sectors: 48% from Americas, 41% from EMEA, and 11% from Asia Pacific.
According to the survey results, 87% of corporations are still opting to use the balance sheet approach, where the assignee remains on the home country payroll, but is provided differentials to compensate for cost of living differences between the home and host locations.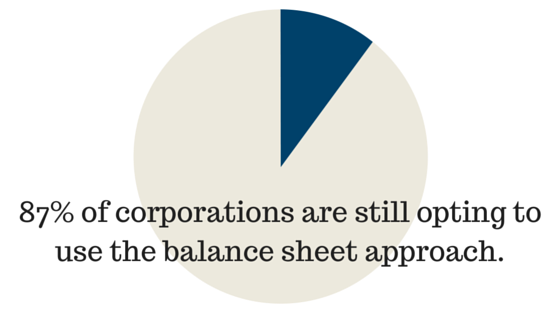 For those not using the balance sheet approach, the more cost effective Host Plus (or Local Plus) approach has been gaining traction in recent years.
With the Host Plus approach, assignees are paid a local salary but given some "plus" elements such as housing and education support. Surprisingly, 86% of the surveyed companies using this approach do not have regular or sufficient protection against exchange rate fluctuations, leaving assignees vulnerable to changes in purchasing power.
Here are three recommendations that may help reduce the impact of exchange rate fluctuations for both the business and the assignee:
1. Start on the Right Note
The number one frustration that international assignees face in the wake of exchange rate volatility is that they do not understand how companies are handling the situation and how they are protected.
Assignees must be briefed on the type of assignment they are accepting, as well as the structure of their compensation and benefits. They must also come to an agreement with the company including when and how exchange rate reviews take place.
It is also important to help the assignees understand the purpose of Cost of Living Allowances (COLA) -- to protect employee purchasing power in the host location (not to provide incentive).
Furthermore, organizations should consider adopting a proactive communication approach to ensure that international assignees are involved in policy changes while on assignment. HR professionals and counsellors should also be able to justify and explain any new changes in policy.
2. Review and Update Regularly
Most companies surveyed have an existing policy and timeframe to review Cost of Living Allowances (most common being semi-annually). 58% of companies surveyed mentioned that they would conduct a review in the event that exchange rates fluctuate between four and six percent.
When changes happen abruptly, how flexible must corporations be in order to keep up?
In a notable example, a Malaysian national on assignment in the United Kingdom was impacted after a 30% decline in the Malaysian Ringgit against the GBP causing a COLA index change of 45% within a month and a half.
The decline of the Ringgit eroded the assignee's purchasing power, and if the company did not look to adjust their allowance, the assignee would face significant financial losses that would eventually contribute to long-term employee dissatisfaction. In this instance, the mobility team had to ignore their customary timeframe for COLA reviews to respond to such a rapidly fluctuating exchange rate.
3. Adopt a Split-Pay Approach or a Guaranteed Exchange Rate Strategy
While on assignment, employees are typically obliged to make payments or contributions to savings, insurance, and pension funds at the home country. Since the employee will be sending money home as part of this arrangment, any changes in exchange rates and inflation can affect them significantly.
One good way to mitigate this issue is to adopt a Split-Pay Approach. In a Split-Pay Approach, a portion of the assignee's salary is paid at home to cover these obligations, while the remainder is paid at the host location to pay for goods and services and housing expenses.
Keep in mind that when using a Split-Pay Approach the corporation and the assignee should agree to a proper proportion of home versus host salary, and also a schedule to review the split and re-calibrate if necessary.
Some companies also use the Guaranteed Exchange Rate strategy. Through this approach, the company and the assignee agree to pegging the currency at a certain rate over a period of time so that any exchange rate changes would not have any impact on the assignee's pay.
---
Regardless of the strategy you choose, a successful currency management program requires communication, flexibility, and a solid policy framework. Strong stakeholder support is fundamental to any effective global mobility program so organizations must strive to educate international assignees on procedures and policies. An educated expat, the right policy for your business, and the right level of flexibility will help you weather the storm of fluctuating exchange rates, keeping assignees happy and avoiding costly overpayment for the company.
---