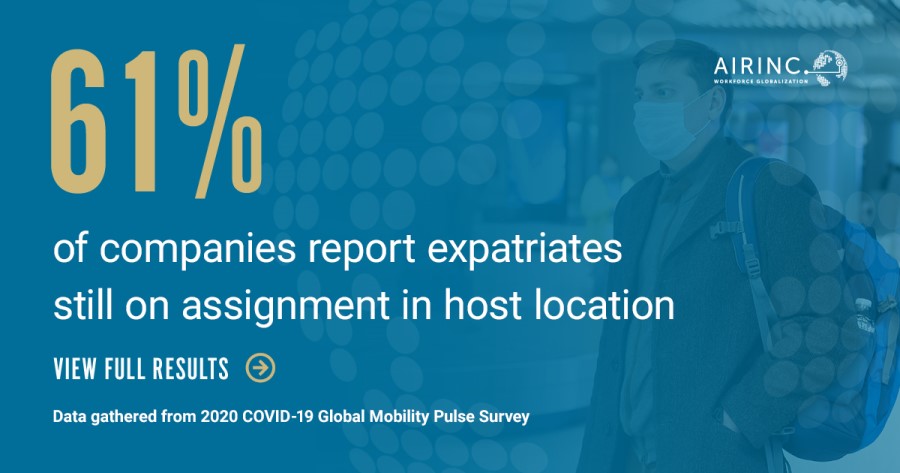 How is everyone else reacting to these uncertain times?
In the past month, it feels as if there is new information about COVID-19 every day. As I learn more about this disease and the growing pandemic, I find that I also have more questions—when will things go back to "normal"? Where are people the most affected? How is everyone else reacting to these uncertain times?
While AIRINC might not be able to help answer those first two questions, we can help with the third. Our COVID-19 Benchmark Survey, found on our website, is available now. Keep reading for 3 key highlights from the report:
---
1. Most expatriates are still on assignment in their host location
When we asked about the status of existing expatriates, 61% responded that most of their expats were still in the host location. Only 1% of companies have evacuated or repatriated all expats, and only 3% reported evacuating or repatriating most expats. What does this tell us? Only the minority of employees have left their host location, while the majority are staying in place. With the current emphasis on social distancing in the media, it is encouraging that so many expatriates are opting to remain in their host location.
2. Global mobility already has resources for many challenges associated with the Coronavirus pandemic
We asked companies if they felt they had the support they needed to handle challenges related to immigration, tax, and business partnering during the Coronavirus pandemic. Around 50% of companies responded that they definitely had the support they needed, and around 45% responded they somewhat had the support they needed. These responses highlight the benefits of documenting resources and building strong relationships with mobility partners; planning ahead can help minimize challenges in times like these.
3. Expats and locals receiving the same support
We asked if companies are providing additional support for expats working in host locations affected by COVID-19, and 75% of companies responded that they are offering the same support to the expats that they offer to their local employees. While that support varies, some companies are offering counselling assistance or access to wellness and mental health programs. Since most expats have opted to remain in place, the continued support of their mobility program combined with the additional support of the local offices is, in many cases, acceptable.
---
What can you do now?
As the pandemic continues to unfold, AIRINC will keep a close eye on trends and continue to share up-to-date information. Be sure to check out our COVID-19 Benchmark Survey for the full results by clicking the button below. If you have any questions or comments, we're here to discuss.
---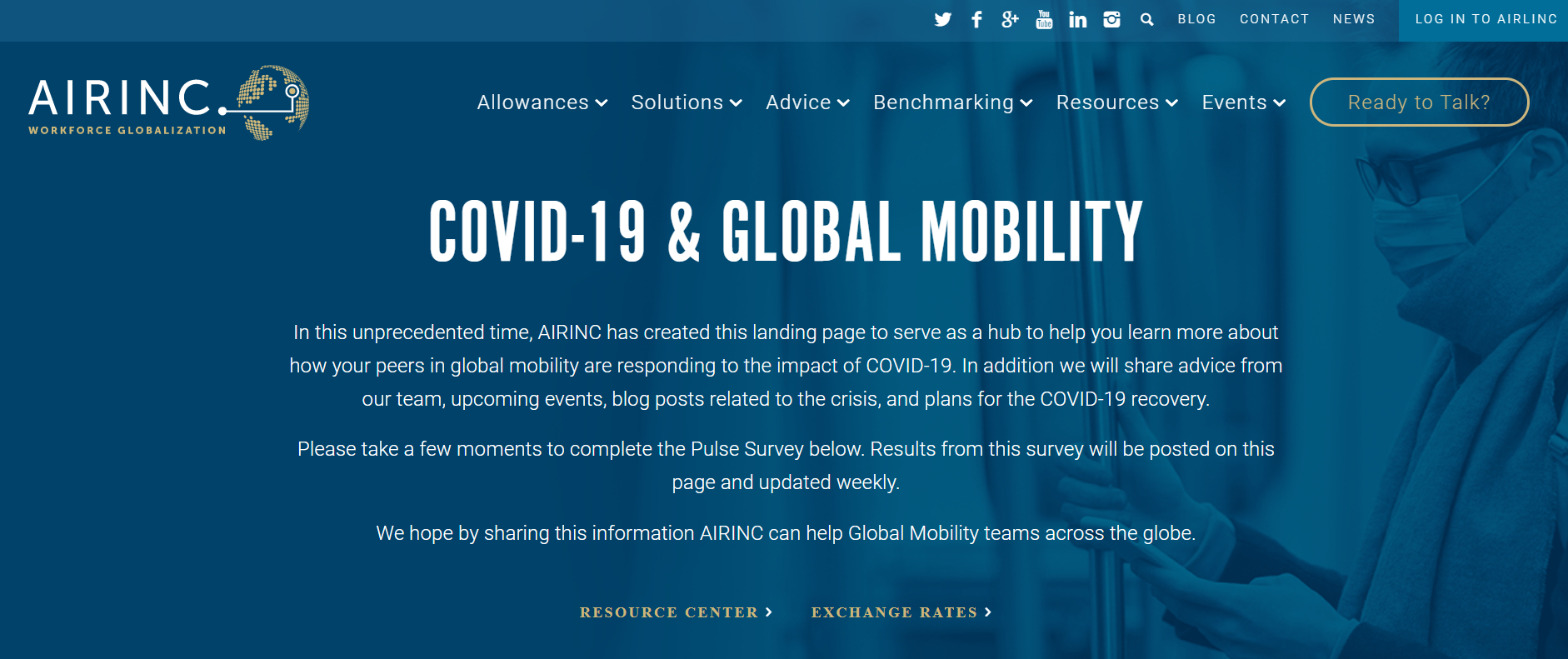 Visit AIRINC's COVID-19 Global Mobility landing page to read the best Mobility-related sources aggregated into one place.
---

Trending article:
Is your Global Assignment program M.O.B.I.L.I.Z.E.D. for the coming COVID-19 Recovery?
---

Trending download:
The 2020 International Business Travelers Benchmark Report [Download]
---

Download now to optimize in 2020!
2020 Global Mobility Playbook [Download]
---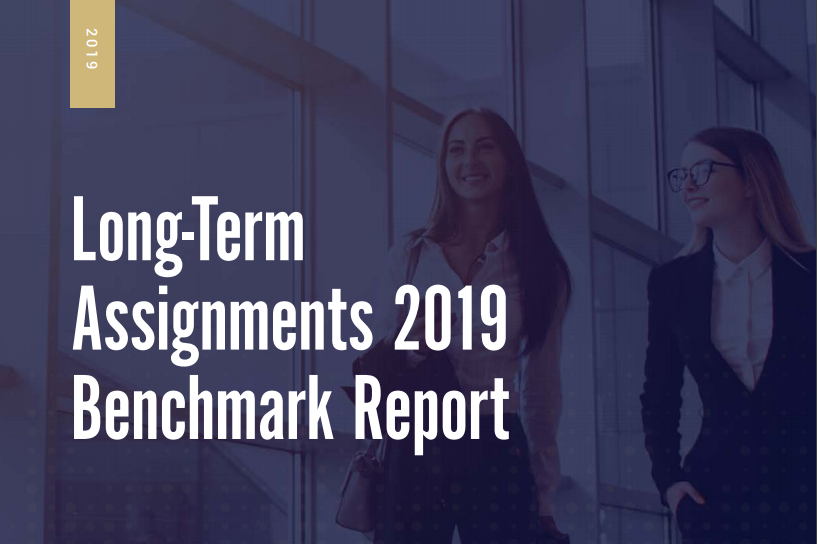 ---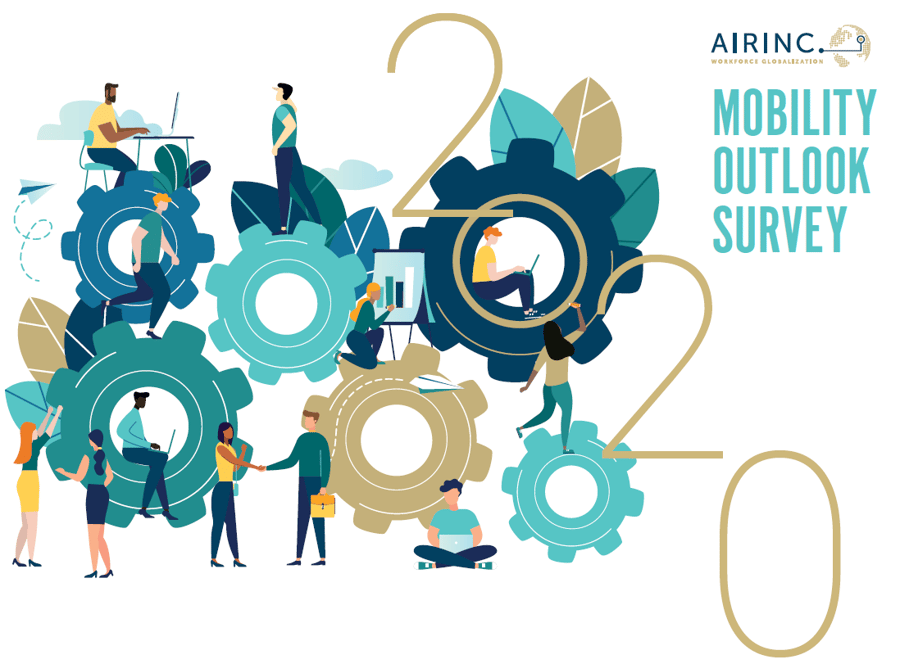 ---
About AIRINC
Listen | Partner | Deliver. For over 60 years, AIRINC has helped clients with the right data, cutting-edge technology, and thought-leading advice needed to effectively deploy talent worldwide. Our industry expertise, solutions, and service enable us to effectively partner with clients to navigate the complexity of today's global mobility programs. As the market continues to evolve, AIRINC seeks innovative ways to help clients address new workforce globalization challenges, including mobility program assessment metrics and cross-border talent mobility strategy. Our approach is designed with your success in mind. With an understanding of your goals and objectives, we ensure you achieve them. Headquartered in Cambridge, MA, USA, AIRINC has full-service offices in Brussels, London, and Hong Kong. Learn more by clicking here.
---