Antique car as seen on-site in Baku, Azerbaijan. Photo provided by AIRINC Surveyor Oscar Rasson.
Remote Work and the Future of Working Environments
There is no doubt that COVID-19 has caused an unprecedented reliance on remote work. However, how those changes will transform the future of working environments and policies remains a question on many companies' minds.
AIRINC recently conducted a benchmark survey on COVID-19's impact on mobility and remote work. We had over 190 companies participate from a variety of industries. This post focuses on how the automotive industry approaches remote work – be sure to check out our other industry-specific posts, COVID-19's Impact on Mobility and Remote Work in the Oil & Gas Industry and Three Trends in Tech from our Remote Work Benchmark
Three Key Takeaways for the Automotive Industry
1. Policy changes are coming
Whether it be to pandemic-proof the policy, or to make larger systemic changes, the majority of automotive companies see this time as an opportunity to review their policy suite.
When surveyed, most automotive companies responded that they were looking to make changes to their policies in the upcoming year: 75% percent were looking to make changes to existing policies, while 50% were looking to add new policies. Interestingly, 13% were looking to eliminate policies and 13% were looking to make no policy changes in the upcoming year.
This dynamic is similarly reflected in the general industry survey, with 60% percent of companies looking to make changes to existing policies, 31% looking to add new policies and 7% looking to eliminate policies. However, an additional 19% stated they were not looking to make any policy changes in the coming year.
2. There remains a strong focus on employee experience, while also being cost conscious
Many automotive companies pointed to cost reduction and a focus on employee flexibility as drivers for policy changes. This contrasts from the general industry survey, where cost reduction was still a leading driver for change: rather than focusing on employee flexibility, 53% of companies were looking to offer increased business flexibility within policy changes.
Further, the automotive industry seems to be promoting remote work policies at a much higher rate than the general industry: 63% percent of automotive companies stated their remote work approach was being promoted by company leadership as a method of attracting and retaining talent.
This is a stark difference from the 28% of companies in the general industry survey that responded similarly. 36% of companies in the general industry survey responded their remote work approach exists to meet needs but is not part of talent strategy or promoted in any way.
When leveraged correctly, remote policies can be a great way to both reduce overhead cost and allow for employee flexibility.
3. Remote work is viewed to have a positive impact on work culture and productivity
71% percent of automotive companies reported that they expected virtual assignments would be used more often in the next year than they were pre-COVID. Meanwhile, 100% of automotive companies expected their remote work requests to increase next year.
With the skyrocketing popularity of remote work, some automotive companies worry it will negatively affect team collaboration. Others are predicting a more positive change, with possible positive effects on employee engagement, satisfaction, and retention. Automotive companies also predicted a remote work program might have a neutral to very positive effect on productivity.
Access the complete findings
Want to learn more about how companies are managing remote work in the post-COVID era? Click below to access the complete findings of our 190+ company benchmark survey on COVID-19's impact on mobility and remote work.
---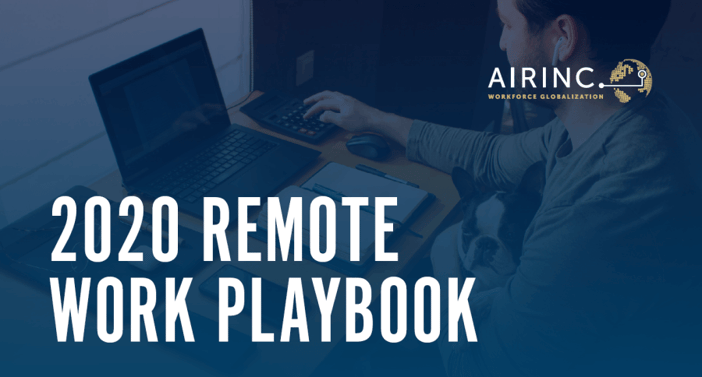 ---
About AIRINC
Listen | Partner | Deliver. For over 60 years, AIRINC has helped clients with the right data, cutting-edge technology, and thought-leading advice needed to effectively deploy talent worldwide. Our industry expertise, solutions, and service enable us to effectively partner with clients to navigate the complexity of today's global mobility programs. As the market continues to evolve, AIRINC seeks innovative ways to help clients address new workforce globalization challenges, including mobility program assessment metrics and cross-border talent mobility strategy. Our approach is designed with your success in mind. With an understanding of your goals and objectives, we ensure you achieve them. Headquartered in Cambridge, MA, USA, AIRINC has full-service offices in Brussels, London, and Hong Kong. Learn more by clicking here.
---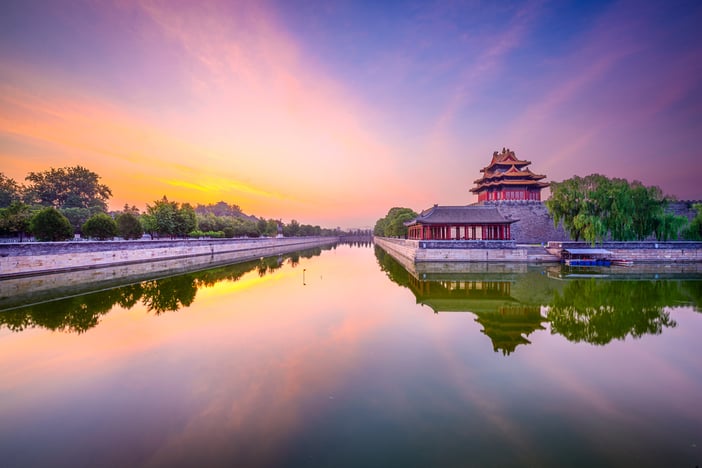 ---