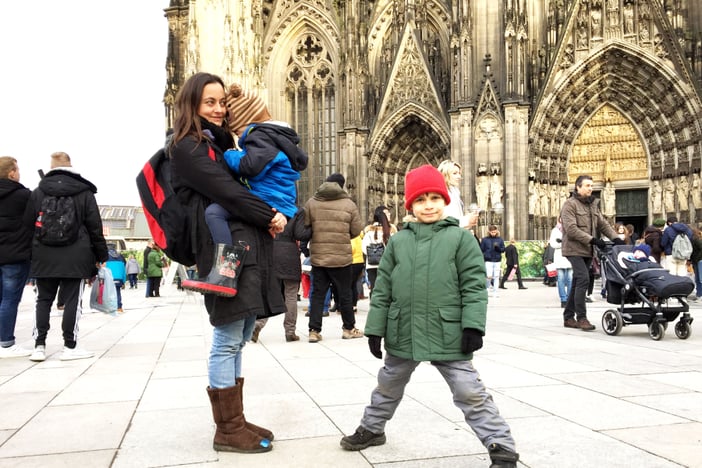 Mira and family in front of the Cologne Cathedral in Germany.
Packing up 15 years and moving
When I joined AIRINC in December 2018, I started in our London office and had been living in the U.K. for 15 years at the time. I'm half German and half Indian, but grew up in Germany and went to school and university there with an Erasmus year in Paris, which to this day remains my favourite city in the world.
After graduating in 2004, I moved to the U.K. and started my first job, married a Brit, and became a local. Over the years, a move to Germany was always something we considered from afar, but we were comfortable where we were.
---

---
Until there was Brexit...
Brexit seems like such a faraway issue now that we're dealing with much bigger things, like a global pandemic, but Brexit was our ultimate reason for making the move. My husband and I weren't corporate assignees because our permanent move was self-initiated, so we managed all the details ourselves: hiring a moving company, securing a house, finding schools for the children, sorting out our taxes, and the list goes on. It's shown me once again what a huge undertaking an assignment really is for the people organizing it and for the people going on it.
Our clients perform such a valuable role in supporting their assignees every step of the way. Quite aside from the administrative task of shutting down your old life and starting your new one, the potentially larger impact is the emotional toll on the whole family.
Family unhappiness is one of the most common reasons for assignment failures. In our case, our language skills and culture familiarity were a huge positive, but while my kids' German was okay, their mother tongue is English. Upon moving, they suddenly had to do all their learning and friend-making in a different language. This change can often be underestimated. I've so often heard that children "fit right in," but that's not always the case.
---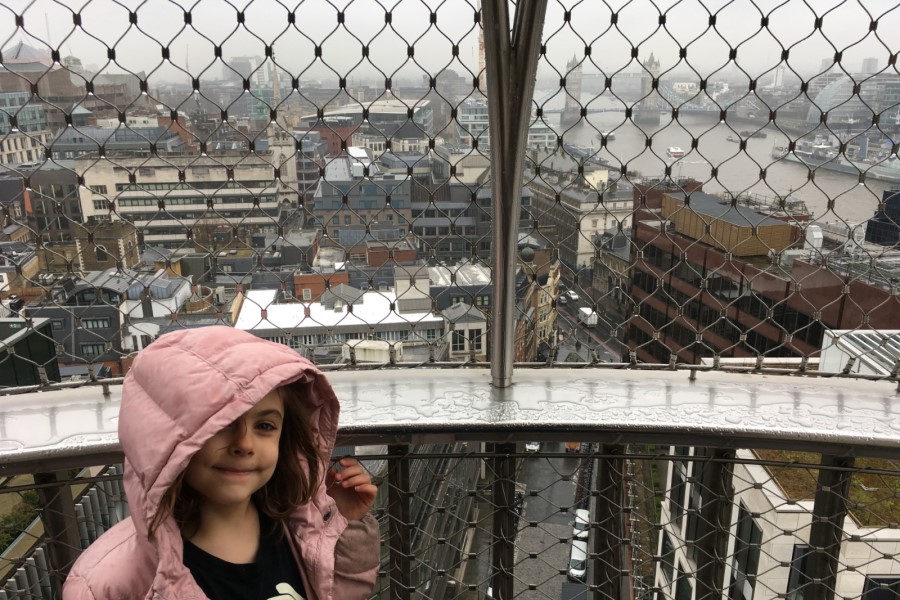 My daughter on top of the Monument with Tower Bridge in the background.
---
My British husband works in an English-speaking environment and loves his job and life in Germany, and I enjoy being back home even more than I thought I would. But contrary to common opinion, our main challenge was our children. They took a long time to settle in and would still go back to the U.K. in a heartbeat if they could.
Employee experience and assignment success
More and more companies are really putting their focus on employee experience to make sure that the assignment itself goes as smoothly as possible. If the assignment is successful and the assignee feels well-supported by their employer, the family can focus on the real thing that will make an assignment a success: feeling at home on assignment.
If you have any questions about how to make sure your assignees have a good experience for the whole assignment process, you can reach me directly by clicking here or submit a general inquiry with the button below.
---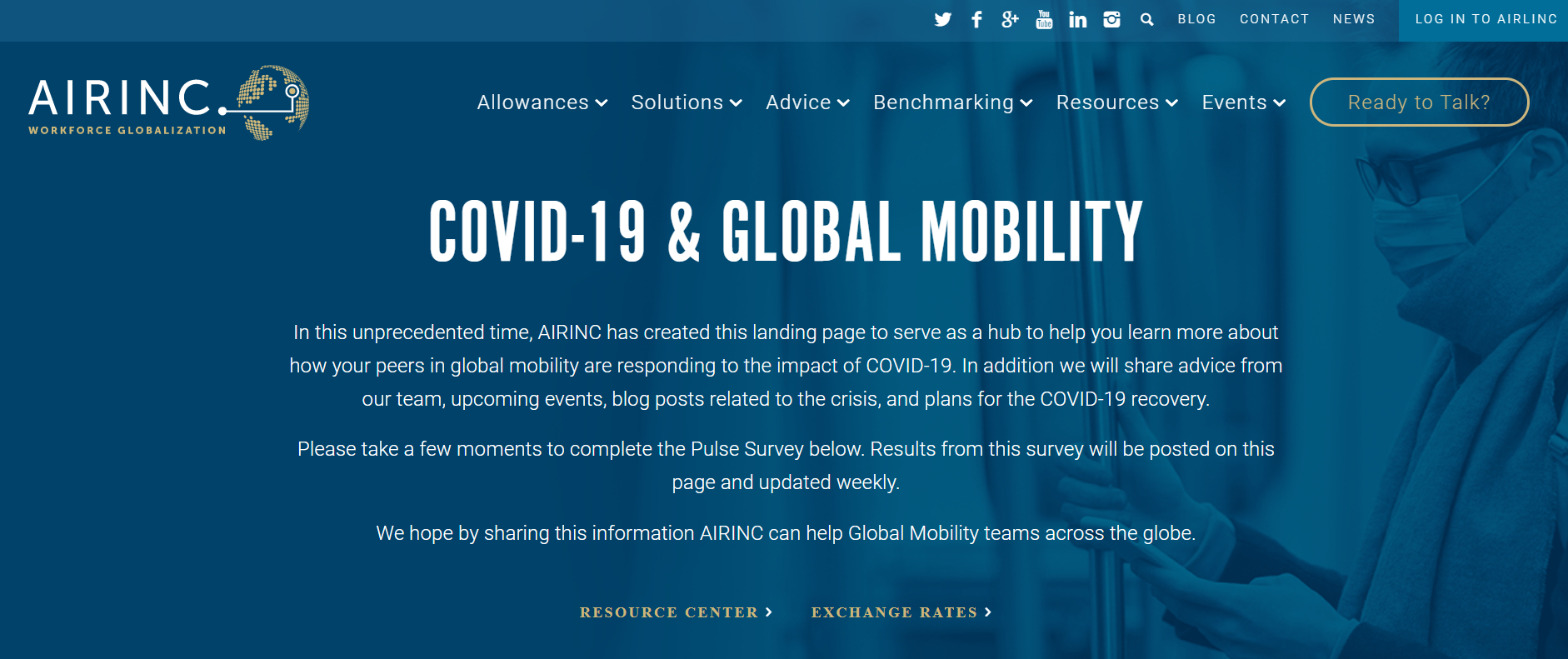 Visit AIRINC's COVID-19 Global Mobility landing page to read the best Mobility-related sources aggregated into one place.
---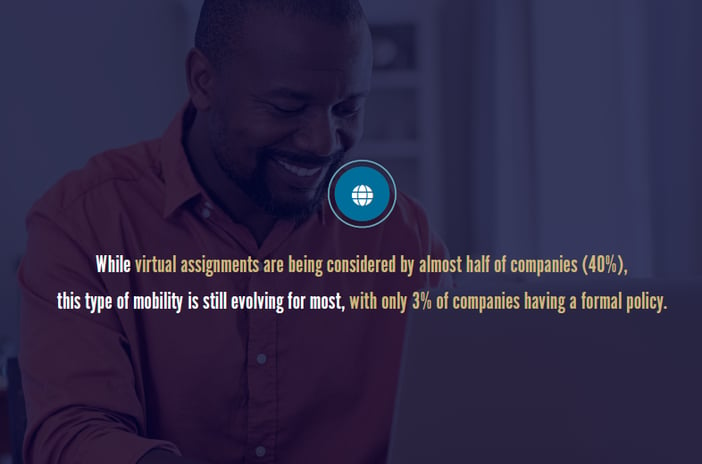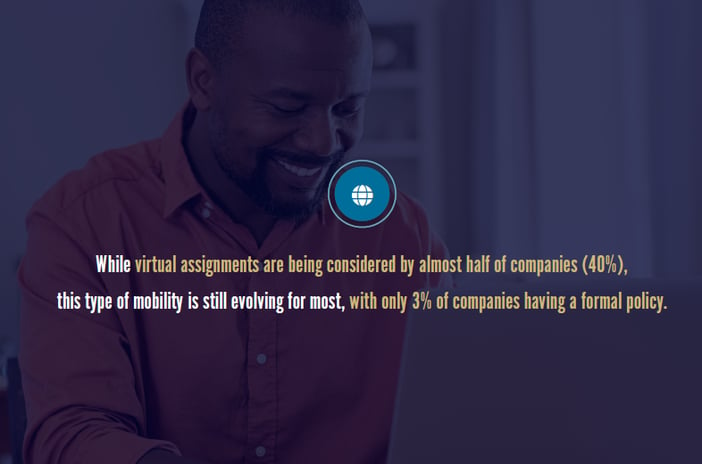 ---
About AIRINC
Listen | Partner | Deliver. For over 60 years, AIRINC has helped clients with the right data, cutting-edge technology, and thought-leading advice needed to effectively deploy talent worldwide. Our industry expertise, solutions, and service enable us to effectively partner with clients to navigate the complexity of today's global mobility programs. As the market continues to evolve, AIRINC seeks innovative ways to help clients address new workforce globalization challenges, including mobility program assessment metrics and cross-border talent mobility strategy. Our approach is designed with your success in mind. With an understanding of your goals and objectives, we ensure you achieve them. Headquartered in Cambridge, MA, USA, AIRINC has full-service offices in Brussels, London, and Hong Kong. Learn more by clicking here.
---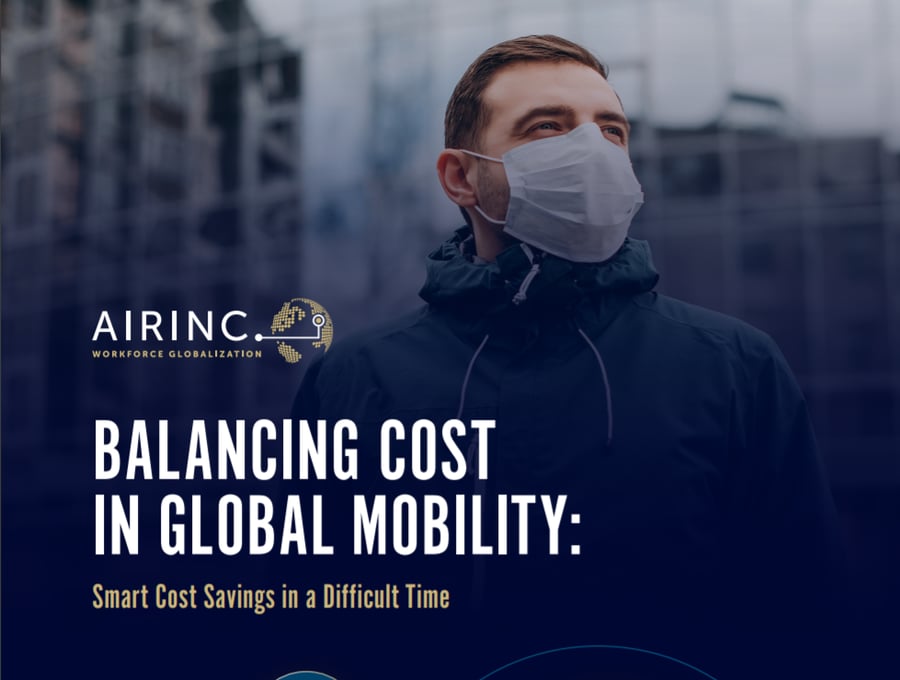 ---