Jeremy Piccoli and I joined a panel discussion during the Leaders in Global Mobility 2020 conference on June 23rd. We were joined by tax specialists Graeme McLean, Group Head of Employment Tax and Global Mobility at Sage and Preetam Kerai, International Employment Tax Lead of Centrica. Our tax panel discussion was moderated by Brian Friedman of Benivo.
Many of the participants were interested to learn how tax professionals have been responding to COVID-19 global mobility tax developments, and how companies are responding to workers displaced from the pandemic. We also discussed what we expect in the longer term for the tax consequences of 'work from anywhere' arrangements and 'virtual assignments'.

During the panel discussion, we asked two live polling questions of the audience. Here are the results of those polls:
---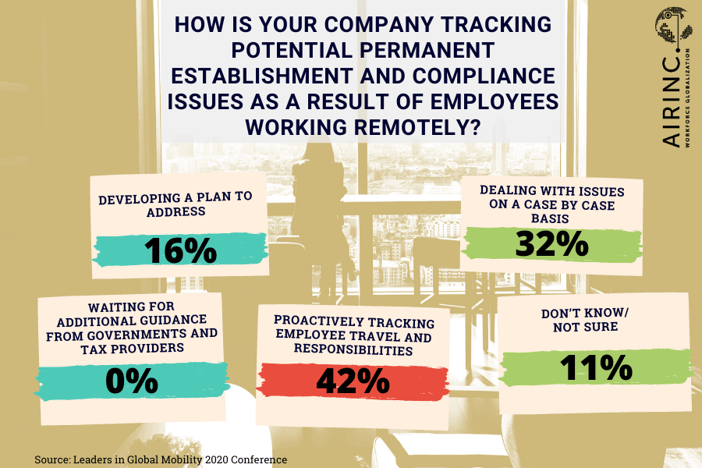 ---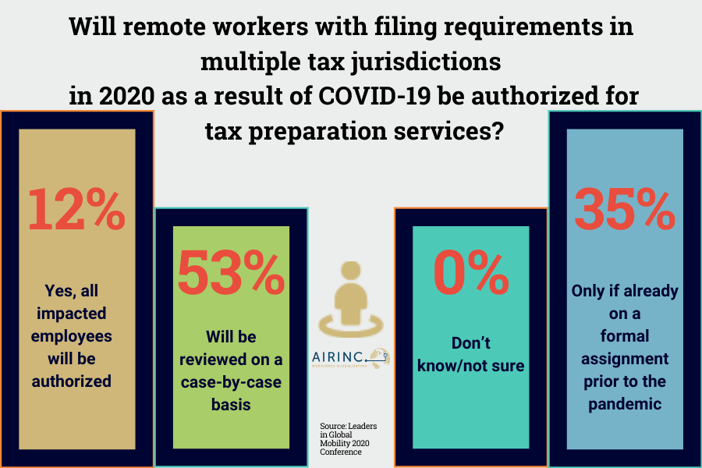 ---
High percentage of evaluating on a "case-by-case" basis
I noticed for both questions there is a high percentage of evaluating on a "case-by-case" basis. To me, this means that the Global Mobility team needs to be proactively engaged in these cases and allow enough time to review the action-steps necessary to resolve any tax issues. It is also apparent that these tax issues will continue to evolve as the COVID-19 pandemic impacts remote workers.
COVID-19 has nudged, or in some cases shoved, employers into the flexibility of 'work-from-anywhere'. Global Mobility professionals are eager to stay ahead of the curve on the policy and compliance implications of a more remote workforce.
This is an evolving situation and it's important to find the answer you need, when you need them. Reach out anytime and we will be there to help.
---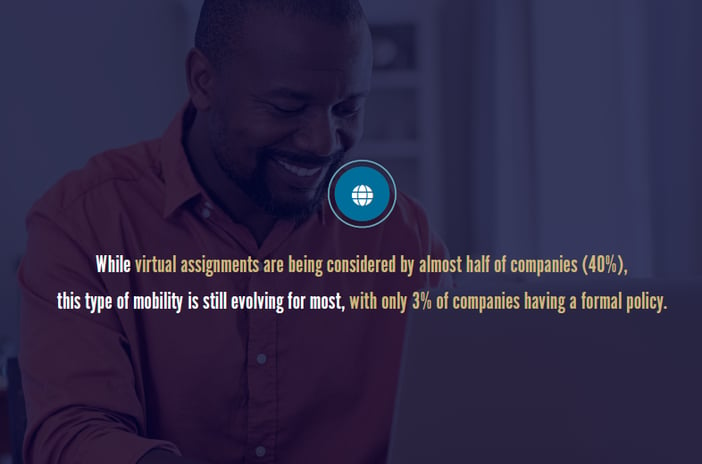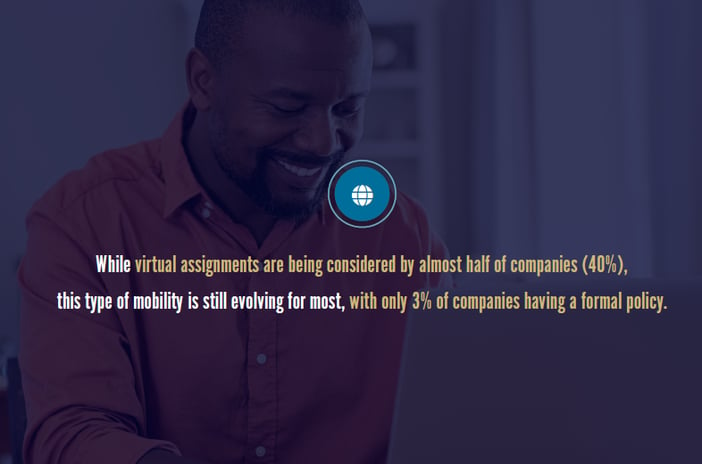 ---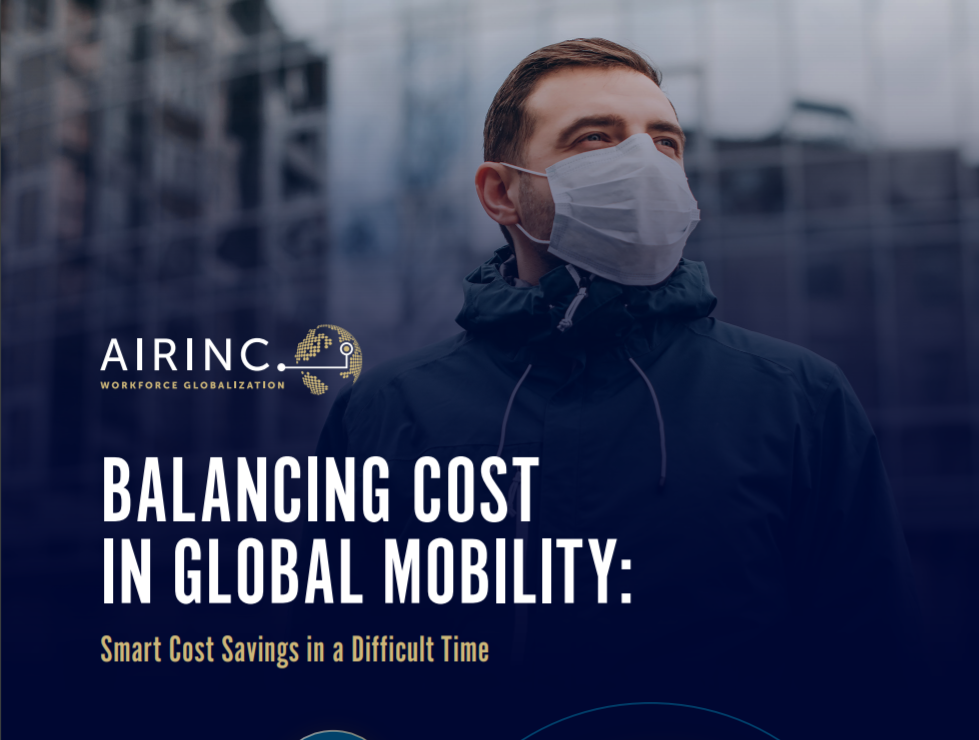 ---
About AIRINC
Listen | Partner | Deliver. For over 60 years, AIRINC has helped clients with the right data, cutting-edge technology, and thought-leading advice needed to effectively deploy talent worldwide. Our industry expertise, solutions, and service enable us to effectively partner with clients to navigate the complexity of today's global mobility programs. As the market continues to evolve, AIRINC seeks innovative ways to help clients address new workforce globalization challenges, including mobility program assessment metrics and cross-border talent mobility strategy. Our approach is designed with your success in mind. With an understanding of your goals and objectives, we ensure you achieve them. Headquartered in Cambridge, MA, USA, AIRINC has full-service offices in Brussels, London, and Hong Kong. Learn more by clicking here.
---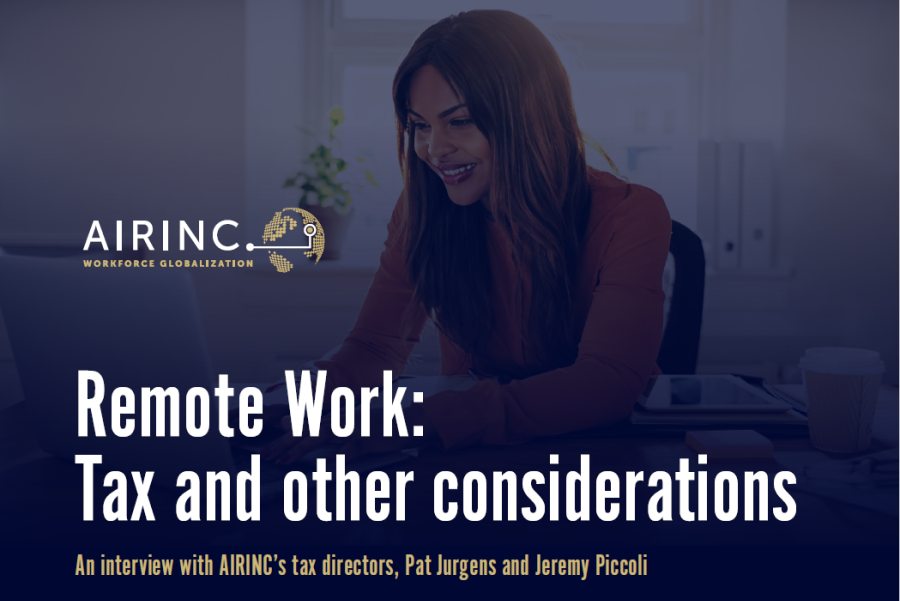 ---