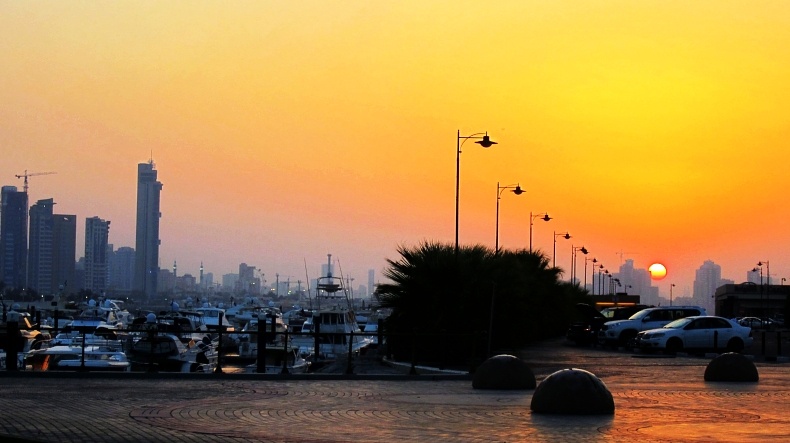 A view of Kuwait City, Kuwait during an AIRINC cost-of-living survey.
Tobacco, Alcohol, and Rising Inflation
In Q4 2017 we reported on the emergence of sin taxes across Gulf Cooperation Council (GCC) countries. While these excise taxes haven't yet been established by all GCC countries, the United Arab Emirates, Bahrain, Kuwait, and Saudi Arabia have increased excise taxes on tobacco and/or alcohol over the past year.
Currently the annual inflation of alcohol and tobacco pricing in the United Arab Emirates is among the highest in the world.
Over twenty countries have published double-digit annual inflation in the categories of alcohol and/or tobacco over the past three months. For some, such as Montenegro, excise reforms are components of economic recovery plans frameworked by organizations such as the World Bank. In others, such as New Caledonia, taxes on unhealthy goods are being increased to specifically offset growing healthcare costs.
In countries such as Argentina and Angola, price increases to these categories are simply part of overall increases to all prices. While GCC members and other Muslim-majority nations make up over 40% of those countries seeing double-digit annual inflation, they have the lowest weighting for these categories, since spending on these goods (particularly alcohol) makes up a lower proportion of overall spending. However, expatriates in these countries are often the primary consumers of these goods and can therefore be impacted disproportionately. In a typical survey, AIRINC surveyors collect roughly eighty to one hundred prices of alcohol and tobacco goods, from Shiraz to Sake.  
---
How can you stay up-to-date on changes in Global Mobility?
---
AIRINC's Data Points: Your Global Mobility News
Want to learn more? The above excerpt is taken from Data Points, AIRINC's quarterly newsletter. Data Points brings you the latest updates from our Housing, Goods & Services, and Tax departments based on our expert international surveys, which are conducted by our global data collection team on-location.
This quarter's cost-of-living surveys were conducted primarily in North America, Central and South America, the Middle East, Africa, and maritime Southeast Asia-Pacific.