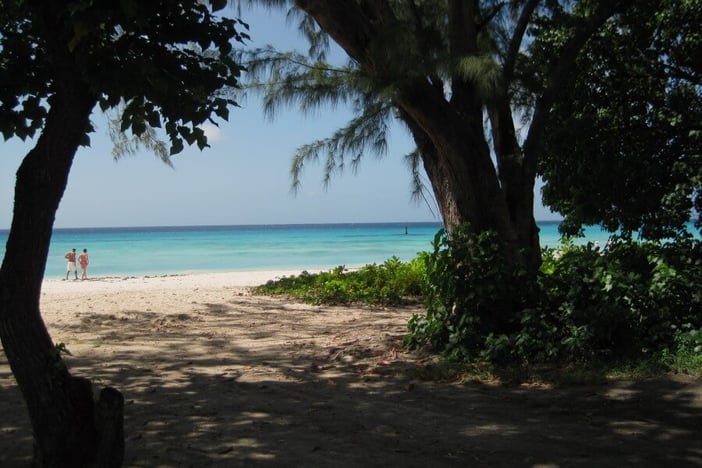 A new world of work in the post-COVID era
Remote workers, virtual assignments, work-from-anywhere employees, and global nomads are terms which have gained attention in recent years, and with more fervour in the past 6 months. Whilst we navigate new channels and explore how to best look after employees in these positions, it seems Barbados has a new and exciting offer.

Tourism-based economies and the Remote Work visa
The "12-Month Barbados Welcome Stamp" is a groundbreaking concept that allows any remote worker (and family) with a minimum annual salary of USD 50,000 to live in Barbados for one year. Whilst this type of visa may be particularly attractive to self-employed individuals, it is also available to remote-working employees of companies based elsewhere.
For those companies that do not already operate from Barbados, special care needs to be taken to mitigate additional tax costs. Companies who are approached by their employees about a move to Barbados should review whether their "Work from Anywhere" policies can be applied to legally and safely allow for a request of this nature. To help guide these conversations, we explore a few areas of note for Mobility: tax, medical coverage, and feasibility.
What tax considerations are there with this remote work scenario?
With travel limitations impacting the highly tourism-based economy, Barbados announced in July that it is now accepting applications for a new remote work visa in an effort to recoup some of the lost sales left by a downward trend in foreign visitors. One of the larger questions that companies need to consider when approached by employees about remote work is who will cover any additional tax expenses.
The Prime Minister of Barbados, Mia Amor Mottley, has advised that the government will amend an income tax act to allow remote workers to avoid local income taxes. This tax exemption will also result in minimal or no Barbados payroll tax and social security requirements for employers of these Welcome Stamp remote workers.
There may be ongoing payroll tax and withholding requirements in the employee's normal work country. Typically, this would be the employee's assigned office location. HR teams should also consider if the support of home-country tax assistance/preparation would be provided, particularly when paper filing is required.
In addition to income tax review, companies should continue to confirm if having remote workers in a given location opens them up to Permanent Establishment tax risks before giving the green light. Remember, remote workers can potentially trigger exposure to local corporate income tax, sales tax, value-added tax, and payroll tax liabilities. This will also require administrative resources for the employer to comply with these requirements.
What about global medical insurance?
One of the requirements for Barbados' Welcome Stamp is that long-stay visitors are required to enter the country with their own medical coverage in place. Many companies choose against supporting the application of global medical insurance for self-requested work-from-anywhere employees.
With the inability to qualify for an in-country medical scheme through employment, the health insurance options for expats are limited. The Global Mobility team should also be mindful that an employee could choose to purchase travel insurance in order to circumvent an HR stance that refuses a "Work from Anywhere" agreement based on private medical insurance costs being out of policy. An additional caution to would-be travellers who might attempt to relocate under the radar is that personal travel insurance companies have explicitly removed COVID-19 costs from their coverage.
Is internet access consistent enough for WFA to be a viable option?
Without access to a strong internet connection, remote work would not be possible, and the Caribbean has (to date) not been well known for great WIFI connectivity. To address this concern, Mottley stated:
"In terms of the broadband, we have two major telecommunications companies, and at the same time we are looking to see how we can continue to boost our national television station and move it from being a broadcasting entity to digital services."
Whilst it seems the island nation is not already fully prepared, there is a positive outlook for the future of remote work in Barbados. Regardless of the host location, Global Mobility should work with employees to ensure the capability and effectiveness of working outside of the traditional office, or home, by considering internet access as well as the office equipment needs of employees. Labour laws in Barbados, or in any country which opens its borders to remote workers, should also be reviewed with legal teams ahead of any employee relocation.
The future of Remote Work
We look forward to seeing how things progress in Barbados over the next year with the first of the 12-Month Barbados Welcome Stamp applications already having been submitted, and how many other countries may follow suit.
Contact us to learn more about how companies are using remote work to secure top talent, and how we support them with our data and advice.
---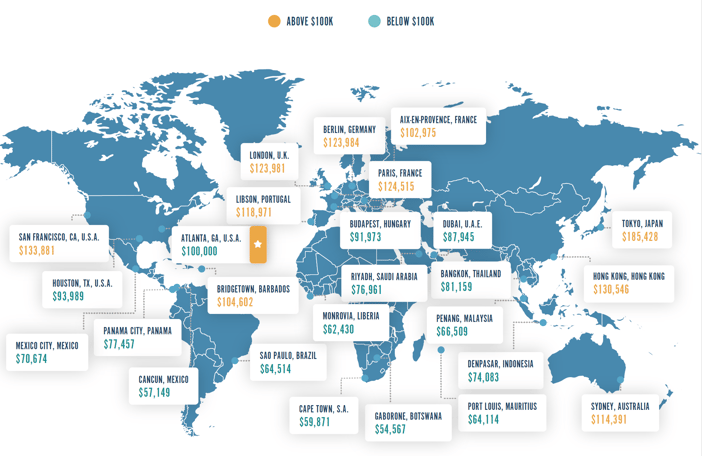 ---
About AIRINC
Listen | Partner | Deliver. For over 60 years, AIRINC has helped clients with the right data, cutting-edge technology, and thought-leading advice needed to effectively deploy talent worldwide. Our industry expertise, solutions, and service enable us to effectively partner with clients to navigate the complexity of today's global mobility programs. As the market continues to evolve, AIRINC seeks innovative ways to help clients address new workforce globalization challenges, including mobility program assessment metrics and cross-border talent mobility strategy. Our approach is designed with your success in mind. With an understanding of your goals and objectives, we ensure you achieve them. Headquartered in Cambridge, MA, USA, AIRINC has full-service offices in Brussels, London, and Hong Kong. Learn more by clicking here.
---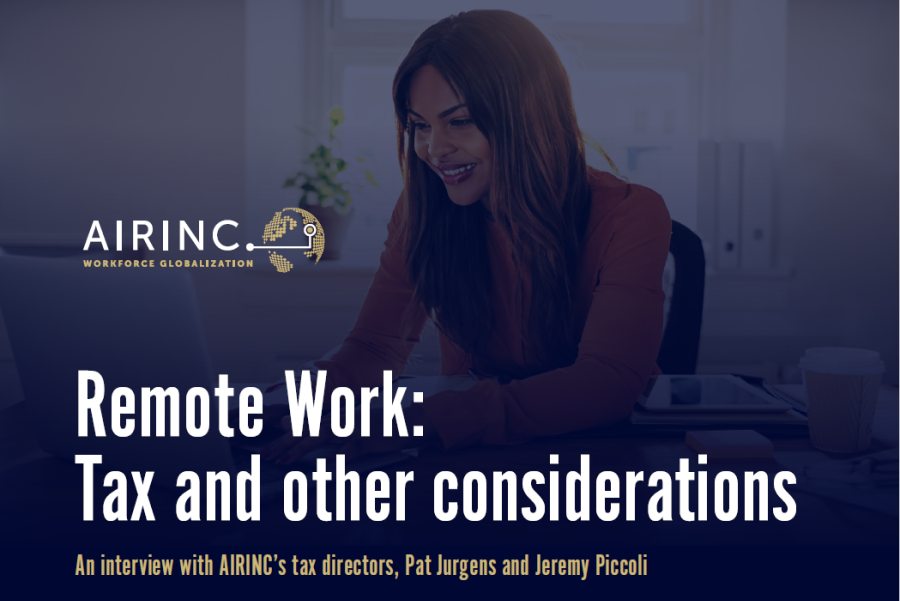 ---