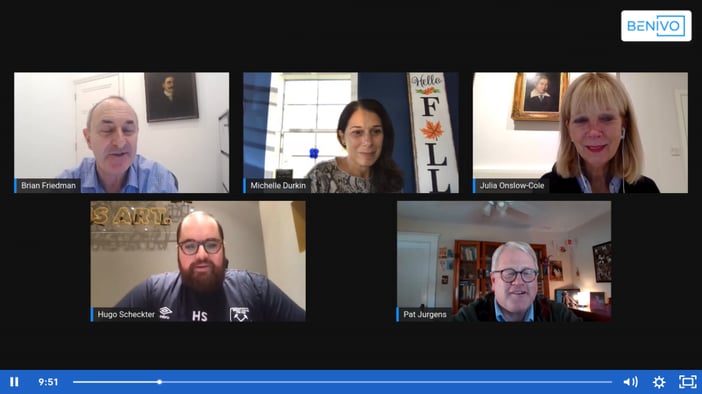 Global Mobility tax update
AIRINC Global Tax Director Pat Jurgens joined Benivo's 'The View from the Top' hosted by Brian Friedman on November 18th, providing a global mobility tax update.
The focus of the show was on Professional footballers as a unique type of expat, and featured Hugo Scheckter, Head of Player Care at West Ham United FC.
What's the latest news in global tax?
Athletes (and other highly paid entertainers) are often subject to different tax rules than most workers. They not only are taxed based on their residency, but often they are taxed in the jurisdictions where events are held. This can mean they are subject to tax in different states and/or countries. The "183-day" rule does not apply in their situations, and they can also be taxed for "duty days," which can include team travel as well as practice/training away from their residency location. Fortunately for them, they can claim double tax relief for their income taxes paid outside of their residency.

How sports leagues have responded to COVID-19 has impacted the revenue typically generated by these "jock taxes." In North America, the National Basketball Association held all its remaining games for the 2020 season in a "bubble" in Florida (where there is no state income tax). The National Hockey League played its remaining schedule entirely in Canada. Also, Major League Baseball held its championship series in Texas (where there is also no state income tax). This will result in a loss of tax revenue for many US states.

Deutsche Bank recently published an economic research paper focused on reconstructing the global economy after the pandemic called "What We Must Do to Rebuild." Among the suggested initiatives was a 5% tax on remote work. The rationale behind the tax is that people working remotely save money on costs such as commuting, work attire, food (dining out), and other similar expenditures. The tax could then be used to fund economic subsidies for people whose jobs cannot be done remotely, and who face increased economic and health risks because they need to be physically present to do their job.
The tax would be paid by the employer if a permanent desk is not provided to the employee; otherwise the employee would pay the remote worker tax directly. Exclusions would apply to low-income remote workers and self-employed individuals. The remote worker tax would not apply during periods when authorities have ordered a lockdown.
However, the remote worker tax might not fully consider the potential costs incurred by working remotely, such as office equipment and supplies, increased use of utilities, and housing costs associated with the need for additional space to do work effectively.
If you're interested in seeing a run down of global tax changes triggered by the COVID-19 pandemic, AIRINC maintains a running list that you can access by clicking here.
Upcoming shows and how to access them
Join Benivo's LinkedIn Live Broadcast every Wednesday at 8am PST, 11am EDT, 4pm BST, 8:30pm IST.
Also, please join for a special edition of 'The View From The Top' on Wednesday, December 2nd., when the Global Mobility Top 100 will be announced!
You can join the Livestream each week at www.benivo.com/livestream and you can access all 'The View From The Top' sessions now by clicking below:
---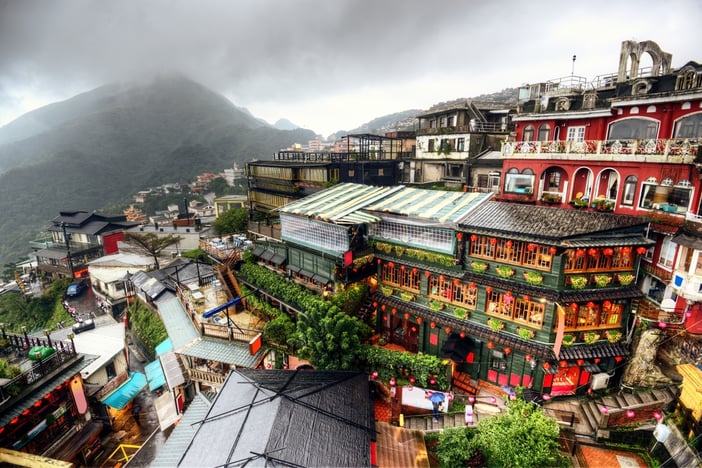 ---
About AIRINC
Listen | Partner | Deliver. For over 60 years, AIRINC has helped clients with the right data, cutting-edge technology, and thought-leading advice needed to effectively deploy talent worldwide. Our industry expertise, solutions, and service enable us to effectively partner with clients to navigate the complexity of today's global mobility programs. As the market continues to evolve, AIRINC seeks innovative ways to help clients address new workforce globalization challenges, including mobility program assessment metrics and cross-border talent mobility strategy. Our approach is designed with your success in mind. With an understanding of your goals and objectives, we ensure you achieve them. Headquartered in Cambridge, MA, USA, AIRINC has full-service offices in Brussels, London, and Hong Kong. Learn more by clicking here.
---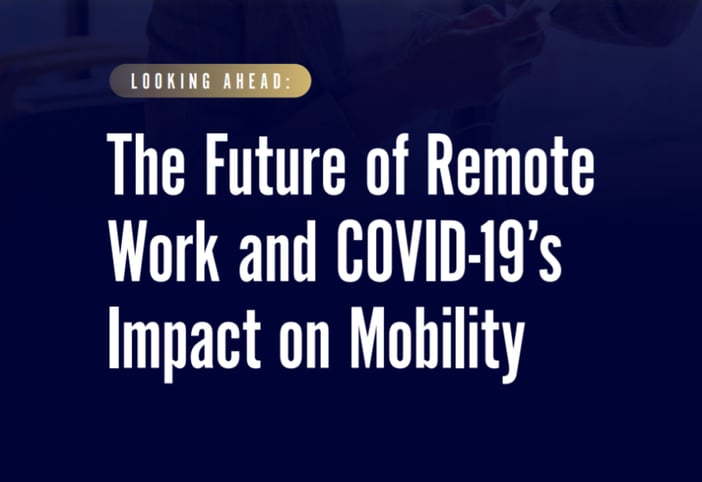 ---