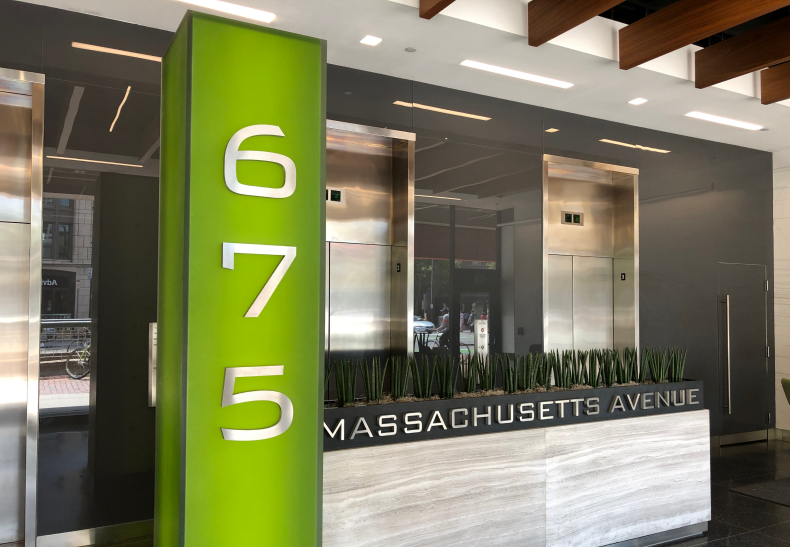 AIRINC's corporate headquarters at 675 Massachusetts Ave in Cambridge, Massachusetts.
5 years of change: New office, new faces, but the same great place
Our careers often take us in different directions but this week I returned to AIRINC to develop new client relationships within the Midwest. Having been away for the last five years in the relocation management sales world, I visited a new Cambridge, MA office with many new faces, but I found the same dedication to clients and quality products that has fostered AIRINC's reputation as industry thought leaders for over sixty-five years.
---

Trending now:
3 New Ways for Mobility to Communicate!
---
3 Keys for Success:
Having refined my approach to global mobility service through various roles over 20 years in the global mobility industry, there is nothing I love more than building success with others. Now that I'm back, I'm excited to leverage AIRINC's three keys for success to assist my industry connections with streamlining their business practices and surpassing their business goals:
1. Listen - Our global mobility knowledge and our focus on clients' needs make our products, advice, and service the best in the marketplace.

2. Partner - We ensure that our policy, data, and technology are aligned with our clients' objectives, industry practices, and assignee demographics.

3. Deliver - Our in-house data and expertise provides personalized answers that help clients solve specific mobility problems quickly and easily.
---

Enhancing Employee Experience!
Riding the COLA-Coaster: 2 Proactive Communication Strategies for Cost-of-Living
---
Why I returned and what I hope to accomplish:
Ultimately, my decision to return to AIRINC was an easy one. The chance to work with experienced, knowledgeable mobility professionals to deliver solutions to my connections in the Midwest was an opportunity I couldn't pass up. Also, I'm a 'data geek' at heart and feel right at home here!
If you'd like to connect, please click below to email me now:
---

Our 2019 Mobility Outlook Survey confirms that 58% of firms are seeking ways to improve employee communications regarding the potential financial impacts of assignments/transfers.
Download the 2019 AIRINC Mobility Outlook Survey!

Join us!
Have you registered for our upcoming AIRINC Institute webinar series?
---