In November 2014, my wife accepted an 18-24 month Home-Based equalized assignment with her company, relocating us from Boston, Massachusetts to Basel, Switzerland. AIRINC allowed me to continue my role as Tax Manager while working remotely from Cambridge in Basel, which came with the added benefit of servicing our European client base from the same time zone.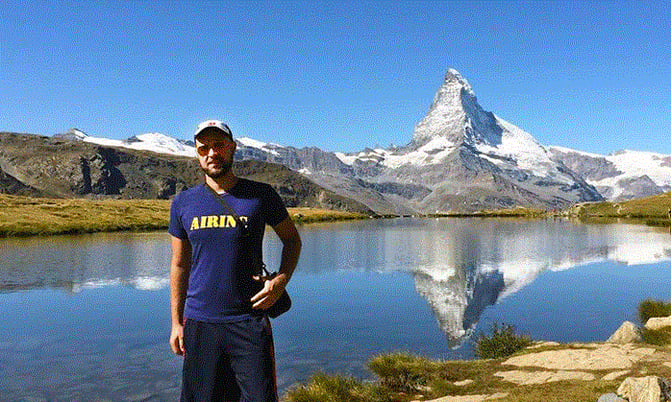 Photo taken in Zermatt, Switzerland, in front of the Matterhorn
Life as an Expat
In the Expat world, the idea of a "trailing spouse" is often stereotyped as the non-working companion. In fact, many companies offer some form of Spousal Allowance or Settlement Allowance designed to assist this person as he or she acclimates to their new location. Often included is a community orientation, work training, and even recommendations for social clubs. Sadly, the American Women's Club of Basel rejected my application, so I'll be starting the American Men's Club of Basel sometime soon.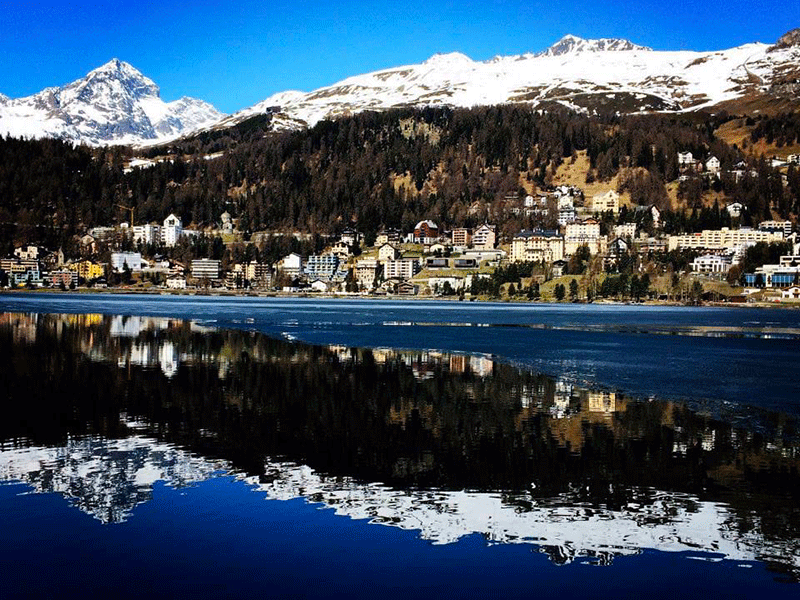 St. Moritz, an alpine resort town in Switzerland
Cost of Living
Perhaps owing to its economic potency, Switzerland has earned its reputation for being one of Europe's most expensive countries. A Cost-of-Living Allowance is necessary for most expats not earning a local Swiss salary. The high costs of Swiss life do result in some great benefits, though, as expats and locals alike can appreciate the well-maintained infrastructure and efficient public services. Going from the Boston "T" to the Swiss train system is like going from dial-up to broadband internet. Crossing the country or scaling a mountain are equally as easy in Switzerland, thanks to the trains, gondolas, and cable cars. As avid travelers, my wife and I find that Basel is perfectly situated for a weekend getaway to any of the stunning Swiss Alp cities and villages, or a short flight to almost anywhere in Europe.
Many Baslers, including us, take advantage of the cheap cost of groceries a short drive or train ride away in Germany or France. There's a noticeable savings on meat and liquor, which I – of course – always enjoy in moderation, as well as refundable Value-Added Tax (VAT) – 19% in Germany and 20% in France. Global Mobility professionals call this "multiple purchase points," and often adjust your cost-of-living allowance accordingly.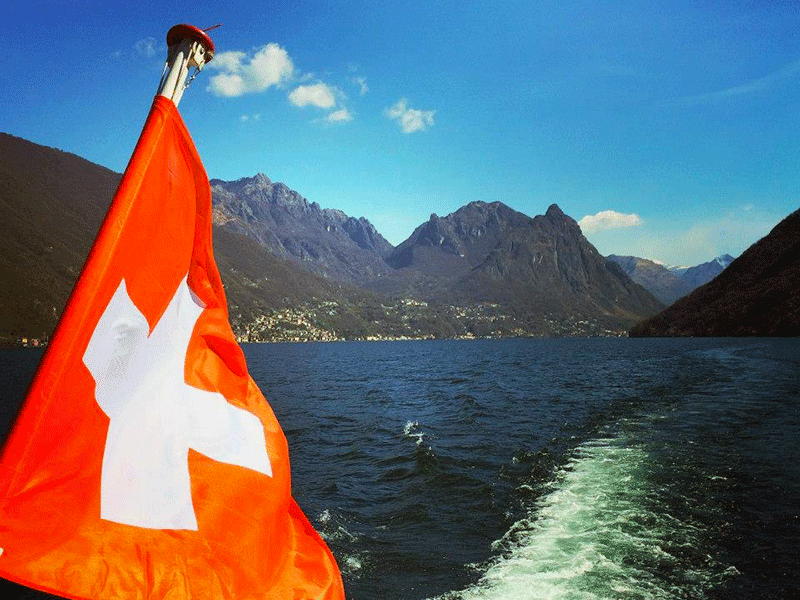 Lake Lugano in southern Switzerland
Housing
When presented with our expatriate housing budget from my wife's company, I immediately went to AIRINC's International Housing Guide to get an understanding of the neighborhoods in Basel, as well as the type and size of apartments we could anticipate finding during our home search. The most important attribute for me as a remote worker was having a separate office area that allowed me to singularly focus during my working hours.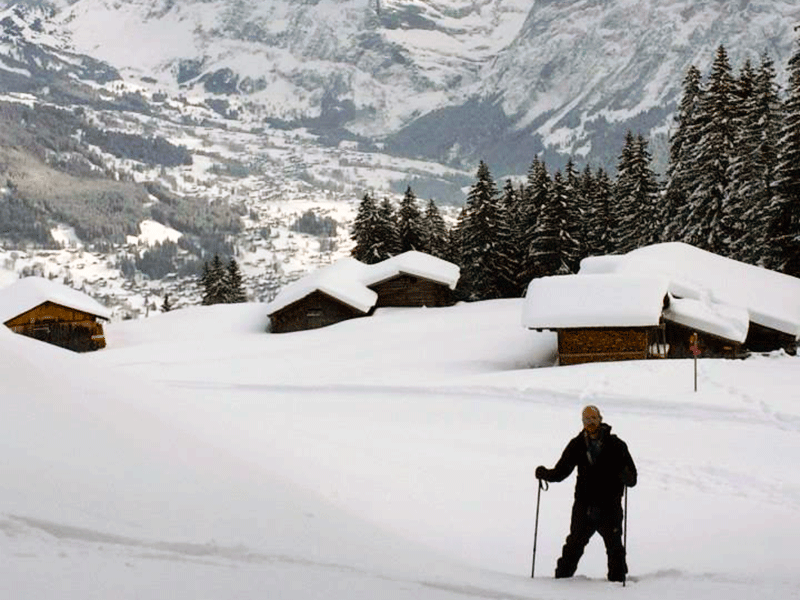 Snowshoeing in Grindelwald, Switzerland
International Tax
The other biggest concern for me, as a tax nerd, was anticipating the tax consequences of living abroad. My wife is tax-equalized with her company, but as a trailing spouse, I'm responsible for my own US and Swiss taxes. As a US Citizen, I am taxed on my worldwide income. The United States is one of the only countries that taxes its citizens on worldwide income. Short of renouncing my US citizenship (hello, Eduardo Saverin), I'm required to file US tax returns while living abroad, with the benefit of the Foreign Earned Income Exclusion and/or Foreign Tax Credits. In preparation for our move to Switzerland, I utilized AIRINC's International Tax Guide to estimate my residual US and Massachusetts income tax, as well as my Swiss national and Basel cantonal tax liability, and make the associated estimated tax payments.
I'm also cognizant of the requirement of US citizens to disclose their non-US bank and financial accounts that exceed certain thresholds during a calendar year (Form 8938 and FinCEN 114). Switzerland is historically known as a beacon of clandestine financial arrangements; having a Swiss bank account was once a signal of sophisticated monetary planning, as many Swiss banks recruited US taxpayers by offering to conceal assets from the IRS. After the Union Bank of Switzerland (UBS) was fined US$780 million in 2008, Swiss banks have toed the line with US regulations, and owning a Swiss bank account in 2015 holds considerably less clout than it did pre-2008.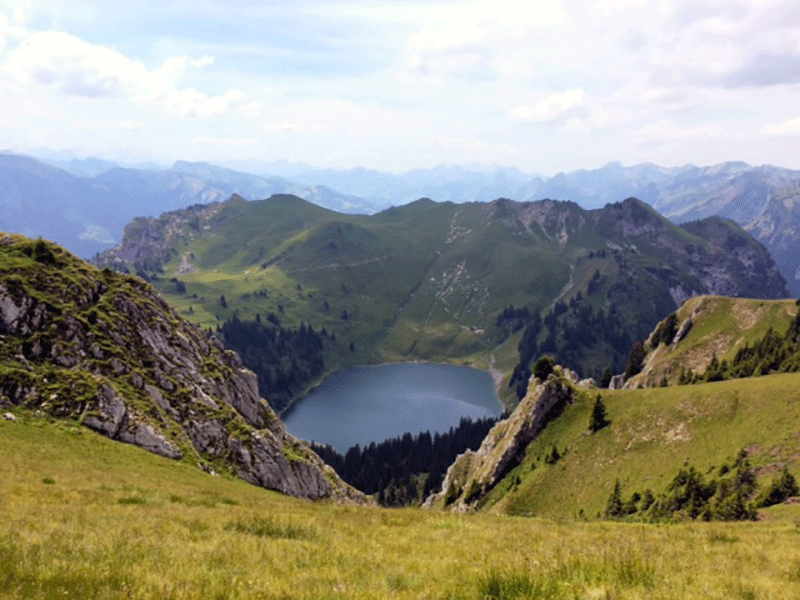 Stockhorn Mountain of the Bernese Alps in Switzerland
And, Lastly, The Return!
We look forward to repatriating to Boston in 2016 for the Red Sox, New England clam chowder, and miserable winters, but in the meantime my wife and I are enjoying life in Switzerland as we travel, eat (mostly cheese and chocolate), and absorb all the European culture that we can. Prost!