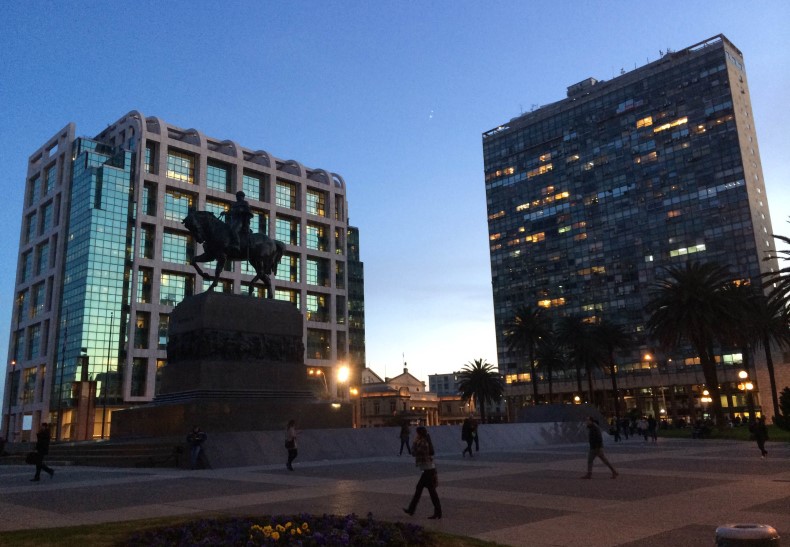 Montevideo, Uruguay as seen during a recent AIRINC cost of living survey.
Cost of living vs Minimum wage
On January 1, 2019, the monthly national minimum wage increased from 13,430 Uruguayan pesos (UYU) to 15,000 UYU, an almost 12% annual increase. Similarly, the minimum wage had been raised 9.5% the previous year. This period of robust growth means that wages are converging with those in advanced economies faster than in most Latin American countries, although they're still significantly lower than in Western Europe or the U.S. and Canada.
Are these changes impacting expatriates?
Expatriates have experienced this rise in wages through prices for domestic help. Although expatriates often pay above minimum wage to domestic workers, the upward pressure at the bottom has also increased wages for those one rung up. Our February survey found higher wages for both cleaning and childcare, but labor groups in Uruguay say that these increases are still not enough to keep up with the local cost of living.
The 2019 law includes a provision that if inflation rises above 8.5%, the Salary Council will be summoned to reconsider wage levels. Since the official inflation rate was over 7% in February 2019, this measure may come into play if inflation rises further.
---

Our 2019 Mobility Outlook Survey confirms that 58% of firms are seeking ways to improve employee communications regarding the potential financial impacts of assignments/transfers.
Download the 2019 AIRINC Mobility Outlook Survey!
---
AIRINC's Data Points: Your Global Mobility News
Want to learn more? The above excerpt is taken from Data Points, AIRINC's quarterly newsletter. Data Points brings you the latest updates from our Housing, Goods & Services, and Tax departments based on our expert international surveys, which are conducted by our global data collection team on-location.
This quarter's cost-of-living surveys were conducted primarily in North America, Central and South America, the Middle East, Africa, and maritime Southeast Asia-Pacific. Click below to see more results from our recent surveys:
---

Trending now:
What country has the world's most expensive gasoline? [Infographic]
---