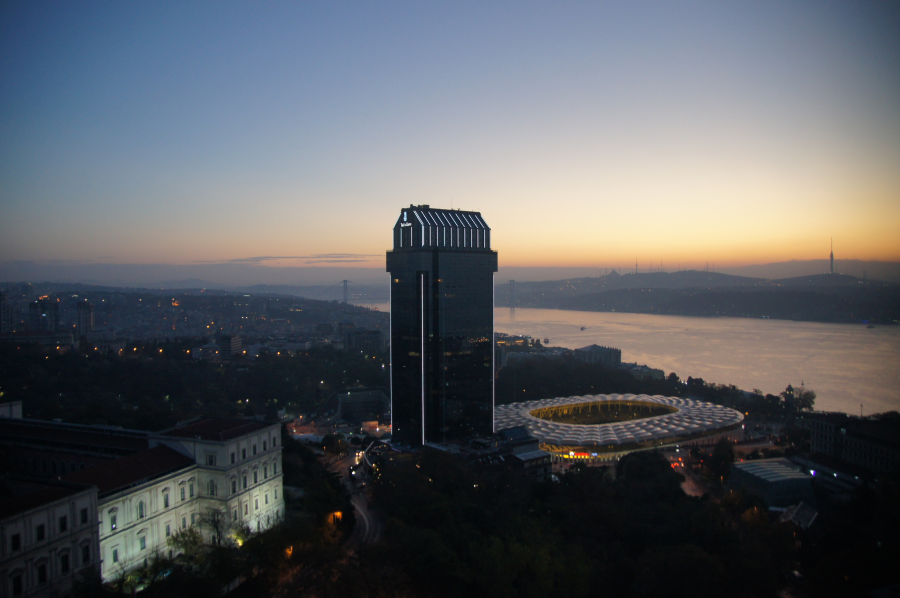 Sunrise from the Besiktas neighborhood of Istanbul, Turkey. Photo taken by AIRINC surveyor Samuel Pearl Schwartz.
Rideshare uncertainty in Istanbul and Ankara
Western rideshare apps have struggled in Turkey. Protests by taxi drivers and government opposition have left these ridesharing companies in a state of uncertainty over the last year. On my recent trip to Ankara and Istanbul, I experienced this firsthand.

In Ankara, I tried to use a popular local rideshare app but gave up because it was only available in Turkish despite claims that they support English-speaking users. Apart from the local rideshare app, there was no other rideshare presence in Ankara, and I was entirely reliant on local taxis.

Western rideshare apps function in Istanbul, but only to call a metered taxi. I was then given the option for a Taxi Yellow or a Taxi Turquoise. The app worked well, and I was still able to pay with my credit card, but the price was determined based on the meter in the taxi itself rather than the app's algorithm. I preferred using the rideshare app to call a taxi rather than hailing one on the street for the added accountability and to minimize language barriers. Rideshare apps in many other cities provide cheaper fares and other advantages like a map and a driver rating system, but this was not the case in Istanbul.

When AIRINC visited Istanbul six months ago, western rideshare apps were functioning normally rather than as a taxi-hailing app, so the situation is in flux and may continue to change over time. In another six months, the apps could be functioning normally again, or they could be gone entirely.
---

Trending now:
Innovative Global Mobility IT Solutions: UniMobility's Interview with AIRINC's Mike Wincott
---
Global Transportation: Want to learn more?
Many factors, such as traffic conditions and security environment, impact transportation options for expatriates. If you'd like to learn more about expatriate transportation in Turkey or anywhere around the globe, click below:
---


Trending article:
Are you getting the most out of your Global Mobility Network?
---

Trending download:
The 2020 International Business Travelers Benchmark Report [Download]
---

Download now to optimize in 2020!
2020 Global Mobility Playbook [Download]
---
2019 Long-Term Assignment Benchmark Report [Download]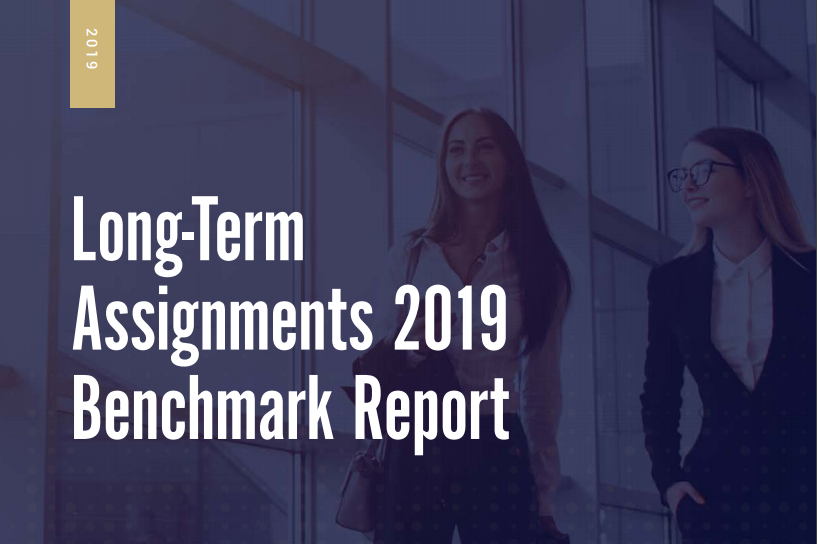 The 2019 LTA Benchmark Report provides a comprehensive overview of policies and practices for temporary long-term international assignments.
---