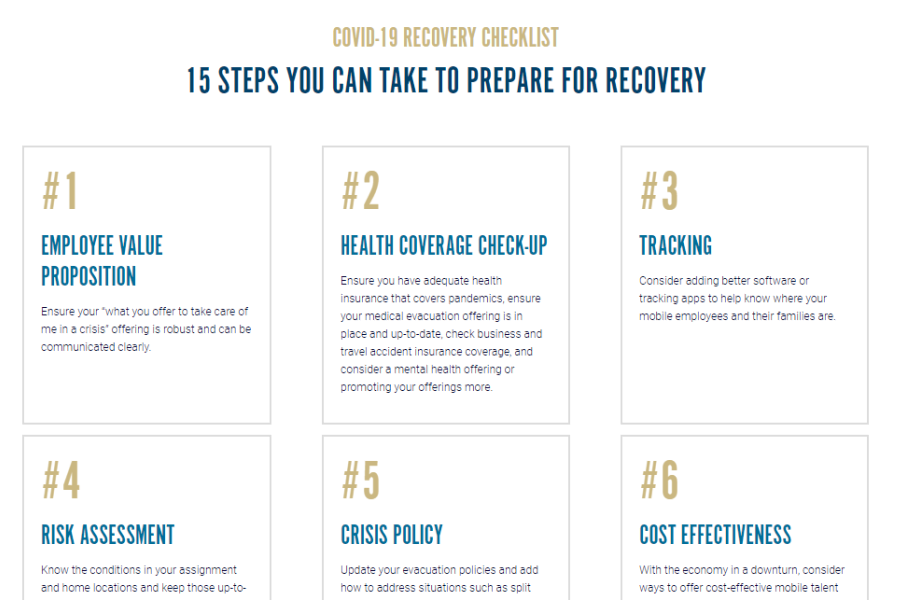 AIRINC's 15 Steps to prepare for the COVID-19 recovery. See below for the full list.
---
Effectively Planning for the COVID-19 Recovery
While it may be too soon to know exactly when the COVID-19 pandemic will begin to abate, it isn't too early to start thinking about how to best position your global mobility program for when the recovery does arrive.
We have put together a list of nine key areas to help you start thinking about ways to make sure your program is M.O.B.I.L.I.Z.E.D. for the future:
---
• Meaningful – Make sure that your program addresses in a robust way the key concerns of your globally mobile employees and clearly communicates the "value proposition" to employees who will potentially undertake assignments during the COVID-19 era. Are you effectively communicating the global mobility team's value-add and its contribution to the business?
• Organized – Effective workforce globalization during and post-COVID-19 will require a nimble global mobility team that can flexibly respond to crises. Is your global mobility team well-connected and collaborating with company task forces, security teams, and other key stakeholders? Do you have the right skill sets in your global mobility team to get the job done? Are you getting the information you need to make the right decisions?
• Balanced – Duty of care for global assignees has always been a key consideration. With the economic impact of the crisis, companies are also looking for ways to manage their costs. Balancing these two key elements will be key to maintain an attractive program which also supports your company's business goals in this very new and different economic environment. Do you need to rethink the spend on different mobility benefits to better address the needs post-COVID? Which benefits do you think will be most important? Which will be less so?
• Intelligent – Global mobility technology solutions are increasingly helping companies to manage their mobile workforce. Do you have the right technology platform in place with right analytics to keep track of and manage your assignees and families at at any time? With rapidly changing economic conditions, do you have a technology solution that can assist you with reviewing and adjusting your assignment packages quickly to keep them current and credible?
• Linked – Global mobility teams have always relied on a network of service providers for delivering the optimal global mobility experience to their employees. Once assignment initiations begin to return to normal, are you aligned with your service provider network to be ready to deliver the services you and your assignees expect and need?
• Integrated – A unified approach on a global basis may be beneficial to companies as they try to manage different practices and policies across different geographies. Have you reviewed which policies should be addressed globally and which are better managed at a local level? Do you have a global risk assessment policy to help your company make the right calls about where and when to send employees on new assignments?
• Zeroed-in – Making the right decisions requires a focus on accurate and current data. Understanding where the hot spots are can help you evaluate where and how best to mobilize your employees. In a volatile economic environment, assignee pay packages and benefits will also likely need to be reviewed regularly. Do you have the processes and resources in place to access the data that will enable good decision making?
• Extensible – Ad hoc responses and solutions are often the easiest ways to deal with an unfolding crisis situation. However, over time, this can create inconsistencies and gaps in the way moves are handled. Anticipating ahead of time where you can add intentional flexibility to your global mobility program can minimize ad hoc decision-making, drive consistency, and support more proactive responses as circumstances change.
• Directed – The COVID-19 crisis has forced companies to concentrate on what's absolutely essential for the well-being of their employees, as well as the business. During a COVID-19 recovery, it will be more important than ever for the global mobility team to drive engagement with employees and business and HR stakeholders via thought leadership, proactive communications, and flexible responses to deal with unanticipated situations.
---
The COVID-19 Recovery Checklist
For the detailed COVID-19 Recovery Checklist showing specific actions you may wish to consider, please click here or press the button below:
---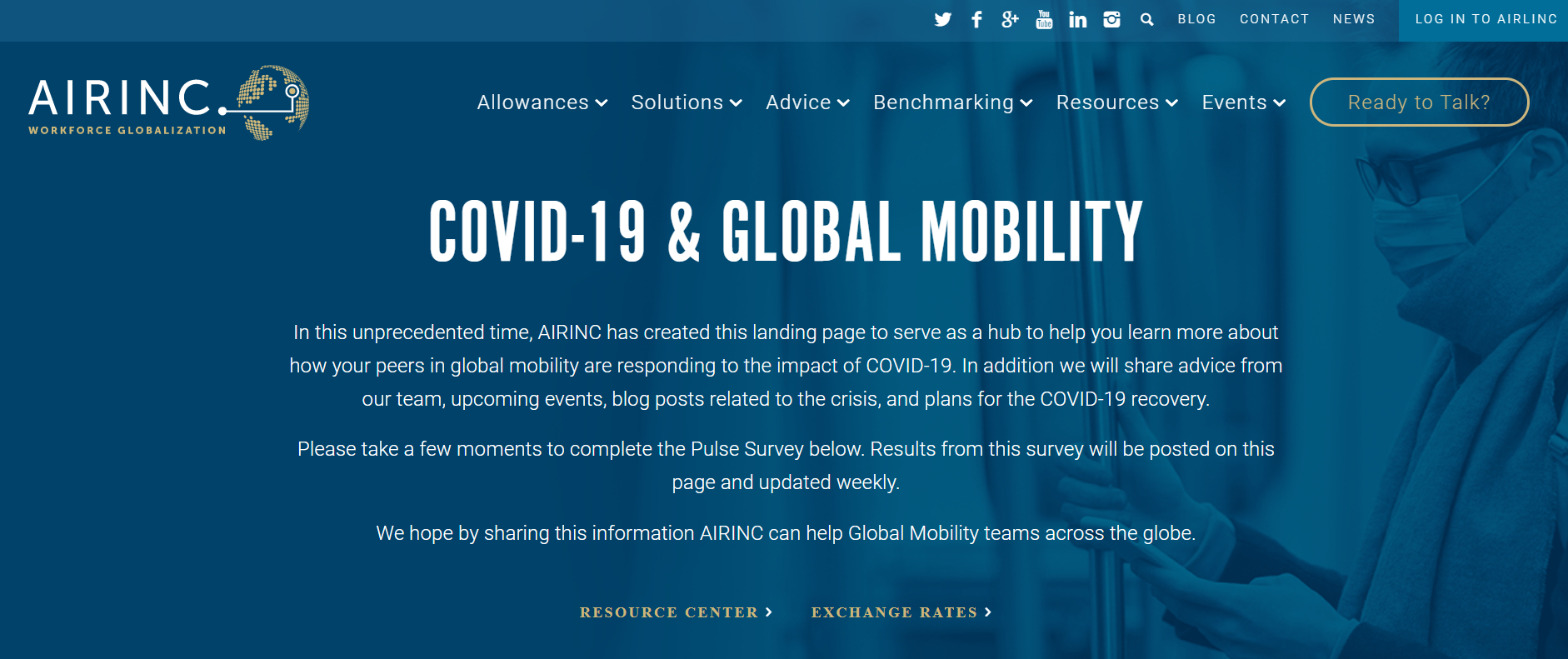 Visit AIRINC's COVID-19 Global Mobility landing page to read the best Mobility-related sources aggregated into one place.
---


Trending article:
Are you getting the most out of your Global Mobility Network?
---

Trending download:
The 2020 International Business Travelers Benchmark Report [Download]
---

Download now to optimize in 2020!
2020 Global Mobility Playbook [Download]
---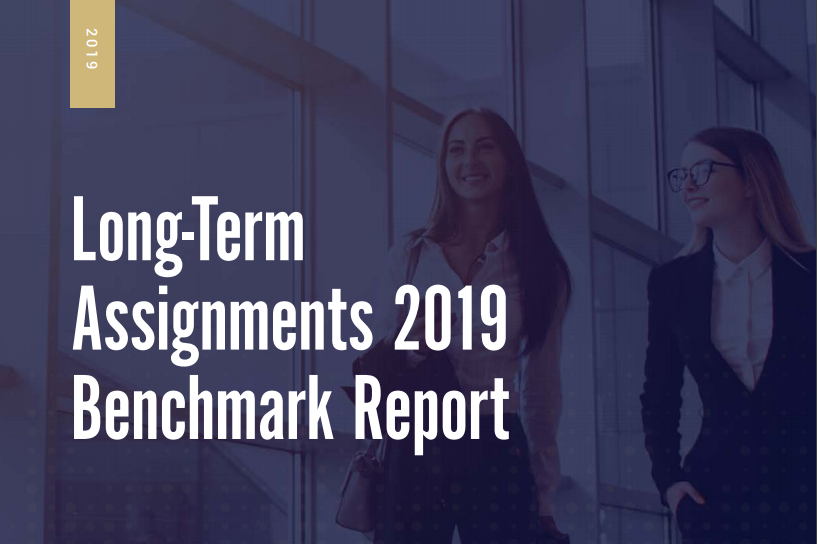 ---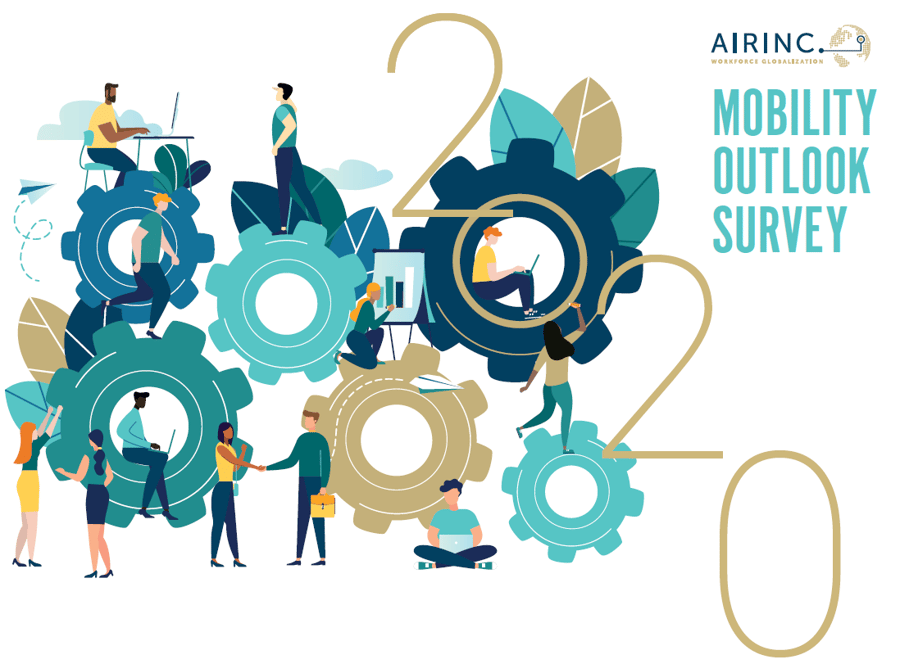 ---
About AIRINC
Listen | Partner | Deliver. For over 60 years, AIRINC has helped clients with the right data, cutting-edge technology, and thought-leading advice needed to effectively deploy talent worldwide. Our industry expertise, solutions, and service enable us to effectively partner with clients to navigate the complexity of today's global mobility programs. As the market continues to evolve, AIRINC seeks innovative ways to help clients address new workforce globalization challenges, including mobility program assessment metrics and cross-border talent mobility strategy. Our approach is designed with your success in mind. With an understanding of your goals and objectives, we ensure you achieve them. Headquartered in Cambridge, MA, USA, AIRINC has full-service offices in Brussels, London, and Hong Kong. Learn more by clicking here.
---