MOVE Guides, AIRINC, and Data Driven Personalization
MOVE Guides recently enhanced their Talent Mobility Cloud's Employee Hub.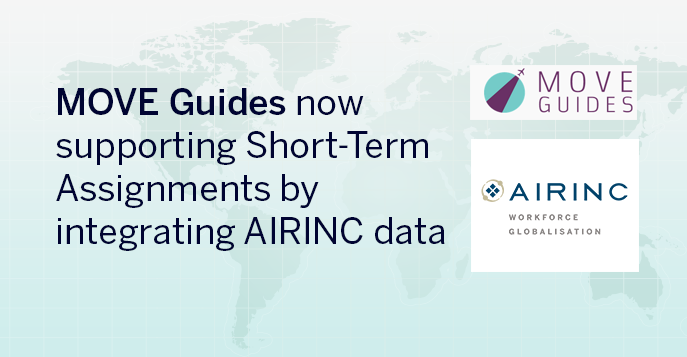 By integrating data from AIRINC, their Employee Hub now supports short-term assignments. The press release discusses how, "Employees today have come to expect rich, data driven personalization, and an intuitive experience from the applications they use in their everyday lives.
"Brynne Kennedy, founder and CEO of MOVE Guides, said, 'the modern employee uses beautifully designed applications to keep their personal lives organized and on target. The mobile employee now has the same experience when relocating, on par with the consumer experience provided by Netflix, Kayak and Yelp.'"
The article adds that, "new to the Cost Estimate Module is support for Short Term Assignments, made possible through an expanded data integration with AIRINC -- a leading provider of global tax data."
Short-term Assignment Data
If you'd like to learn more about AIRINC's short-term assignment data, please click below to learn more today!