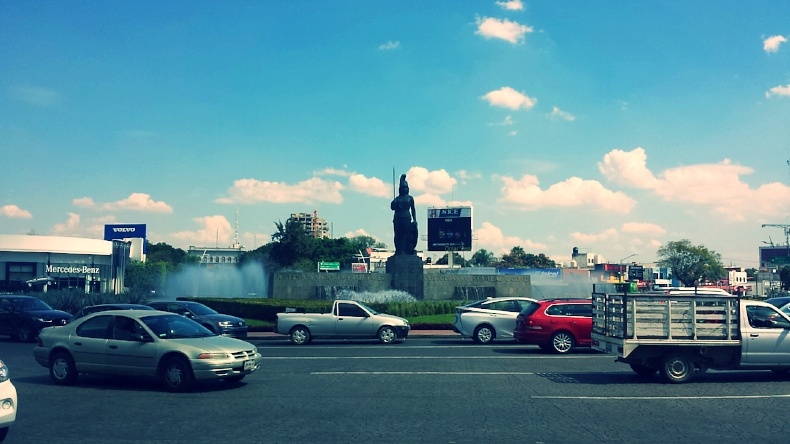 Transportation around Mexico
During the February quarter, I surveyed three Mexican cities – Aguascalientes, Guadalajara, and Mexico City. Despite my extensive travel experience after five years as a cost of living surveyor, and many more traveling as a private citizen, this was my first visit to Mexico. The three cities I assessed are all quite distinct from one another in terms of size, population, and transportation.
Aguascalientes, in the north, is by far the most tranquil. With a population of approximately one million people, the city was the smallest of the three I surveyed. While Aguascalientes doesn't have a metro system, there is little traffic, road conditions are fair, and I found getting rides by using sitio taxis ("radio taxis" which you call ahead for or meet at established taxi stands) and rideshares (booked through an app) to be uncomplicated.
The city of Guadalajara is more metropolitan than Aguascalientes, although not much larger with just under 1.5 million people. There is a light rail system with two lines, and a third expected to open this year after four years of construction. While I did see expatriates using the metro system here, the limited routes are not convenient for most, the stations and trains can be crowded, and, like many major cities around the world, there are legitimate concerns about pick-pocketing and other petty crime, which can be concentrated in and around public transit. While I experienced heavy road traffic during a city-wide event, traffic was moderate during the rest of my survey here.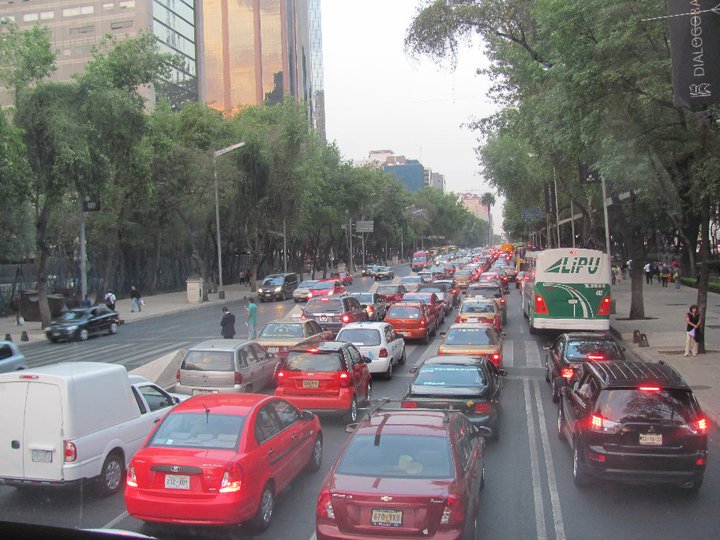 In contrast to Aguascalientes and Guadalajara, Mexico City is a much larger city with almost nine million people. Mexico City is the largest Spanish-speaking city in the world and has the second largest metro system in North America (after the New York City Subway). The system is extensive and I saw more expatriates use the metro system here, although the same concerns about petty crime apply. Traffic in the city was worse than in Guadalajara, but even with a lot of cars on the road, traffic typically flowed well.
While many expatriates in Mexico drive themselves, some have drivers based on personal preference or company policy. In all three cities, my main form of transportation was through sitio taxis and rideshare services, both of which are appropriate for expatriates and visitors. Safety is a major concern for expatriates and visitors in Mexico, and there are particular concerns associated with taxis hailed on the street (also called libre taxis) and unlicensed taxis, which were confirmed by our sources on site. While these taxis are often cheaper than sitio taxis, they are not recommended for expatriates due to crime risk, particularly the risk of express kidnapping.
Speaking Spanish made my interactions with taxi drivers easier, particularly in smaller cities, but for those who don't speak the language, rideshare apps can eliminate the need. Rideshare services are convenient for those who don't speak the language but they are also generally popular with locals and expatriates alike. Having a record of the car and driver, seeing the route on a map on one's phone, and cashless payments can add an extra feeling of security.
While Mexico does present some transportation challenges, I was able to get around these cities safely and without much trouble.
Global Transportation: Want to learn more?
Many factors, such as traffic conditions and security environment, impact transportation options for expatriates. If you'd like to learn more about transportation in Mexico or anywhere around the globe, click below: