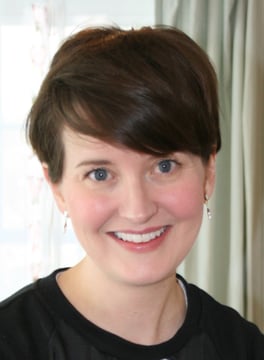 Where are you from and what did you study?
Relocation and mobility define me. My father was an officer in the US Navy until I was 15 so we moved every couple of years. I was born in San Diego, CA but most of my childhood was spent in different states on the East Coast of the US. My father then took a civilian job in St. Louis, MO – the Midwest – and my family has lived there since. After college I lived almost ten years in Boston, a couple of years in Hamburg, Germany, five years in Erie, PA, and now Milwaukee, WI.
I studied International Business and French at Saint Louis University and spent my junior year in Lyon, France.
What led you to AIRINC?
After graduating college, I took a questionnaire about my interests to figure out what I wanted to do, and the conclusion was something vague about "travel" and "research." A few weeks later, reading The Wall Street Journal as a part of my job search, I saw the famous (to me) June 2000 article about an AIRINC surveyor in Malta. I had found my dream job! I got on the phone that very day with Melody in the front office. It helped that I speak fluent French and AIRINC wanted French speakers at the time, with Eurostat as a big new client.
How was your first AIRINC experience?
In 2000 when I started at AIRINC I was only 22 and it was such an incredible opportunity. Not only did AIRINC give me the chance to visit 52 countries as a surveyor, I later got to visit a range of clients from Starbucks in Seattle to GE at their campus in Connecticut to small agro businesses in the Netherlands to UPS in Hong Kong for a special housing survey (thanks, Morgan). Far more interesting than most jobs!
I spent a few years in the corporate HR world after AIRINC, working for Liberty Mutual Insurance, an experience that gave me a better understanding of how corporate HR operates at larger companies. Then my first child was born and, after briefly returning to work, I decided to leave the workforce for what I imagined would be a maximum of five years. That turned about to be longer, but this past year I decided to finally relaunch my career. Once again, I'm thankful for the opportunity to be at AIRINC, this time as a fully remote employee.
How is it being back at AIRINC?
The people at AIRINC are as great as I remember, but the products have improved a good deal. I'm so impressed by things like ACE and SET and our clients seem to appreciate the ability to go on the website and control what data they use, among all the other things our clients appreciate about us. It's exciting to be working with Jordan for West Coast US clients, who are doing new and interesting things with their global mobility programs.
About my family: my husband Patrick is from Strasbourg, France, our daughter Celia is 12, James is five, and we have a little dog, Trixie. If any AIRINCers come to Chicago or Milwaukee for work, please let me know, I'd love to meet in person.
Recent Posts: