In our ongoing series, AIRINC Insider, we interview our mobility all-stars to share some of their unique insights after years of workforce globalization experience.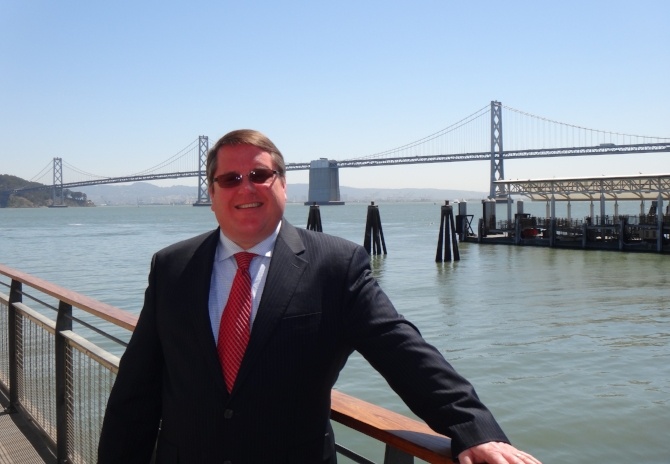 Tom Healey joined AIRINC fifteen years ago as a Client Services Representative and Research Analyst in the Domestic Cost-of-Living division prior to joining AIRINC's International group in September 2003. Tom now manages a national team handling hundreds of active clients that have a relatively small number of international assignments each year, along with companies whose global mobility needs tend to be more standardized. Tom also works with companies who are entering the global mobility field for the first time. In this role, he deals with many third party providers on a daily basis. Tom received his Global Mobility Specialist certificate in 2008, and has been a Cost-Of-Living Allowances expert speaker at ERC on numerous occasions.
1. What is your job title?
Client Engagement Team Director
2. What is your main contribution to mobility on a daily basis?
We provide answers and clarity as an extension of our clients' HR departments. My team often supports companies with smaller, less sophisticated mobility programs. They typically have no dedicated in-house mobility group, so our team provides the support to bridge their ideal goals to real world success. Many people don't realize, but we're able to provide support on a transactional basis and can custom fit our mobility offerings to meet whatever a client might need. As well as providing cost-of-living data, our team also acts as trusted advisors and helps consult and guide HR folks on how to best handle international deployments.
3. What is the most bizarre client request that you've ever received?
A client reached out with a best practice question a few years back: Is it normal for a company to provide a stable hand to care for an employee's horses during an assignment? We advised that this was against best practices as this would be beyond normal compensation.
I had another one more recently where an assignee requested that the company provide shipping for a classic car to an assignment location – thousands of miles from the home location. Again, we advised that this was outside of the norm for an international assignment.
4. What is the most important thing you've learned about global mobility and business needs since you started at AIRINC?
There is no one-size-fits-all in mobility and things are always changing. Adaptability is the name of the game and we pride ourselves on being at the forefront of our industry. The benchmarking, policy reviews, and other studies compiled by Morgan Wilcox Crosby and the rest of our Advisory Services Team along with the wealth of knowledge and experience shared by Pat Jurgens and our Tax Department help us to stay on the cutting edge. When I started in this business, there was a pervading attitude of likeness – and there were limited ways of relocating people globally.
As the global economy has grown, so to have our client support and product suite. I've found that our willingness to offer transactional and tailor-fit mobility solutions has grown our client base and boosted the success for our clients and the 3Ps they work with.