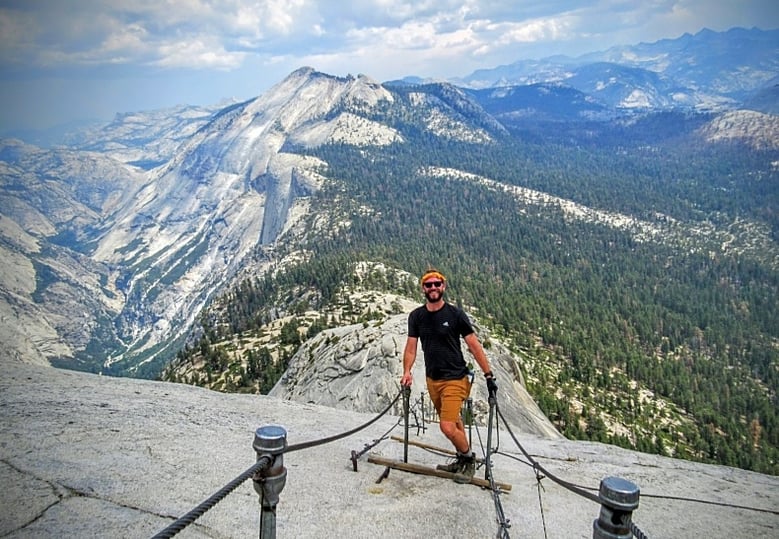 In our ongoing series, AIRINC Insider, we interview our mobility all-stars to share some of their unique insights after years of workforce globalization experience.
Jordan joined AIRINC as the Director of the West Coast in the summer of 2017. Prior to joining AIRINC he worked for Deloitte, Mercer, and CareerBuilder. He and his team support client engagement from Denver to the Pacific by advising on data use, policy questions, assignment strategy, and more.
Jordan works with companies of all types but lives in San Francisco and primarily focuses on the Technology industry. He specializes in helping companies develop and administer host-based assignments, short-term assignments, and permanent moves. He also leads our Engineering & Construction industry benchmark group. Jordan earned his Bachelor's degree in Organizational Leadership from Miami University in 2003 and his MBA with concentrations in Applied Economics and Change Management from DePaul University in 2010.
What is your main contribution to Global Mobility on a daily basis?
I work with the technology industry so my days are a little different than other AIRINCers. Technology firms often send assignees on host-based status regardless of the expected length or intent of the assignment. So while most AIRINC staff deal with long-term assignment issues like COLA or hardship, I spend my time working on one-way move issues such as host pay calculations, lump sum payments, and cost projections.
I find this to be quite exciting as it demands a fresh look at the mobility world and requires new ideas and innovative uses for our data and technology tools.
Right now, I'm working with clients as they react to the US tax changes. The Tax Cuts and Jobs Act passed and signed in Dec 2017, eliminates the tax benefit of reimbursing qualified move expenses. As such, many of my clients are considering changing their international and domestic relocation policies to provide lump sum allowances instead of reimbursements.
The goal is to control cost increases driven by the new tax law while providing additional flexibility to assignees via lump sums. My job is to guide clients through this process by helping to identify appropriate lump sums, communicate them effectively, and measure their cost impact and effect on the employee experience.
What is the most unusual client request that you've ever received?
Years ago, I had a client call me with a horrible story. One of their assignees had been stopped at the border in the Middle East because they were traveling with their adopted children. Adoption wasn't prevalent in the areas where they were traveling, and the authorities suspected the assignee was involved in human trafficking. I referred them to legal counsel and we were able to get the family home safe and sound.
That experience taught me how important it is to have a dedicated, knowledgeable, well-connected team of partners to help avoid emergencies and deal with them if they do arise.
On a lighter note, I once received a call from a client with an assignee that wanted to ship a 500-pound decorative rock, which adorned their garden at home. Unfortunately for the assignee, we had to recommend against that shipment.
What is one thing that has struck you since you started at AIRINC?
Although I'm still new to AIRINC, one thing that strikes me is how friendly the company/staff are. People show up with a good attitude, are eager to serve their clients, and smile a lot. The organization is focused on doing the right thing for each individual client.
Another thing that strikes me is how open everyone is to new ideas and new ways of doing things. I think that's hugely important as the industry is shifting rapidly due to cost concerns, demographics, tax changes, and more. AIRINC has off-the-shelf options, configured alternatives, and totally customized solutions; there is no one-size-fits-all solution.
AIRINC listens to its clients, partners to develop tailored solutions, and delivers results.
Want to Learn More about US Tax Changes and how they will Impact you?
Please join us for our upcoming webinar: Evolving your Mobility Program to address recent U.S. tax changes on February 7, 2018. Click below to ensure your place for this free session hosted by AIRINC: