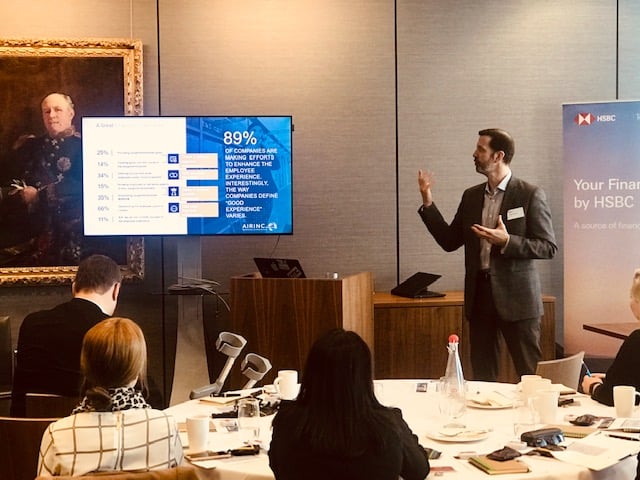 Mike Wincott, Senior Director, Client Solutions EMEA at AIRINC, presenting to clients at a breakfast briefing in late 2019.
A Day in the AIRINC Life
Global Mobility is a unique industry that has many business and employee functions across the globe. A Day in the AIRINC Life is our attempt to capture some of the fascinating things our mobility experts are working on during any given day.
Using Scorecards for a Competitive Mobility Policy
This week I've been busy helping an automotive company understand how competitive its expat policy is by preparing a 'scorecard' of their current approach. The scorecard is a great way to benchmark a policy against industry or general practice. I get to read and interpret the client's policies to see what support is provided and how that compares to the competition. It is fascinating to see how every policy is different – and fascinating to sometimes see the inconsistencies between policies within the same company!
Once the policies are reviewed and benchmarked, I assign 'traffic lights' to more than 50 policy items to show if the policy is at, above, or below typical practice. What I enjoy most, though, is the workshop that usually follows a scorecard project.
In the workshop you get to understand the intent of the policy and the culture of the company. We discuss why certain elements may be more or less generous than the norm. There isn't a right or wrong answer: it is all about context, and I love finding out what's driving the mobility decisions that companies are making. I also enjoy drawing on my experience to challenge and guide the clients to a suite of policies that suit their specific needs.
The other great thing about a scorecard project is that it can work on a standalone basis, or be part of a much bigger transformation project where we might get involved with stakeholder engagement, drafting new policy frameworks, developing governance frameworks, or creating implementation or communication strategies. It is so cool that every project we do is different and I get to share my experience to help clients improve their expat programmes!
---
Want to learn more?
If you'd like to enhance your mobility program in 2020 and beyond, reach out to our advisory services team today by clicking below or emailing directly to this address: advisory_services@air-inc.com.
---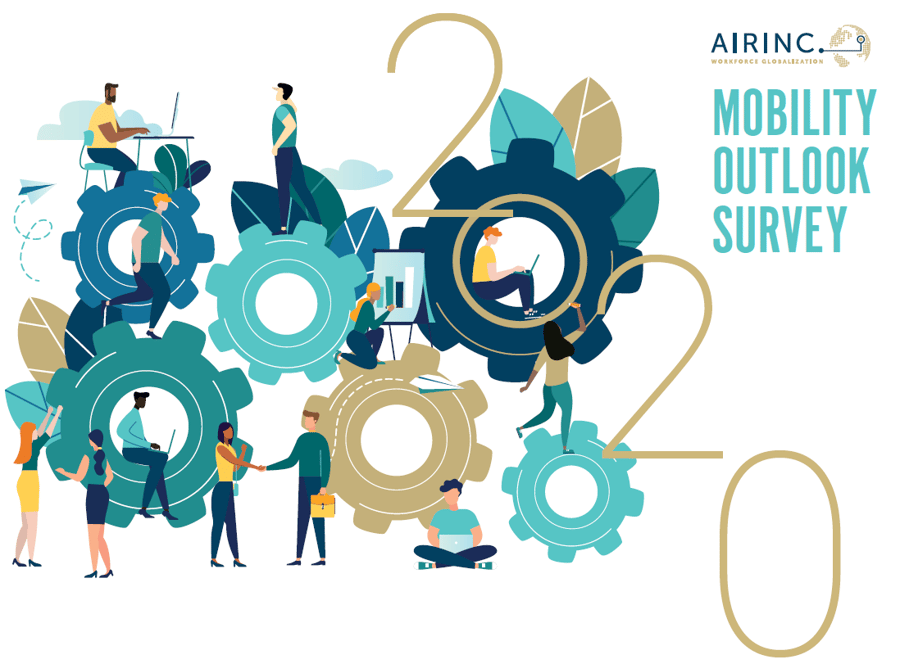 ---
About AIRINC
Listen | Partner | Deliver. For over 60 years, AIRINC has helped clients with the right data, cutting-edge technology, and thought-leading advice needed to effectively deploy talent worldwide. Our industry expertise, solutions, and service enable us to effectively partner with clients to navigate the complexity of today's global mobility programs. As the market continues to evolve, AIRINC seeks innovative ways to help clients address new workforce globalization challenges, including mobility program assessment metrics and cross-border talent mobility strategy. Our approach is designed with your success in mind. With an understanding of your goals and objectives, we ensure you achieve them. Headquartered in Cambridge, MA, USA, AIRINC has full-service offices in Brussels, London, and Hong Kong. Learn more by clicking here.
---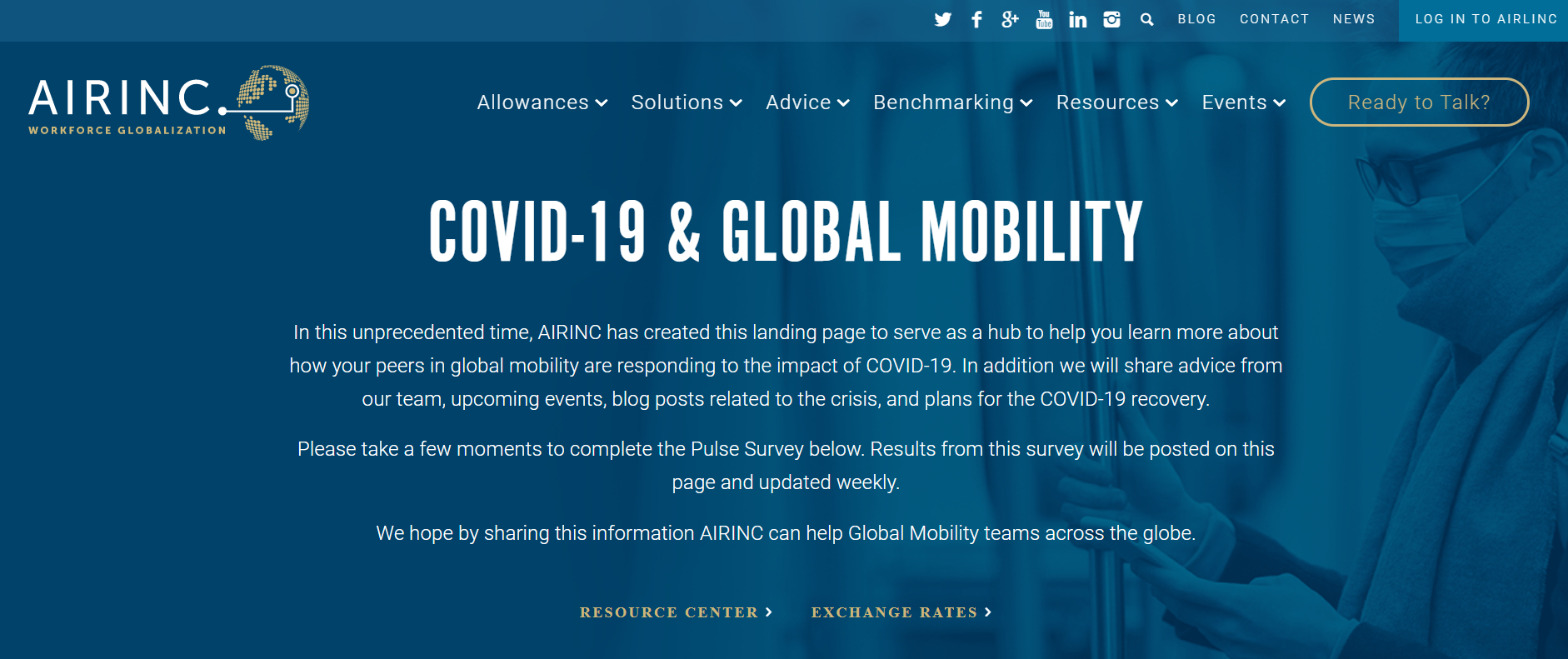 Visit AIRINC's COVID-19 Global Mobility landing page to read the best Mobility-related sources aggregated into one place.
---