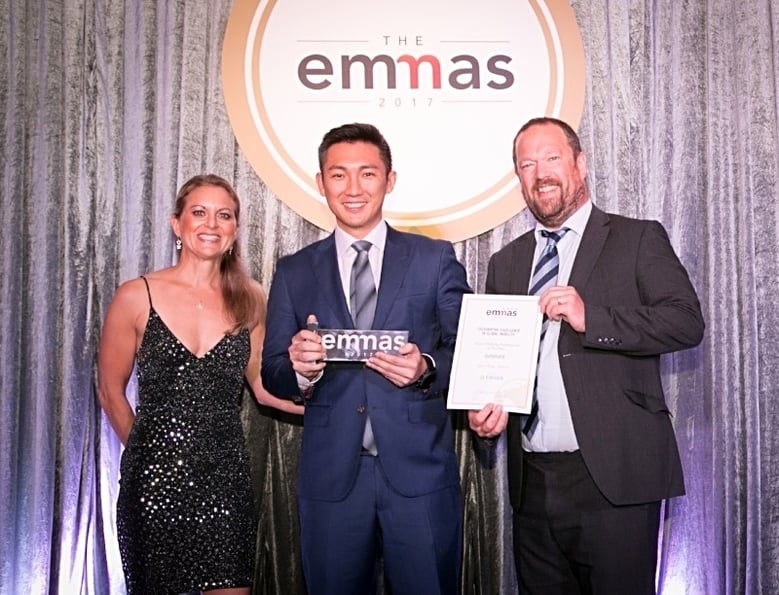 And the winner is...AIRINC's Jason Tang!
September, 7 2017: The Forum for Expatriate Management (FEM) announced the winners of this year's EMMAs (Expatriate Management & Mobility Awards). Among the winners was AIRINC's very own Jason Tang, who was awarded the Global Mobility Professional of the Year award.
As described in the FEM press release, "the FEM EMMAs are the premier awards for the global mobility and International HR industry and on Thursday night, following a highly successful one-day Summit, key figures, leaders and companies gathered to celebrate the brightest and best in the APAC region."
Commentary from the judges said that Jason's entry showed "fantastic examples for innovative approaches to cost management and effective deployment of resources for his clients. Outstanding impacts on client mobility programs within the Asia-Pacific region."
Thanks to FEM for recognizing a very deserving AIRINC veteran with this prestigious award!