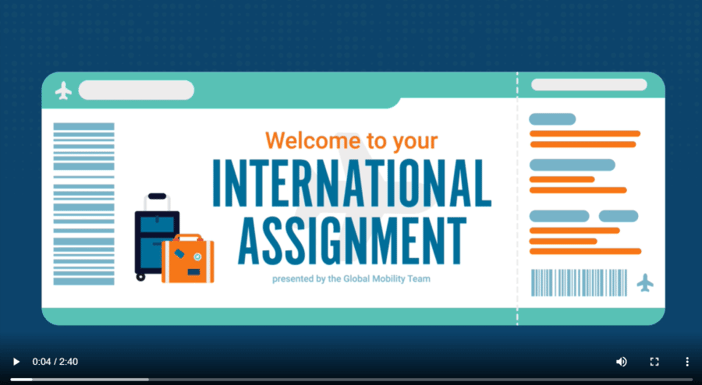 Engaging videos for clear communications
Are you using engaging videos and digital media to communicate with your assignees and their managers? Videos quickly and clearly communicate expectations and complex concepts like tax or COLA [Cost of Living Allowance].
They are dynamic and engage a broad audience, improving the Mobility experience for customers and strengthening Mobility's brand across the organization.
Watch a sample video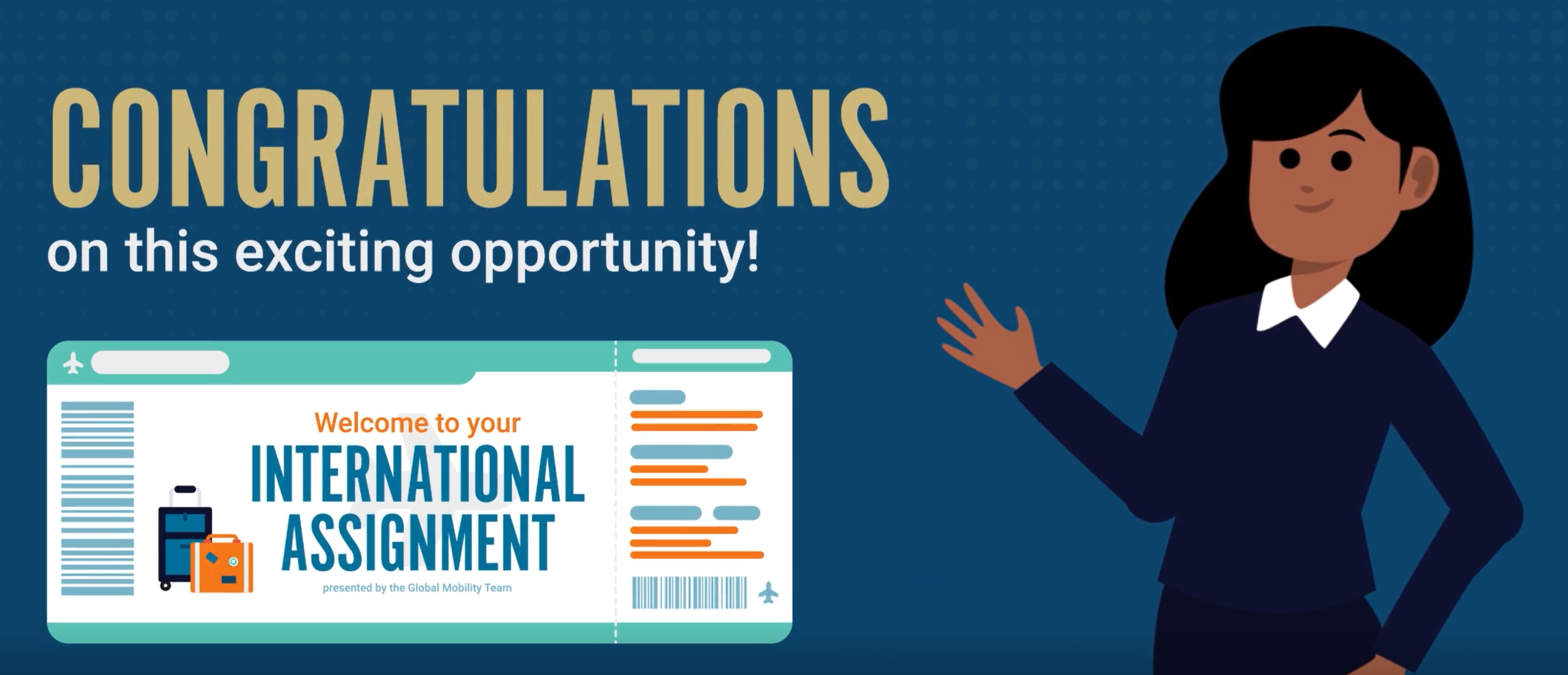 Click the image above to see a sample of what AIRINC can do for you.
---
Partner with AIRINC to deliver clear, engaging messages
When you partner with AIRINC to create videos, we can:
Help you define the tone, audience, intent, and desired outcome
Write your script
Ensure your corporate branding and communication style comes through
Manage the video production process from beginning to end
Here are some sample videos that we have created:
International Assignment Calculator
Learn More
Contact us to learn more about how companies can use videos to streamline and simplify messaging throughout the organization:
---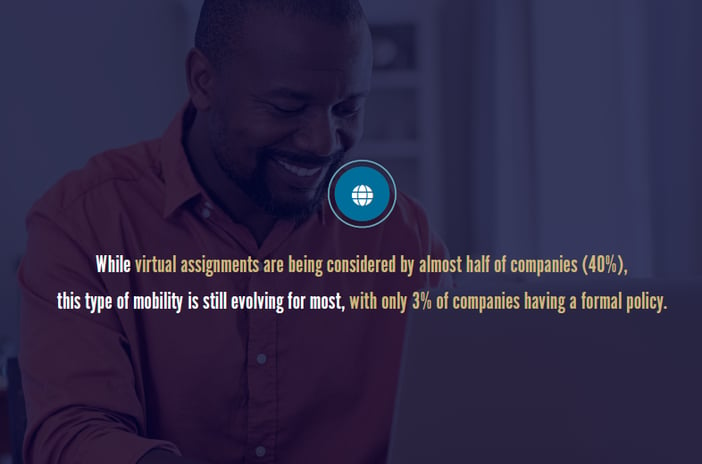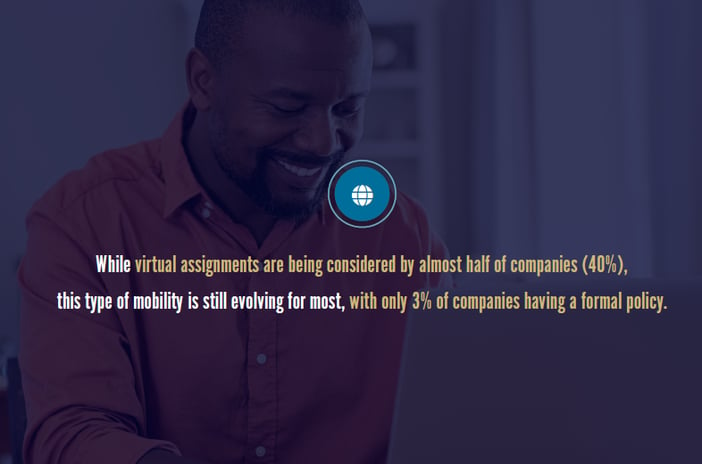 ---
About AIRINC
Listen | Partner | Deliver. For over 60 years, AIRINC has helped clients with the right data, cutting-edge technology, and thought-leading advice needed to effectively deploy talent worldwide. Our industry expertise, solutions, and service enable us to effectively partner with clients to navigate the complexity of today's global mobility programs. As the market continues to evolve, AIRINC seeks innovative ways to help clients address new workforce globalization challenges, including mobility program assessment metrics and cross-border talent mobility strategy. Our approach is designed with your success in mind. With an understanding of your goals and objectives, we ensure you achieve them. Headquartered in Cambridge, MA, USA, AIRINC has full-service offices in Brussels, London, and Hong Kong. Learn more by clicking here.
---