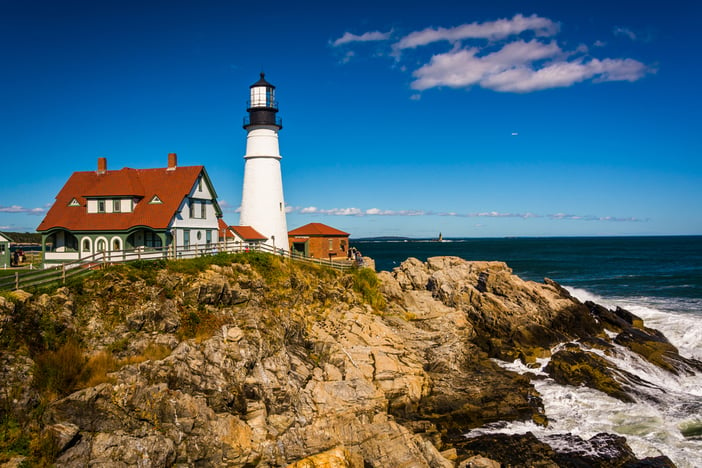 3 key considerations when deploying a distributed workforce
I grew up in Maine, a state long regarded for its idyllic rocky coast, conservation, and quality of life. Anyone who has visited Maine knows that when you exit via the southern border, a friendly sign bids you farewell with a note of contemplation, "If you lived here you would be home now." For so many, dreams of living in the place you love have been a distant goal set aside for retirement, but COVID-19 and the push for a distributed workforce have changed everything.

The success of the Distributed Workforce Model
Just a few weeks ago, Siemens joined the ranks of Facebook, Amazon, Salesforce, Shopify, and Nationwide Insurance by announcing its plans to establish mobile working as a core component of the "new normal." The directive from Siemens, like so many others, is not that employees are to work from their homes, but "are to choose the work locations where they're most productive." This means that employees may now reevaluate where they have chosen to live based on quality of life, family, and other important variables that, until recently, were possible for only a few.
COVID-19 has proven that the distributed model works well for many organizations. As companies consider making the distributed model a permanent piece of the talent strategy, it is essential that they have the right policies and tools in place to effectively support this new normal.
Here are three important questions to consider when evaluating the distributed model:
1. Will you assist with relocation?
Many companies have defined relocation benefits for new hires and intra-office transfers, but will your company provide relocation support to employees that elect to relocate to a location where they feel most productive? Most companies say no, this is a volunteer situation, but it is interesting to consider as part of your talent philosophy. Relocation support can range from final move support only (packing, shipping, physical relocation only) to home finding, temporary living, and home sale assistance. Many of these benefits come at a high cost to the organization, so it is important to clearly state what support will be provided in the event you have a large volume of employees looking to take you up on your offer.
2. Will you index pay?
Some companies operate off a single national salary structure or have differentiated salary structures that lack the granular distinction to support a fully distributed workforce. If employees elect to relocate from New York City to Maine, or London to the Cotswolds, will you adjust the individual salary to align to the lower cost of living, or let the employee benefit?
Facebook announced its shift to the distributed model in May. With this new strategy, the intention to align the cost of living in the employee's chosen location may mean pay cuts for those moving away from the expensive Palo Alto base region and other global hubs. The first step is to determine if you want to adjust salaries or not; not all companies do. Once this is determined, you will need a good way to do that either from sourcing compensation data or applying a cost of living index.
3. Will you provide educational materials and tools for employees to evaluate relocating?
While many employees will be able to quickly draw up a list of places they would like to move to, it is unlikely they will have access to all critical information to assess the economic impact of the move. First and foremost, you have to approve working from another location based on your corporate presence and other factors. But once you do, it is also important to educate the employee on how they will be impacted. If the shift to allowing/enabling employees to live where they are most productive is a part of your talent strategy, having assessment tools and materials available for them will help ensure they make the right choices.
An effective recruitment and retention tool
The distributed work model is becoming an effective recruitment and retention tool for many organizations. It is important to think critically about this model and how it fits into your organization as it impacts company culture and productivity.
If you are considering a distributed model, make sure you have the right tools and policies in place to make the shift. Contact us today to learn more about how AIRINC can help mobilize your distributed workforce.
---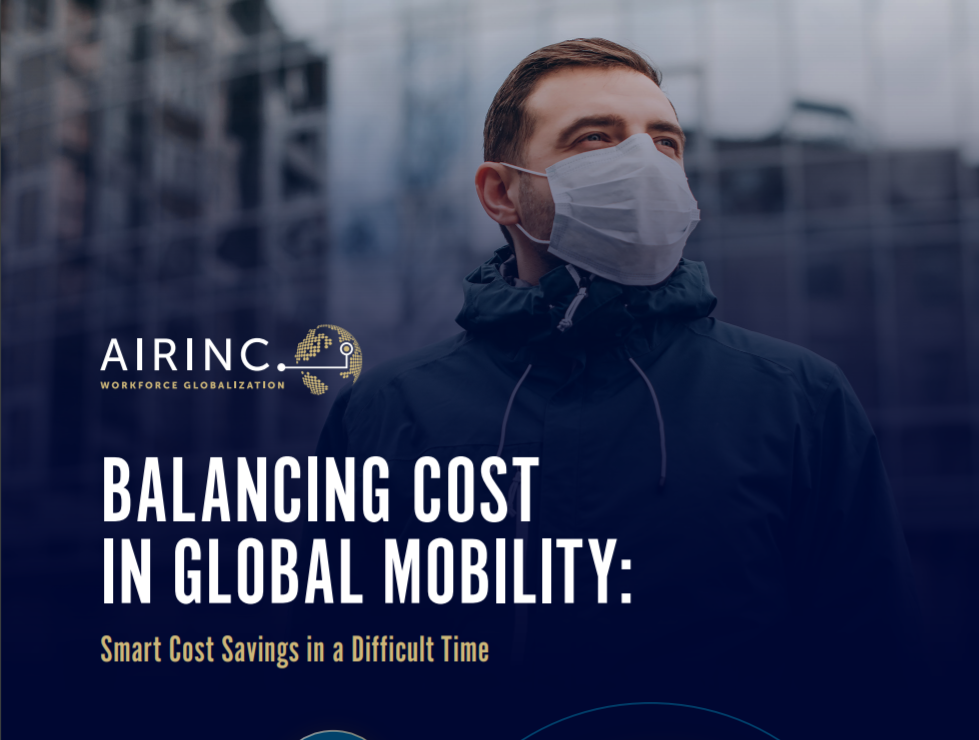 ---
About AIRINC
Listen | Partner | Deliver. For over 60 years, AIRINC has helped clients with the right data, cutting-edge technology, and thought-leading advice needed to effectively deploy talent worldwide. Our industry expertise, solutions, and service enable us to effectively partner with clients to navigate the complexity of today's global mobility programs. As the market continues to evolve, AIRINC seeks innovative ways to help clients address new workforce globalization challenges, including mobility program assessment metrics and cross-border talent mobility strategy. Our approach is designed with your success in mind. With an understanding of your goals and objectives, we ensure you achieve them. Headquartered in Cambridge, MA, USA, AIRINC has full-service offices in Brussels, London, and Hong Kong. Learn more by clicking here.
---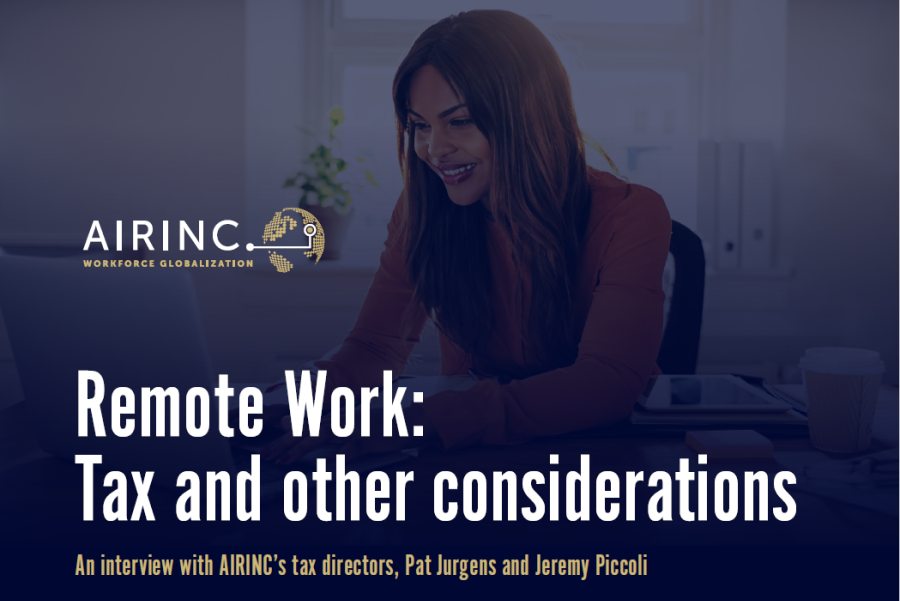 ---